*March 15, 2006 – *Epson Japan introduced the successor to the R-D1 today, the world's first digital rangefinder camera, with the Epson R-D1s. The new digital rangefinder has the same analog look to it, but also has a few software upgrades and features that the original lacks. The Epson R-D1s will be available later this month in Japan.
The new 6.1 megapixel Epson R-D1s adds a few features to its predecessor's specifications. While the R-D1 had RAW and JPEG shooting available, the R-D1s can shoot both formats simultaneously. The Epson R-D1s also adds some "Film" settings that are similar to scene modes. One setting is optimized for portraits and softens skin tones. Another is designed to reduce noise in pictures taken at night. The third setting is for taking landscape shots with vivid colors.
In addition to the simultaneous format shooting and scene modes, the Epson R-D1s adds adjustment controls for sharpness, color tones, contrast, noise reduction and chrome. The new camera is otherwise similar to the original digital rangefinder. Both Epson cameras have ISO settings from 200-1600, shutter speeds from 1-1/2000 of a second (and bulb) and compatibility with Leica L and M lenses. They also both have 6.1 megapixels on a 0.93 x 0.6-inch APS CCD.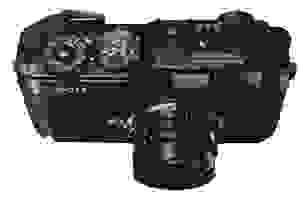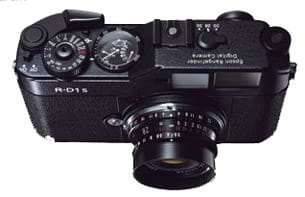 The Epson R-D1s stays true to tradition in its design. Its magnesium alloy black body is reminiscent of old-school rangefinder cameras. A shutter speed dial sits next to a display with four needle indicators showing the white balance selection, picture quality setting, remaining photos that can be stored in the memory and how much battery power is left. There is even a film advance lever, but it is used to scroll through images and menus. The only component that compromises the analog look is the 2-inch LCD screen that is occupied by 235,000 pixels.
The R-D1s' body measures 5.6 x 3.5 x 1.6 inches and weighs 1.2 lbs, not including the lithium-ion battery and SD card. The original Epson R-D1 was announced in March 2004 in Japan and in October of the same year in the United States. It sold for $2,999; no pricing information is available for the new Epson R-D1s as of yet.