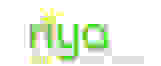 June 19, 2006 – Riya, an online photo-sharing company that specializing in facial recognition cataloging, recently released a Mac-compatible utility. Mac users can now join the ranks of Windows users who share their photos, while experimenting with facial and text recognition technology.
Riya calls its website the "next generation of photo search." The company, established last year, pulls 3D information from 2D images. Using a Computer Vision algorithm developed by Riya co-founder Burak Gokturk, the website allows users to tag photos by matching faces to names automatically. The auto-tag function is based on individual facial variations, including hair, make-up, glasses, and expressions, as well as light source direction and distribution. Users will find there are three possibilities: a "Match," "Maybe a Match," or "Not a Match."
Riya is a free photo-sharing service with no maximum limit of the number of photos users can post. Picture sharers finally have a website to do the photo cataloging work for them by putting a face to the name.