Cameras
Fuji Debuts 5 Point-and-Shoots, Including F900EXR Travel Zoom
The high-end F900EXR sports a 20x zoom range, 1/2-inch CMOS sensor, and RAW capture.
Fujifilm announced five new compact cameras today, just ahead of CP+ 2013. The cameras include two high-end, F-series travel zooms, two S-series bridge cameras, and a new ultra-slim J-series compact.
The Fujifilm F900EXR and F850EXR both will feature 16-megapixel 1/2-inch EXR-CMOS image sensors, with the F900EXR offering an updated (EXR-CMOS II) version with phase detection built into the sensor.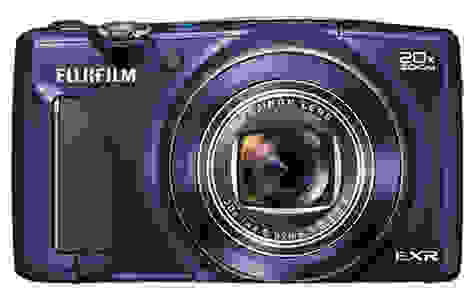 The two high-end compact cameras otherwise share very similar specs: a 20x optical zoom lens (f/3.5-5.3, 25-500mm equivalent), 3-inch LCD, full manual controls, 1080/60p video, and similar battery life of about 250 shots per charge.
The F900's greatest advantage will be its autofocus speed, according to the announcement by Fuji. The F900EXR's hybrid autofocus system is rated by Fuji to focus in just 0.5 seconds, while also being able to capture shots at up to 11 frames per second. The F850EXR fires at up to 9 frames per second, though both cameras are limited to just 5 frames at a time.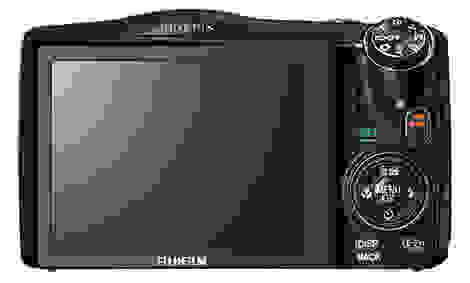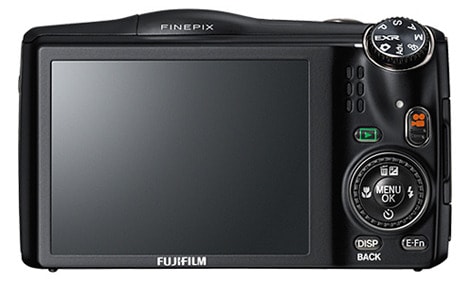 Also on the docket for Fuji are two new S-series models, the S6800 and S4800. Both cameras offer 30x optical zoom (f/2.3-5.9, 24-720mm equivalent) and fast autofocus times, but offer different sensors and slightly different capabilities overall. For the travel crowd, both cameras also run off of four standard AA batteries—good for around 320 shots total.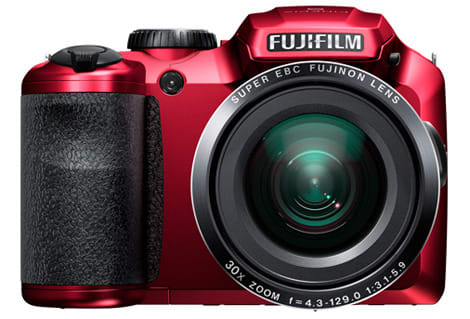 The S6800 uses a 16-megapixel 1/2.3-inch backside-illuminated CMOS sensor, which allows it to capture small shots at up to 60FPS (1280x960) and even 120FPS (VGA) with a maximum ISO speed of 12800. It has a 460k-dot, 3-inch LCD panel, physical mode dial (with PASM settings), and continuous full-resolution shooting at up to 8 frames per second for 10 frames.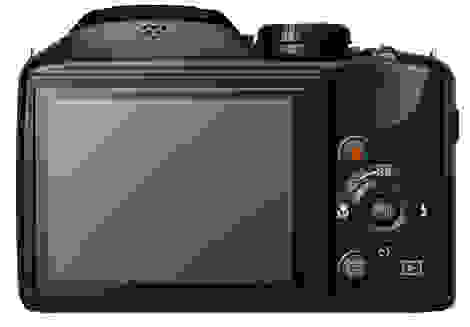 The S4800 pairs a 16-megapixel 1/2.3-inch CCD sensor with its 30x optical zoom lens, but at full resolution can only offer continuous shooting of 1.2 frames per second and a maximum ISO of 1600. Faster speeds and higher ISO settings are available, but only at reduced resolution. The S4800 also has a 3-inch LCD screen and similar physical design, but its screen has half the resolution, at 230k dots.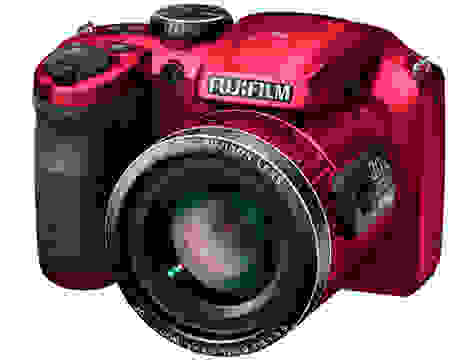 Last, but not least, Fujifilm also unveiled the JX680, an affordable, slim, and boring compact camera with a 16-megapixel, 1/2.3-inch CCD sensor and a 5x optical zoom lens (f/3.5-8.0, 26-130mm equivalent). Similar to the S4800, the JX680 at full resolution can only capture shots at 1.1FPS with a maximum ISO speed of 1600.
The JX680 is quite compact, however, with a body that is just 20mm thick. The JX680 also provides users with plenty of creative control, USB charging, and 720p video recording capability. It's very standard from a design perspective, however, with typical physical controls complemented by a 230k-dot, 3-inch LCD and a built-in flash.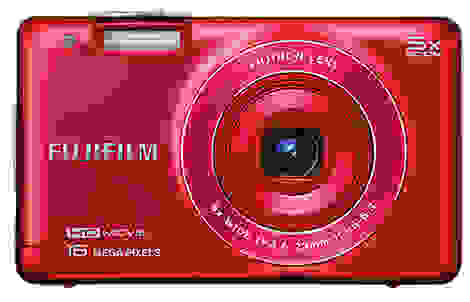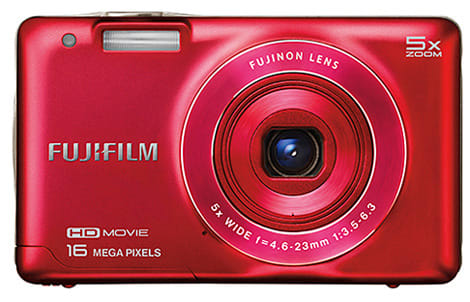 All five of the models announced today will be available this March. The F900EXR will be available for $399.95 in black or indigo blue, while the F850EXR comes in just black for $299.95. The S6800 will debut in black, white, or red for $249.95, with the S4800 coming just in black for $229.95. The JX680 will come in red and black for just $99.95.
Fujifilm has already updated their website with full specifications for all five models, which can be found by going to the company's digital showcase.