Cameras
Fujifilm Delivers New Lenses, X100T, and Instax Cameras for Photokina
Forget Christmas—Fujifilm just brought some great new stuff down the chimney in time for Photokina.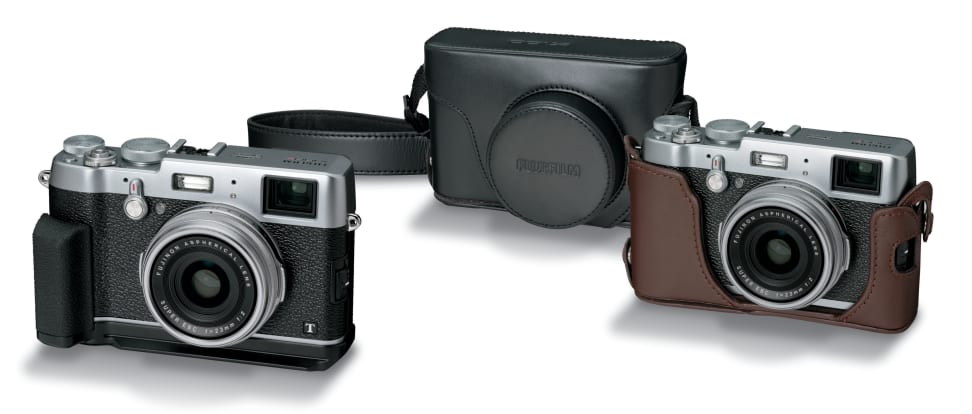 Credit:
Well, it appears that the Fuji fangirls and fanboys have been well-behaved in 2014. If you put lenses, cameras, or even a new Instax on your wish list, Santa Fujifilm didn't disappoint this year with its Photokina announcements.
First up is the sequel to the very successful X100S: Fujifilm's new X100T. The new body follows the same blueprint that has made previous X100-series cameras successful while improving speed, controls, and the hybrid optical/electronic viewfinder.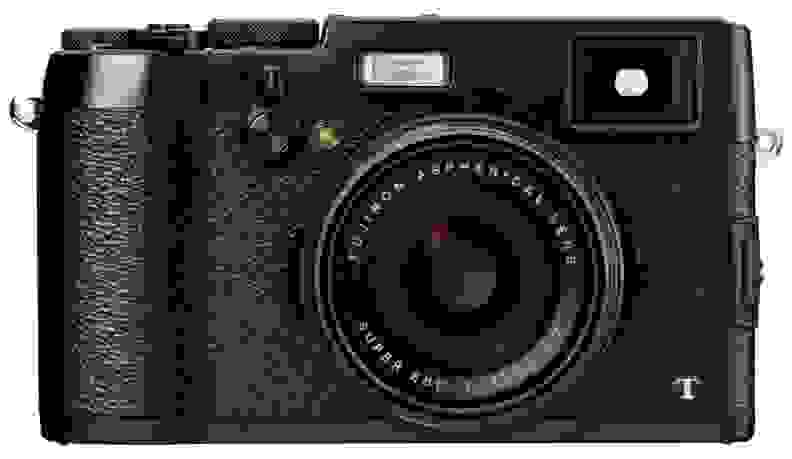 Beyond a few nips and tucks, the heart and soul of the X100S is carried over to the X100T—primarily that means another fixed 23mm f/2 lens coupled to a 16-megapixel X-Trans CMOS sensor and a hybrid finder. Fujifilm has addressed complaints about the X100S' lack of speed by enhancing the sensor's electronic shutter. The new shutter now allows you to capture shots as fast as 1/32,000th of a second, ensuring no highlights get clipped even when shooting wide open.
The Advanced Electronic Viewfinder included in the X100T features something called "Shooting Effect Reflection," which will give users not only an overlay of shooting info, but also a picture-in-picture digital live view over the optical frame. We were impressed with a prototype of this new hybrid viewfinder, and we were impressed with the potential. Using the effect reflection, you should be able to sample a film simulation (like the new Classic Chrome mode) while taking full advantage of the bright optical viewfinder for framing.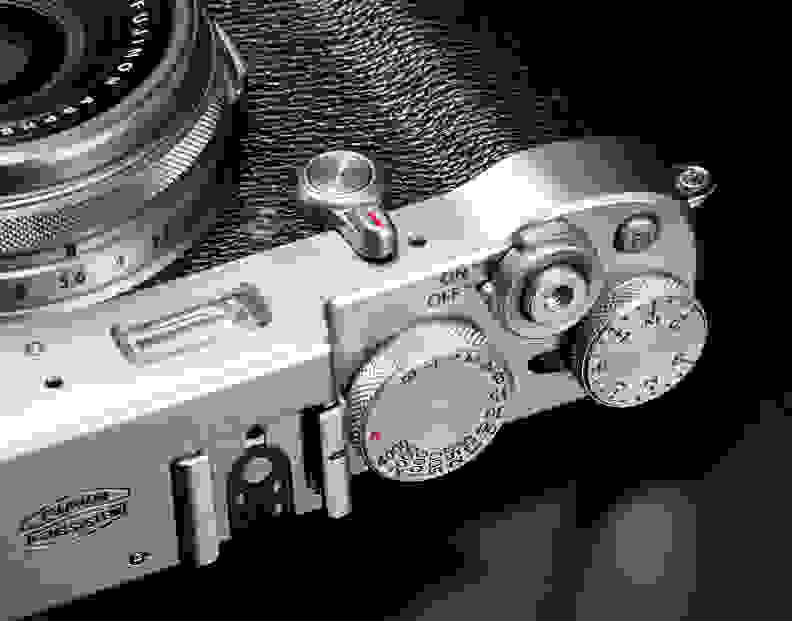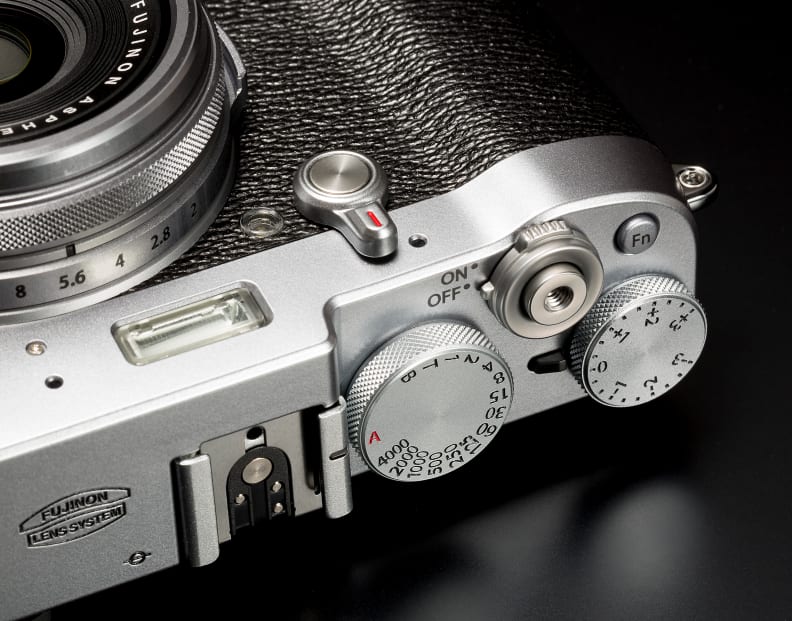 Physically, the X100T is a very similar-looking camera, though subtle refinements are apparent upon closer inspection. Tempering the retro good looks of the X100, the X100T simplifies the control scheme while sanding down a few edges. Finally, you get a proper rear control dial, instead of the wobbly vertical job on prior X100s. The raised buttons all over the camera's back look to make eyes-off shooting faster and easier, and the aperture ring now features 1/3-stop increments for finer control.
The X100T will replace the X100S but will remain at the same price point, hitting retail for $1,299.95 in both black and white versions. Look for it to hit store shelves in mid-November. For accessories Fuji also announced a new handgrip for all X100 cameras, while the X100T will also be compatible with the existing X100 wide and tele adapters that were released this year.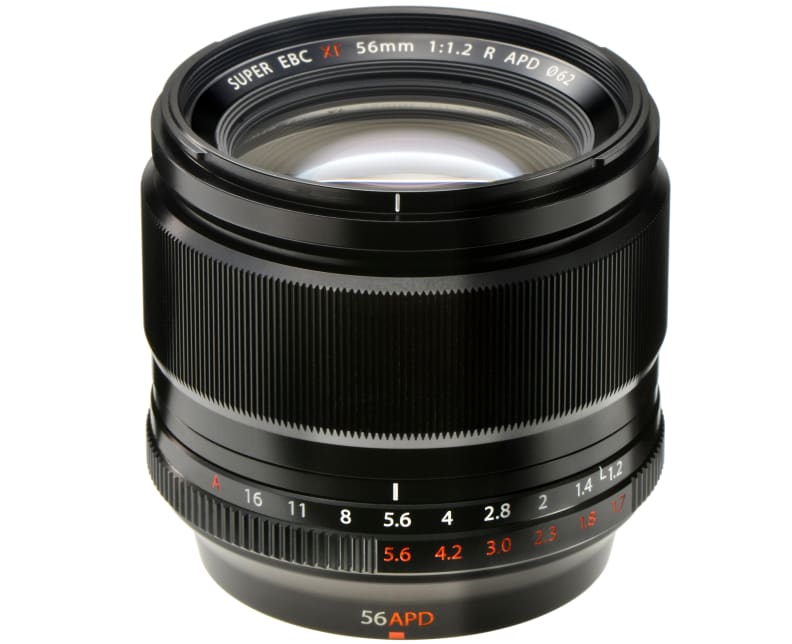 Fuji's interchangeable lens customers also get a little love today, with Fuji announcing two new XF-mount lenses. The Fujinon XF 56mm f/1.2 R APD will be one of the fastest APS-C lenses on the market when it ships later on this year for the princely sum of $1,599.95. The APD part of the lens's name indicates the presence of an apodization filter, which should make for some wild, full-frame caliber bokeh in defocused areas.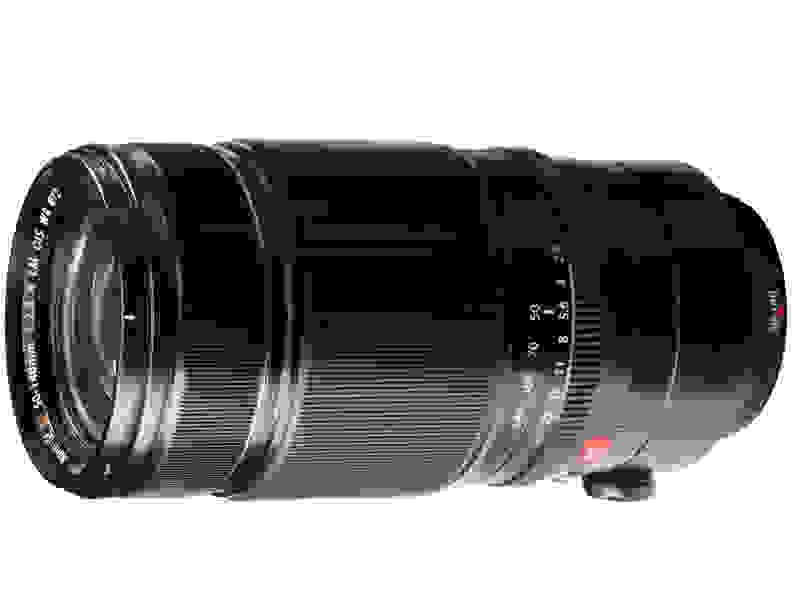 Fuji also revealed the new XF 50-140mm f/2.8 R LM OIS WR lens today, answering calls for more telephoto lenses in the X-mount system. This constant-aperture lens features a sophisticated gyroscopic image stabilization system that uses triple linear motors for autofocus. All that tech and the constant aperture should make the 50-140mm (76-213mm 35mm equivalent) one of the biggest XF lenses to date.
The new 50-140mm lens is also weather resistant to match your X-T1 camera body, protecting both from a sudden downpour. It also features a unique Nano-GI coat to boot, though we have yet to see what it can do for ourselves. Expect the XF 50-140mm to hit your favorite camera retailer in December for $1,599.95.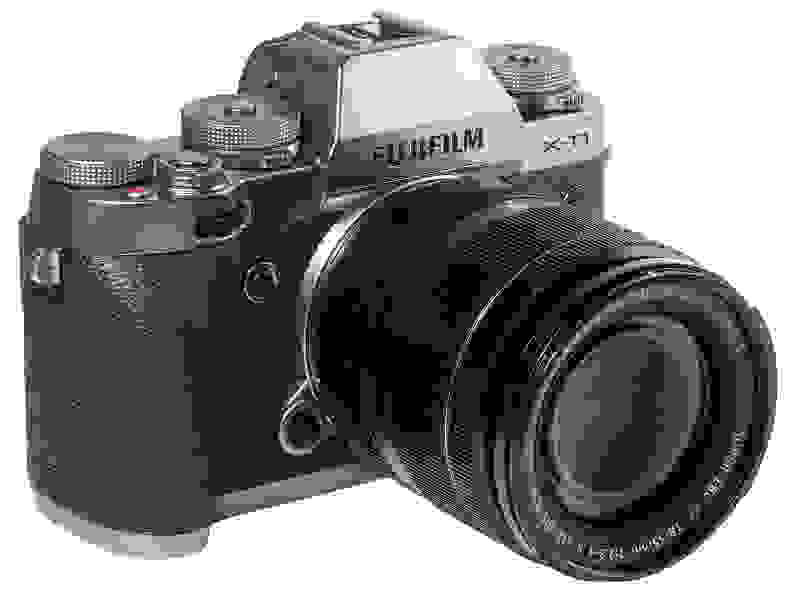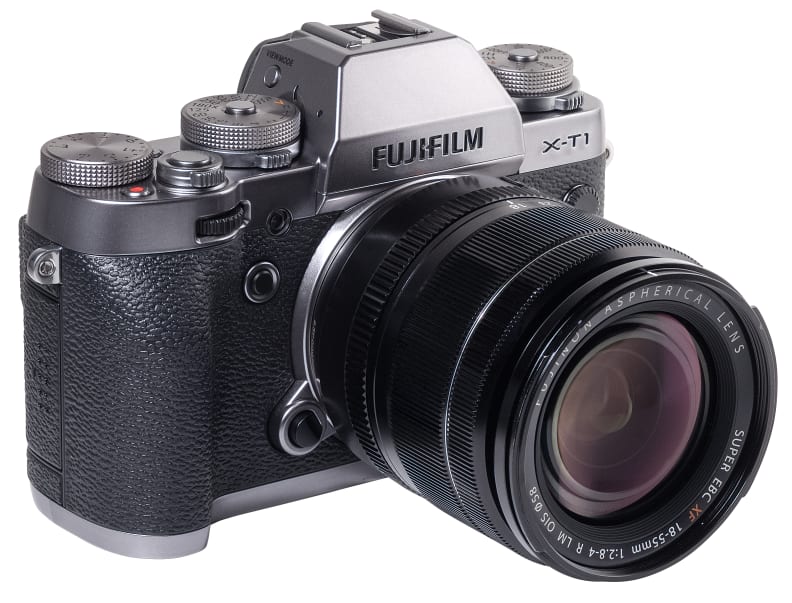 But, as they say on TV, that's not all! Fujifilm has also announced an upcoming firmware for the X-T1 that adds a host of useful features. The brand-new Graphite Silver edition of the X-T1 will feature this firmware when it ships in November for $1,499.95. Other cameras will have to wait until December to receive the firmware update.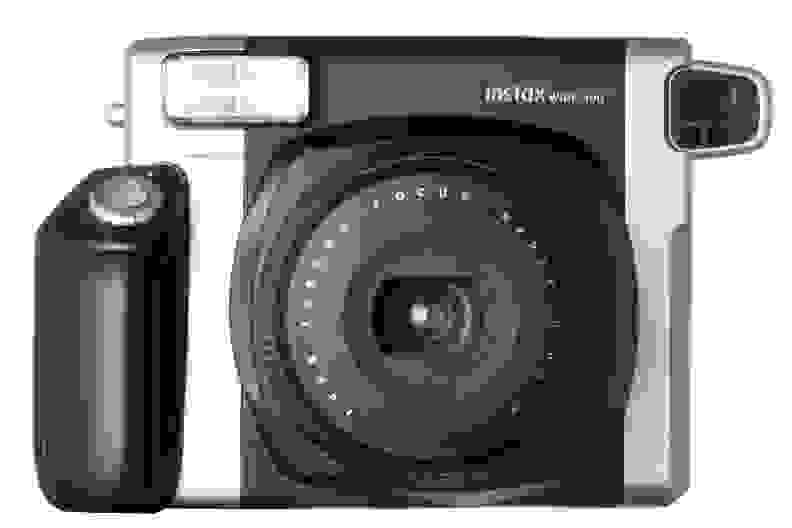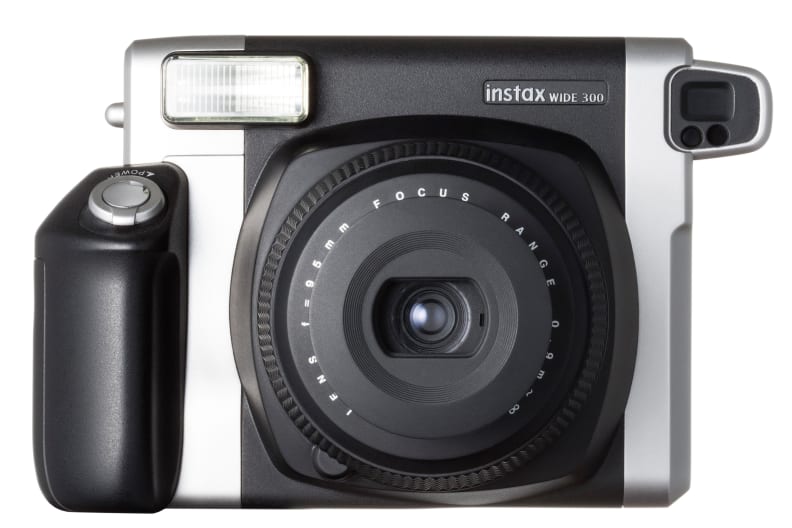 Finally, last but not least, Fujifilm has announced a redesigned Instax Wide instant film camera, the Instax Wide 300. Pitched at film buffs and beginners alike, this wide-format instant film camera takes the current Instax Wide 210 and adds a new, Instax Mini 90-like casing. Sporting pared-down controls, this Instax Wide camera also comes with a detachable close-up adapter. It'll drop for an MSRP of $129.99 in Spring 2015. The existing Instax Mini 8 gets two new colors as well (pink and purple), with the Instax Mini 90 Neo Classic putting on an orangy-brown/silver getup. Expect these new colors in the spring.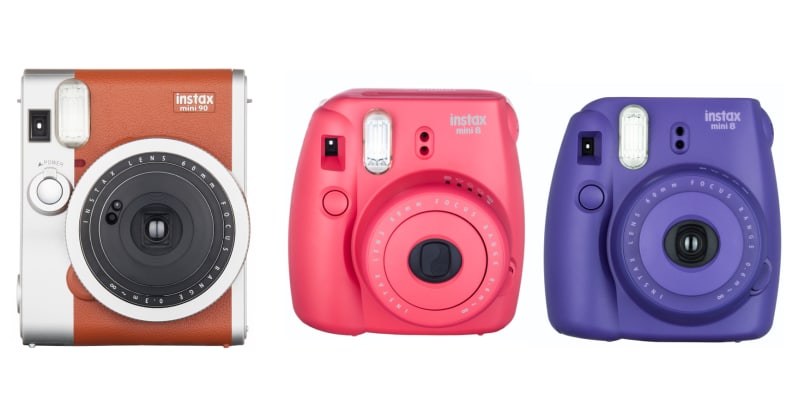 Check back here at Reviewed.com Cameras for more news from Photokina 2014 next week (September 16-21). We'll have a full crew in Cologne bringing you hands-on impressions, videos, and news from the world's biggest photography tradeshow.