Cameras
Fujifilm Displays Face Recognition and Detection Ability; Available in new Electronic Photo Album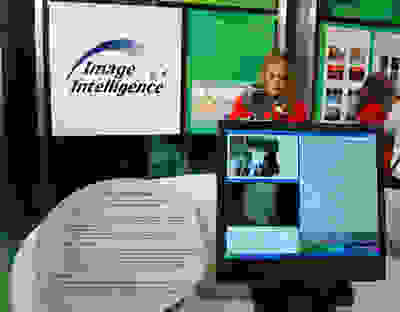 Over the six days of the photographic imaging festival, Photokina (held at the Koelnmesse in Cologne, Germany, from September 28th to October 3rd, 2004), a host of manufacturers and industry elites from around the world displayed their recent innovations, in the hope of advancing the industry and their place within it. Fujifilm's running theme was "Picture the Future," led by advances to their Image Intelligence technology. Chief among them was the introduction of face-recognition technology, which enables users to group a sequence of images automatically based on facial characteristics and sort them into folders dedicated to a selected person. This feature is included in their new co-produced electric photo album. The technology that coincides with these features also offers the potential for automatic image corrections to portraits and landscapes, based on the "feelings" experienced during the image capture. The idea is that when a person captures a picture, they invariably experience an emotion from the scene or subject in front of them. Fuji's new technology ambitiously aims to interpret the information contributing to that emotion and act upon the photograph to ensure those aspects of the image are retained.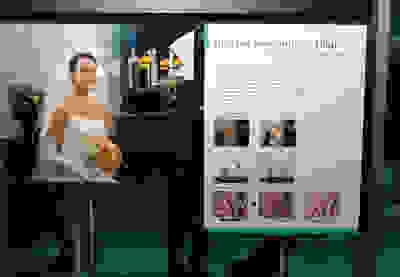 Fujifilm's describes their Image Intelligence technology in their press information as "an original system of image processing software technologies that are featured in a wide range of Fujifilm's digital imaging systems." These systems principally aim to "reproduce images exactly as they originally appear." When I enquired about this at the Image Intelligence booth at Photokina on Wednesday, September 29th, I was told that the goal of this technology is to recognize when an "image is too blue or incorrectly reproduced and correct the image to keep the blue out or whatever element is necessary to replicate reality as seen by the human eye." To mechanically realize these seemingly cognitive functions, Fuji has ambitiously developed three aspects of Image Intelligence technology that culminate in a new form of computational understanding: Scene Classification, Face Detection, and Face Recognition.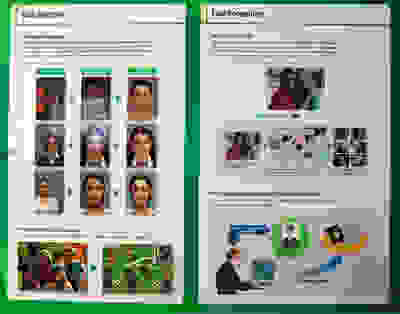 The Scene Classification aspect of Image Intelligence has been developed for advanced precision in recognition and interpretation of human subjects, structured landscapes, and extremely high-contrast images. The classifications and groupings help the technology optimize the image while preserving the qualities of the shot most natural to the human eye. Those who do not wish to expend vast amounts of time fine-tuning their images, can now rely on the technology to do it for them. If the technology is successful, it will provide an alternative to the photographic purist; Now, more then ever, people have the opportunity to remove themselves from the adjustment process, as Fujifilm's Scene Classification technology will make decisions for the user with increased simplicity and accuracy. Fujifilm's Face Detection element is constructed to compensate for unwanted error in capturing the human form. Corrections are made to color and tone to minimize imperfections in skin, as well as potentially eliminate red-eye. The technology is capable of cropping or resizing facial information to ID size when desired. Passport photos have been captured with digital cameras for a while now, although previously, the user needed to format the image and shoot specifically for that purpose.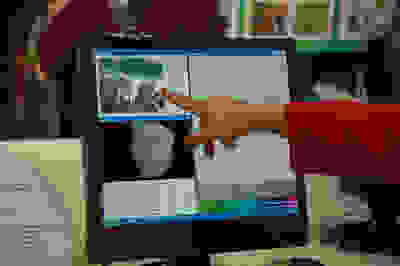 The third and perhaps most intriguing facet of Fujifilm's Image intelligence system is the utilization of new Facial Recognition elements. The lineage of this technology stems from the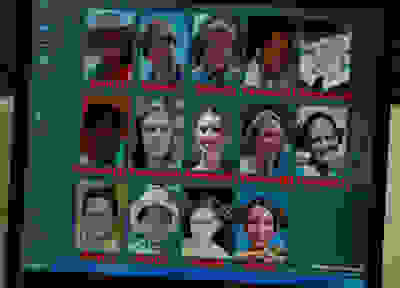 field of medicine and security and now is beginning to offer increased simplicity within the realm of consumer photography. In tomorrow's Fujifilm products, consumers will have the ability to sort their images by the selection of a specific person. The technology will be able to categorize a card or file containing hundreds of images based on selected constants within them, enabling the user to select a family member or friend from a menu and then view a folder of all that person's images, regardless of the setting or other external factors. The technology functions by mapping the selected figure's facial features. It determines the proportions and shape of each feature and its relation to various points across the face to identify and characterize the person. This technology is said by Fuji to be accurate down to distinguishing between twins and family members who may share many of the same facial features. The stated practical applications apply to the ever-increasing amount of storage; with 4GB cards recently released, sorting high volumes of files and cards with overwhelming mounts of images is now a growing concern.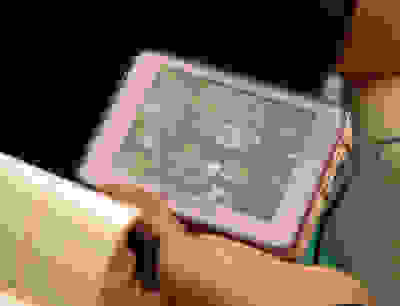 With the creation of Face Recognition software, Fuji developer Ikemizu Kenji (pictured below, left), who works within Fujifilm's Imaging System Development Group of their Electronic Imaging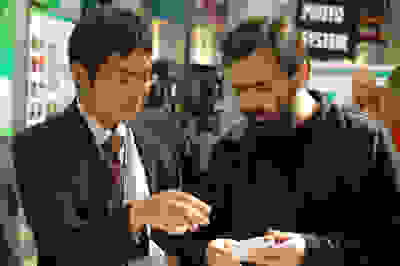 Products Division, has implemented the identification method into a revolutionary Electronic Photo album. The self-contained electronic album (pictured above) provides QVGA graphics on the 3.6" screen with 2GB of internal storage. The electronic album reads Compact Flash cards, as well as xD and SD cards with an adaptor. There is a USB port to ensure compatibility with a multitude of products, and print capability included within the unit itself — it produces small prints on paper in a Polaroid-esque fashion. Color is applied to the images all at once and then dispersed, while drying by air.
As of their display at this year's Photokina event, there is currently only one size available; however, depending on the popularity of the new product, more may be released shortly.