Cameras
Fujifilm launches F770EXR, F750EXR, and F660EXR compact zoom cameras
Three new well-equipped compact zooms are on offer from Fujifilm, packing nimble sensors, huge zoom ranges, and plenty of hands-on control.
Never a company to hold back on new releases, Fujifilm introduced three high-end, F-series compact zoom FinePix cameras today. These pocket-sized long-zoomers all feature huge focal ranges in small bodies, complete with nimble sensors and extensive feature sets.
The F770EXR and F750EXR both pack a 20x zoom range (25-500mm), the longest we've seen in a compact camera (though with most of the announcement season ahead of us, that could change). They're built around a new 16-megapixel, 1/2-inch CMOS EXR sensor, which enables a speedy 8 frames per second full-res burst mode, and should allow for some quick autofocus and short shot-to-shot times.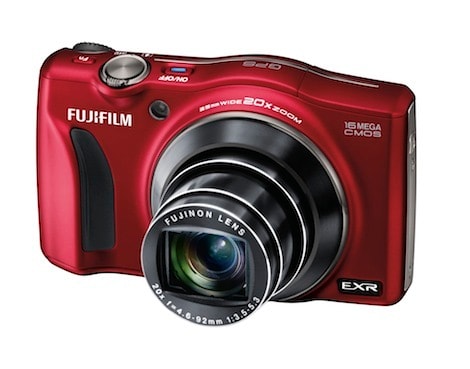 Other features include a 3-inch, 460,000-pixel LCD, 1080p HD video, sensor-shift stabilization, manual control, high-speed video, and a 300-shot battery. The F770EXR is the enthusiast bait of the duo, also offering up RAW capture and in-camera GPS for geotagging and navigation. It will be available in black and red at the end of March for $379. The F750EXR offers neither RAW or GPS, but starts at $349 and is also available in white.
Rounding out the trio is the F660EXR. It's built around the same EXR CMOS sensor as its older siblings and shares a number of the same features—3-inch, 460,000-pixel LCD, 1080p and high-speed video modes. The lens is the odd spec out, weighing in at a reduced 15x optical zoom lens (24-320mm equivalent). No RAW or GPS either. It'll be available at the end of February in black at $279.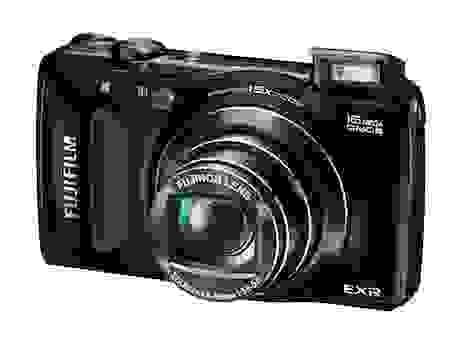 Like last year's F series models that they replace—the F600EXR, F550EXR, and F500EXR—these new models could find their way into the pockets and backpacks of casual photographers and travelers. But at least on paper, they seem better-suited for folks that know their way around an aperture dial. Image quality could be quite good if last year's models are any indication. Stay tuned for first impressions reviews from CES next week.
For the full press release on the compact camera announcements made by Fujifilm today, please visit their press site.
{:{PhotoGallery article.attachments}:}