Cameras
Head to Head: Nikon D4 Vs. Nikon D3s
We put the Nikon D4—the best DSLR we've tested—up against its precursor.

Credit:
The Nikon D4 is the first of (at least) two full frame Nikons to go through our testing process for 2012, offering a feature set that is sure to appeal to professional sports, news, and event photographers.
The D4 follows up on 2009's D3s, a model built on the successful foundations laid by their first FX full frame digital camera, the original Nikon D3. While the D3s made incremental improvements on the D3's design, the D4 pushes the line in new directions, adopting many controls specifically with video production in mind.
The D3s is not readily available anymore, but there are plenty of shooters out there with cameras that are a few years old, wondering if the D4 is worth the upgrade. The D3/D3s drew a fair amount of professionals over from Canon, especially those who shoot in challenging light, and the changes to the D4 have to be enough to keep them, especially with Canon's professional-series 1D X about to hit the market.
On paper, the D4 represents a moderate jump in specs over the older D3s, with a higher resolution sensor (16.2-megapixels against 12.1), faster shot-to-shot speed (12fps by our tests vs. 9fps on the D3s), a more intricate metering system, and a maximum ISO of 204,800 when pushed to the extreme.
In addition, the D4 gains a built-in Ethernet port, trades one CompactFlash slot for an XQD slot, and, of course, features some major upgrades to video performance with improved video autofocus, uncompressed HDMI output, and the best low light sensitivity we've seen in a DSLR. Along with that increased video performance are some ergonomic changes, with some slightly different controls that aid video shooters without drastically impacting those who need a still camera exclusively.
How does that performance actually translate in a professional workflow? Well, it will depend greatly on the professional and how they operate. The Ethernet port will certainly aid connectivity, as it will make it much easier to transfer photos, as well as view them from an off-site location (The new Nikon WT-5 wireless transmitter also helps there). The XQD card is extremely quick and far more durable than CompactFlash, but the speed gains aren't there just yet while the price of buying all new cards is certainly a negative. Some first-run D4 bodies are shipping with an XQD card and card reader, but that's not going to last much longer.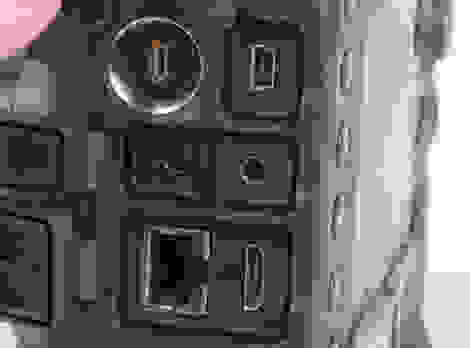 In terms of raw, measurable performance the biggest differences are going to be in low light, dynamic range, and shot-to-shot speed. The D4 is extremely fast, noticeably above the D3s, but it's not as quiet as the Nikon D3x. Even its "quiet" release mode has a noticeable ping sound as the shutter clicks, resonating for a second after a frame is captured.
The D4 shows also considerable improvement over the D3s up to ISO 12800, though the performance gap falls off somewhat after that, with the D4's ISO range extending from an impressive 100-204,800. The D4's the best DSLR in low light we have tested, but the extreme ISOs require great care to even be remotely usable, with 204,800 strictly the realm of surveillance and other extreme forms of low light photography.
Nikon has made some real positive gains in the control department in two areas: video and portrait grip usability. The addition of a sub-selector joystick to both the portrait and landscape grip sections is a big plus, as is the programmable function button located on the portrait grip. For video, the live view/video selector is more conveniently placed, with a dedicated button for activating live view while a dedicated record button sits on the top plate of the camera.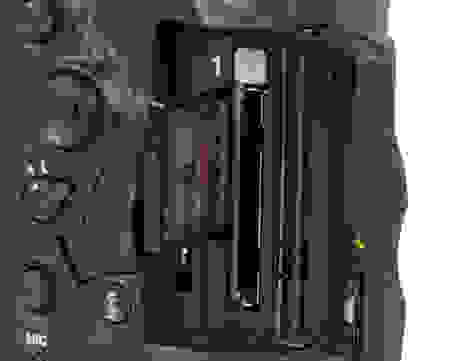 All in all, any time you discuss new cameras with a pro, you'd be surprised how often it's the little things that will influence a buying decision. Placement of controls, the ability to tune autofocus, save control presets, even the addition of backlit controls (as on the D4) are enough to get a professional excited. When you work with a camera all day every day, the improvement of small ergonomic touches can elevate a body above another. We'd encourage any pro shooting on a D3s to get their hands on a D4 and try it out.
Whether video is a concern in your workflow or not, the performance and control changes are considerable, and may heavily influence your buying decision in either direction. We feel the D4 is a better camera overall, but if you have a functional D3s or two, an immediate upgrade might not be warranted until XQD cards come down in price.