The Nikon V1 and Sony NEX-5N perfectly highlight the problem with designing a compact system camera these days: which is better, small lenses or large sensors?

The Sony NEX line of cameras feature APS-C image sensors that are larger, gathering more light. They're the same size image sensors that appear in nearly every DSLR under $2000 these days. The major drawback, however, is that these large sensors require large, DSLR-size lenses to cast a big enough image to take advantage of that extra light-gathering real estate.
The Nikon 1 system uses a smaller sensor that's around 1 inch across diagonally, currently developed by Aptina. This lets them use smaller lenses that cover approximately the same field of view. Those smaller lenses make the Nikon system much better for travel, but create performance hurdles that have to be overcome. It also leaves Nikon having to design an entirely new lens mount, as the "F" mount they've used since the 1950s is too big for such a system.
In testing we found that these two cameras generally landed where you'd expect due to the sensor differences. The Sony NEX-5N produced great dynamic range, with great low light shooting. Its physical design was also more accommodating when taking photos, with a larger grip that made shooting with heavier lenses more stable, even when using adapters and large Alpha-series lenses.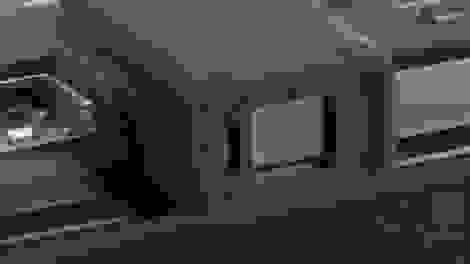 The Nikon V1 does well in some areas, though, as its smaller sensor still has the benefits of an ultra fast EXPEED 3 processor. This allows the Nikon V1 to get a great deal of data off the sensor right away. That allows for high speed shooting of up to 60 frames per second (full resolution), as well as high speed motion video (400fps and 1200fps) at a reduced resolution for short clips. It also drastically reduced the wobbly "Jell-o" vision we see when capturing video. The Sony NEX-5N can still do a respectable job with 10fps continuous shooting, but only for a short burst.
In general, though, the Nikon V1 was more frustrating to shoot with than the NEX-5N. Its design could use some tweaking (PASM modes on the mode dial would be a nice start), while its tendency to take false or biased white balance readings became a chore under artificial light conditions. The V1 also produced a great deal of noise in low light, though we commend its hybrid autofocus for generally snapping onto subjects even in dimly lit conditions.
The Nikon V1 has three things that really set it apart from the Sony NEX-5N: speed, portability, and its electronic viewfinder. The first two you can easily get for less money with the Nikon J1 (which offers nearly identical performance), while the third may be a dealbreaker for many.
If you're looking at raw all-around performance, the Sony NEX-5N is the clear winner here. While the V1 has specific advantages in some categories, unless you're looking exclusively for that level of speed the Sony NEX-5N is the better purchase. You'll lose the viewfinder, but you still get a tilting rear LCD and one of the finest APS-C image sensors in any camera on the market today.
To read our full in-depth performance review of the Nikon V1, please visit here. To read out full review of the Sony NEX-5N, please visit here.