Cameras
Head to Head: Sony NEX-F3 Vs. Sony NEX-5N
We break down the differences between these two Sonys so you'll know which direction your dollar should go.

Credit:
Looking at the Sony NEX-5N (full performance review right here) and the Sony NEX-F3 (full review here) side-by-side, it's difficult to figure out precisely what the differences are. Both feature compact bodies, 16-megapixel APS-C image sensors (the same size as in full-size DSLRs), and practically identical control schemes and menu designs, and both use Sony's E-mount lenses.
Once you pry into the actual performance of the two cameras, however, the differences begin to emerge. The processing power and image sensor in the Sony NEX-5N allow its ISO range a little more breathing room (100-25600 instead of the F3's 200-16000), though dynamic range is actually quite similar between the two.


In terms of general responsiveness, the NEX-5N is among the faster cameras on the market, able to shoot at 10 frames per second for a burst of 10 shots. The NEX-F3 is still very quick (5.7fps in our tests), but it also has a limited buffer. While both cameras are fast, if you're shooting a subject like baseball, ice skating, or gymnastics, 10fps will capture action shots that 5.7fps doesn't quite get right.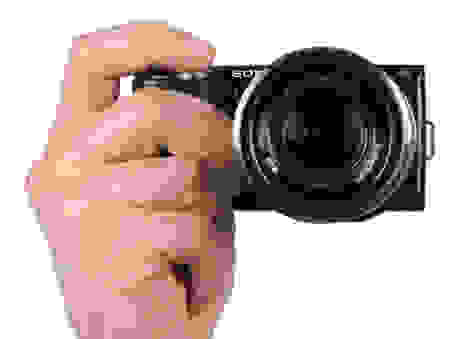 For advanced shooters, it's important to note that when shooting in JPEG rather than RAW, both cameras heavily process their images, with compulsory noise reduction that smears detail at high ISO speeds. This keeps noise to a minimum, but can make certain images look splotchy and flat. The NEX-F3 is more guilty of this than the NEX-5N, but neither camera is free of this unpleasant behavior, to be sure.
In terms of hardware, the cameras are practically identical. The NEX-F3 features a new Sony LCD, with a hinge that lets it angle upward 180 degrees, facing towards your subject. The Sony NEX-5N doesn't have that, but it can angle downward to a greater degree, aiding overhead shots. The NEX-5N is smaller than the NEX-F3, as it lacks the F3's built-in flash (a separate flash attachment is included in the box).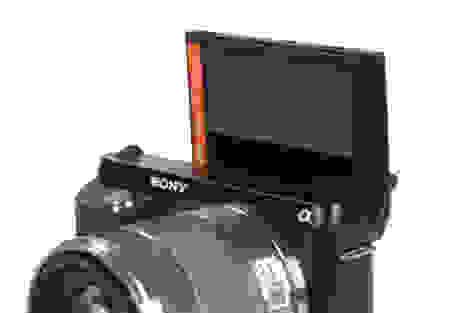 For most people, however, the real deciding factor is going to be price point. The Sony NEX-F3 has an attractive MSRP of just $599.99 with the 18-55mm kit lens, while the Sony NEX-5N rings up at just $699.99 despite the hardware and performance upgrades. Both cameras come with the standard 18-55mm kit lens and are available in white, silver, and black.
If you just want a basic camera for snapshots and don't plan on taking action photos, then the NEX-F3 (or its cheaper predecessor, the NEX-C3. That head to head can be seen here.) may be the right option for you. If you know you'll be shooting action shots regularly, we'd say go with the Sony NEX-5N. Either way you'll get a camera with fantastic image quality, on par with most mid-level DSLRs, in a body that is compact and lightweight.
To read our full in-depth performance reports on the NEX-F3, please visit the full review page by going here. To read up on the NEX-5N, please check out our full performance review here.