*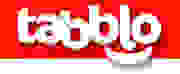 March 23, 2007 *– HP will acquire the online photo-sharing provider Tabblo, Inc., according to a post on a Tabblo company blog yesterday. HP plans to transform Tabblo into a printing engine for the web.
Since its launch nine months ago, Tabblo has been an online community and gallery of five million pictures, according to the company blog. HP, who already has ownership rights to online sharing site Snapfish.com, will morph this Cambridge, Massachusetts-based company into a printing outlet.
HP stands as the largest computer and printing corporation in the world. As part of the buyout, HP will acquire the AJAX technology behind Tabblo that allows users to drop and drag images, among other functions.
For existing users of the Tabblo site, Tabblo promises that website will not shut down and notes that Tabblo will not become another Snapfish.
"Our mission is completely different [from Snapfish]: we are aiming to make tools that will let us become the print engine for the rest of the web," states the Tabblo blog. "This means a wide assortment of content that goes beyond traditional online photo sharing," the website states.
HP's acquisition of Tabblo comes after last month's announcement that the manufacturer would buy PolyServe Inc., a storage software developer. HP will continue to buy smaller technology businesses rather than pursue mergers with multibillion dollar giants, said HP Chief Executive Mark Hurd in a March 22 Reuters report.
Terms of the HP-Tabblo agreement have not been disclosed.