December 8, 2004 – Hewlett-Packard sponsored an expedition into the heart of New Guinea that aims to find a completely analog village. Most of the Aboriginals have seen tourists with their digital cameras, but this expedition is searching for a people who has never seen digital cameras. HP donated several HP Photosmart R707 and M307 models to the cause, as well as an HP 375 printer.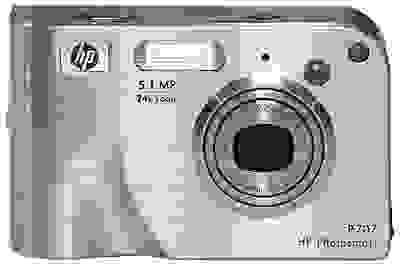 The expedition is led by Richard Bangs, who co-founded Expedia.com and currently runs an adventure travel firm. Bangs gathered the sponsorship of airlines, tourism boards, MSNBC and corporations such as HP to fund his adventurous experiment. The group plans to reach the non-digital village and introduce digital cameras to them. Part of the experiment is to see what the villagers take pictures of; beauty is in the eye of the beholder. The other part of the experiment is to see how the Aboriginals react to the technology. The entire expedition is being chronicled with photos, videos, audio clips and news stories on MSNBC.com this week. The group posted its fifth part of the ten-part series today.
"When we reach our destination, cameras and an Internet audience in tow, we'll turn the mirror around and let the objects of our curiosity take a look at us, to see how they see, through their eyes," Bangs wrote in the initial story posted on the site. The expedition appears to be a fusion of a visual, anthropological exploration and a marketing ploy for the sponsors. The team in New Guinea treks around the villages in MSNBC hats, touting HP digital cameras. From this expedition, MSNBC gets a rise in traffic to their site and enhanced exposure for the utilized cameras at a prime buying period.
Bangs sees this expedition as a great outreach to the villagers of New Guinea. He said if all goes well, he may help the villagers start a business selling the images they take as postcards.