Las Vegas, Nevada, January 6, 2006 – InfoTrends, a leader in digital imaging market research out of Boston, London, and Tokyo, gave their state of the market address today at a CES press conference. Ed Lee, Director of Consumer Group and Digital Photography Trends, led a multi-panel show today on the future of digital imaging. Lee indicated that digital imaging is fast becoming a mature growth industry; the peaks have been hit in several key markets, and manufacturers will have to target demographics and develop systems beyond the capture moment to stay profitable.
While qualifying that the digital camera marketing is still maturing in emerging market places such as Eastern Europe, Ed Lee let attendees know that the honeymoon is essentially over for digital camera manufacturers. Sales are peaking in North America and he cites the Kyocera,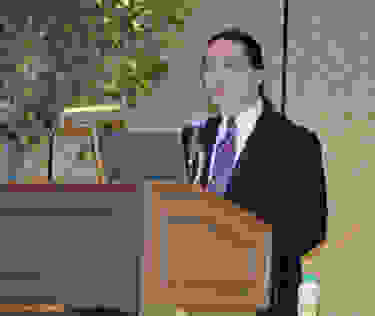 Yashica, and Contax pull-outs from the Canadian market as a sign that manufacturers see it coming.
Lee stressed that as the industry becomes mature, digital camera buyers will become splintered into demographics that manufacturers will have to tailor their marketing towards. Lee sees three types of digital camera buyers in those peaked markets, which include Japan and the US: early adopters, mainstream buyers, and late adopters.
According to InfoTrends data, Japan's digital camera market peaked in 2004, North America in 2006, and Europe, Lee forecasts, will peak in 2007. While the market is still growing, worldwide revenue from the sale of digital cameras is going to completely peak over the next couple of years, making the shift from a new growth industry to mature industry.
In the US alone, there has been a significant change in the last year. In 2004, early adopters accounted for 39% of the market, while in 2005 they made up only 26% of the market. More importantly, late adopters, those consumers purchasing a digital camera for the first time, made up only 7-9% in the last two years. The share of mainstream consumers went up due to the increase in repeat buyers from 55% in 2004 to 65% in 2005.
Repeat buyers will become the most important market place buyer in markets that have peaked. According to InfoTrends data of repeat buyers: 34% buy for replacement, 66% are first time buyers, and only 12% are adding to an additional digital camera ownership.
Lee explains, "Vendors will decide which buyer to chase and that will dictate which cameras get made." He feels that new features and lifestyle enhancement "like the facial recognition that Perez [the CEO of Kodak] mentioned" will be key to keeping the peaked digital camera market strong. However, Lee warns that such technology Kodak dreams of offering is still a few years away.
"It's not just the camera" that will allow "the monetization of imaging," Lee insists, "The camera is now the starting point for the system and the industry must look beyond the point of capture."