***************************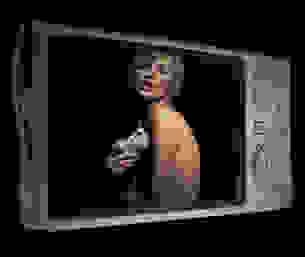 ****April 13, 2006 –* As digital cameras move into the mainstream market, manufacturers are scrambling to target specific audiences with racy advertising. Sex always sells, right? That's what Nikon is banking on, anyway. The camera giant just hired supermodel Kate Moss to promote its slim Nikon Coolpix S6. Panasonic signed a deal with singing diva Shakira last month to promote their wares in Latin America. Canon caught the celebrity bug last year, when it inked teen tennis siren Maria Sharapova to its marketing campaign. Indeed, manufacturers have been promoting their digital cameras as fashion accessories worthy of the stars.
In the new Nikon advertising campaign, the S6 is the only accessory on Moss. Heading up the marketing effort is a web site, stunningnikon.com, which opens with a black screen with two tiny words in its center: "Touch Me." When users click the words, a series of pictures appears. As users scroll across the pictures, they disappear to reveal the nude Moss (not that revealing ****************though) holding a Nikon Coolpix S6. The camera flashes and a screen appears that says "all is revealed on May 08." Viewers are then rerouted to the Nikon digital camera web site.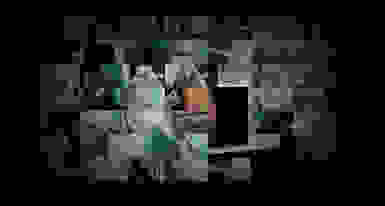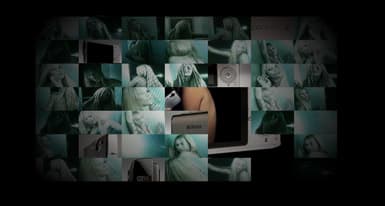 Nikon launched its advertising campaign yesterday, complete with print, television, and cinema ads. The ads will lead to the racy web site, which USA Today reported will let users snap shots of Moss, bid on items owned or used by her, and gather style tips from the supermodel. Nikon's investment in Moss is controversial because of her cocaine use. Last September, the supermodel lost some of her biggest contracts after the scandal went public. Nevertheless, Nikon hopes Moss will bring in a wide audience that includes more young consumers – those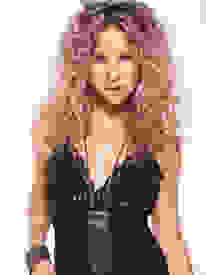 concerned with making a fashion statement.
Panasonic hopes to make a fashion statement with its new spokesperson, Latin pop diva Shakira. The singer signed a deal with the electronics manufacturer last month; she agreed to promote Panasonic audio visual products, including Lumix digital cameras, for one year in Latin America. The contract includes print, television, and point-of-sale poster advertisements. Undoubtedly, the main attraction will be Shakira's famous hips – which will loosely promote the trademark Mega Optical Image Stabilization mode on the Panasonic Lumix digital cameras.
Maria Sharapova has been with Canon for over a year now and is a frequently seen face on the Canon web site. The manufacturer uses her to produce television commercials and print advertisements with the slogan, "Make every shot a PowerShot." The tennis star has her own link on the Canon web site, where users can go to download screensavers and wallpaper of her – all with Canon PowerShot logos of course.
"Canon's renowned PowerShot line finds its ideal face in Maria Sharapova," the web site says. "Both exhibit dominating performance graces with a noteworthy elegance. As Canon continually re-earns its legendary reputation, and Maria continues to earn her own tennis legend, it's clear they both know that true success lies not simply in possessing both substance and style, but in combining them to produce a winning match."
Olympus is also in on the fashion scene, as it is the headline sponsor for New York's Fashion Week. While Olympus hasn't signed any celebrities to promote its Stylus cameras just yet, the manufacturer does rub elbows with big names like Calvin Klein, Ralph Lauren, and Donna Karan at the fashion event. And while there, Olympus can claim that its cameras are the "official" digital cameras of New York Fashion Week. The highly marketed Olympus Stylus Verve received that designation when it first came out.
Celebrities have been hired to sell all kinds of mainstream products – everything from wrist watches and vacuums to computers and furniture. Now that digital cameras are hitting the peak of their household penetration, expect to see sexier ads luring consumers to purchase the fashion-friendly cameras hanging on necks of celebrities.