Cameras
Leica Announces Full-frame Rangefinder M9, Fixed-Lens X1
Leica Announces Full-frame Rangefinder M9, Fixed-Lens X1
September 9, 2009 – Leica today introduced two distinctive cameras, the 18-megapixel full-frame M9, which accepts interchangeable Leica M lenses, and the 12.2-megapixel  X1, with a fixed 24mm lens (equivalent to a 36mm on a 35mm camera).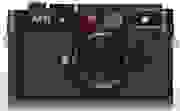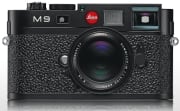 The M9 is the first digital rangefinder camera with a full-frame sensor, offering the same lens performance as you'd find shooting with a 35mm camera. According to Leica, current M lenses, which range from  16mm to 135mm, will be compatible with the M9, as will most M lenses built since 1954. The body measures 5.47 x 3.15 x 1.45 inches (139 x 80 x 37mm), making it the smallest full-frame digital system camera. The body is made of magnesium alloy, the top and bottom from solid brass blocks. A standard black finish will be available, along with a steel-grey version.
The M9 offers a top shutter speed of 1/4000 second, and an ISO range from 160-2500.  The LCD measures 2.5 inches diagonally, with a 230,000-dot resolution. Top continuous shooting speed is 2 frames per second.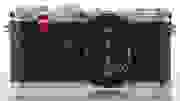 The second new camera introduction, the X1, employs an APS-C  format 12.2-megapixel CMOS sensor paired with a 24mm, f/2.8 lens.  Shooting is done in Live View mode, using a 2.7-inch, 230,000-dot screen. Both automatic exposure and manual modes are supported. The X1 is equipped with a pop-up flash.
Available ISO settings range from 100-3200, shutter speeds from 30 seconds to 1/2000 second. Top burst mode speed is 3 frames per second. There is no video recording capabilty, but there is an HDMI connection for playing back photos directly to a high-def TV. The X1 is slated for shipment in December – no pricing information was provided with the announcement.
Pricing and availability information were provided, though, for the Leica S2 digital SLR, announced at Photokina in 2008. This 37.5-megapixel camera, with a 30 x 45mm sensor that's nearly 60% larger than a 35mm film frame, will ship in October, starting at $22,995. Initial lens offerings will include a 70mm f/2.5 for $4,495 and a 180mm f/3.5 for $6.495.