Cameras
Leica Introduces Two New Lenses: 28mm and 16-18-21mm
Leica Introduces 28mm and 16-18-21mm Lens, Leica Elmarit-M 28mm, Leica Tri-Elmar-M 16-18-21mm
*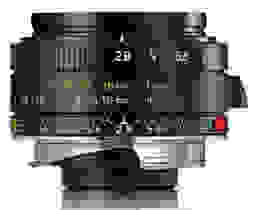 September 15, 2006 *– Along with the release of four new cameras, today Leica announced two new lenses for its M8 digital rangefinder. The Leica Elmarit-M 28mm and Tri-Elmar-M 16-18-21mm will be available in October and December, respectively.
The wide angle Leica Elmarit-M 28mm f/2.8 ASPH lens is the "most compact of the Leica M lenses," states the Leica website, weighing only 6.32 ounces. Used in conjunction with the new M8 camera, the lens "produces the effects of a 35mm lens which makes it ideal for reportage," states the site. The 28mm lens focuses at 2.3ft. Although the website does have details on pricing, the Leica products webpage promises an 'attractive price.' 
The Leica Tri-Elmar-M 16-18-21mm f/4 ASPH lens provides an ultra wide angle with three focal lengths. Geared for architectural photographers, the lens has two aspherical element lens and offers a 170 degree view with little distortion, according to the site. Used with the Leica M8, the lens simulates a 21-28mm lens on a traditional 35mm camera. The lens focuses at 1.08ft.