Cameras
Leica Updates M8 with UV IR Filters and Firmware
Leica Updates M8 with UV IR Filters and Firmware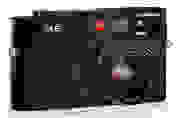 March 6, 2007 – Leica announced today two firmware updates for its first digital rangefinder, the Leica M8 that was launched in September. In response to reported color offsets with the Leica M8 due to infrared light, the manufacturer introduced free UV/IR users and two firmware updates. Users can download the free software v.1.092 from the manufacturer's website. Firmware v1.1, which is designed to be used with the filters but will not be available until April.
One of the two firmware updates, firmware v.1.092, is geared towards overall interface improvement and usability. Firmware v.1.092 includes improvements in the review mode, clipping function, Adobe Camera Raw color rendition, and Auto Review and Histogram mode. A number of bugs have also been corrected with the update.
The upcoming release of firmware version 1.1, to be available in the spring, is dedicated to correcting the M8's sensitivity to infrared light. When users shoot at wide focal lengths of 16-35mm, the M8 may experience magenta-colored distortions especially on black fabrics, according to a company release today. As a response, Leica is launching the free delivery of its first UV/IR filters and firmware 1.1. The Leica UV/IR filters have a screw-type base. Leica states on their website that other UV/IR filters will not accommodate the M8 color offsets.
Leica M8 users can download firmware 1.092 at http://www.leica-camera.us/news/news/1/4913.html.