Cameras
Live from Yokohama, Japan for the 2015 CP+ Show
...and it looks like the biggest Japanese photo show yet.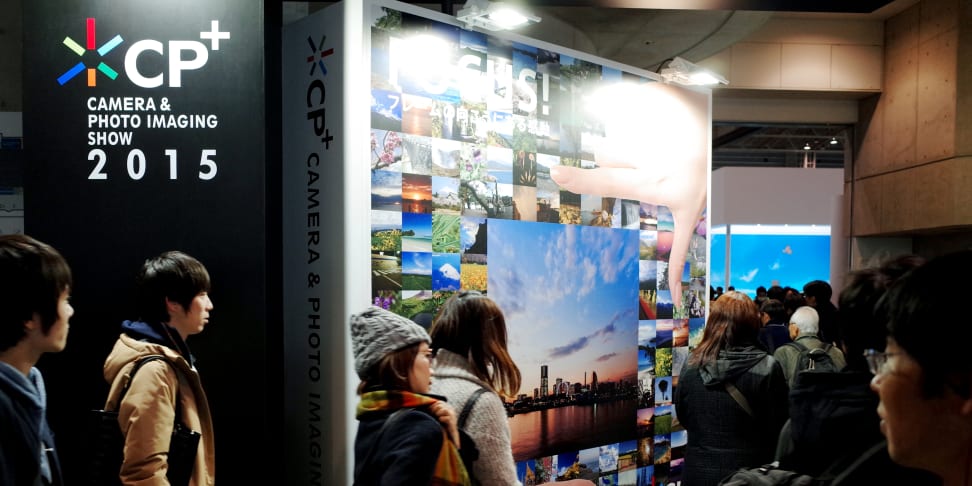 Credit:
There's just one thing we look forward to every cold and snowy February: flying to Japan for the country's biggest annual photography show. It's the CP+ Camera and Photo Imaging Show, and with over 50 marquee cameras and lenses making their debut in Yokohama this week, the 2015 show promises to be the biggest yet.
Canon's announcement of the 50MP 5DS and 5DS R is sure to attract the most attention, but the company is joined by major announcements from DSLR rival Nikon, Micro Four Thirds powerhouses Olympus and Panasonic, and enthusiast darling Fujifilm. Plus, Pentaxians are getting the K-S2 and two steps closer to their long-awaited full-frame DSLR, while the DP0 is unveiled as the next camera that only a Sigma fan could love.
And don't forget brand new lenses from Canon, Pentax, Olympus, Fujifilm, and Sigma, waterproof cameras from five different brands, and more point-and-shoot debuts than you can shake a selfie stick at.
The ribbon has officially been cut, the crowds are already filing through the doors, and we've hit the ground running. There's more here than we can possibly cover in four short days, but we'll do our best to get you all the in-depth first impression reviews, photo galleries, and videos that your photography-loving heart desires.