Cameras
New Pentax Lenses Can See in HD, Flashes Can Play in the Rain
As Pentaxians continue to await a new generation of DSLRs, the company refreshes its line of compact primes.

Credit:
If you're a Pentax user, it must feel like the company has been treading water for ages. The last three DSLRs Pentax has released—the K-50, K-500, and K-5 II—have been simple (if effective) retreads of previous models, meaning that the last truly new camera was released back in early 2012.
That trend showed no sign of changing today, as parent company Ricoh Imaging announced the release of updated versions of the Pentax DA Limited series of high-quality, compact primes. Built for Pentax's APS-C DSLRs, these all-metal lenses cover the spectrum from super-wide to short telephoto. Better still, the whole family can easily fit in a small camera bag.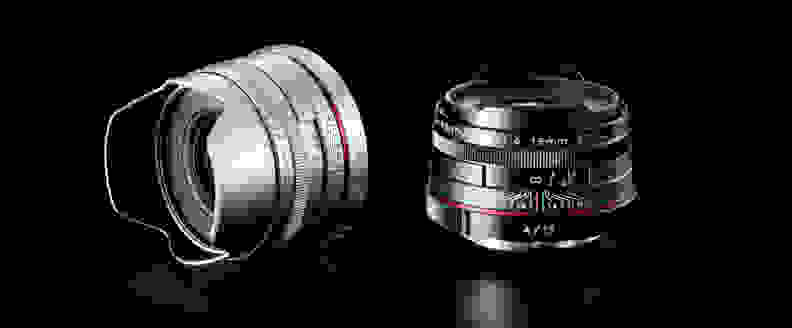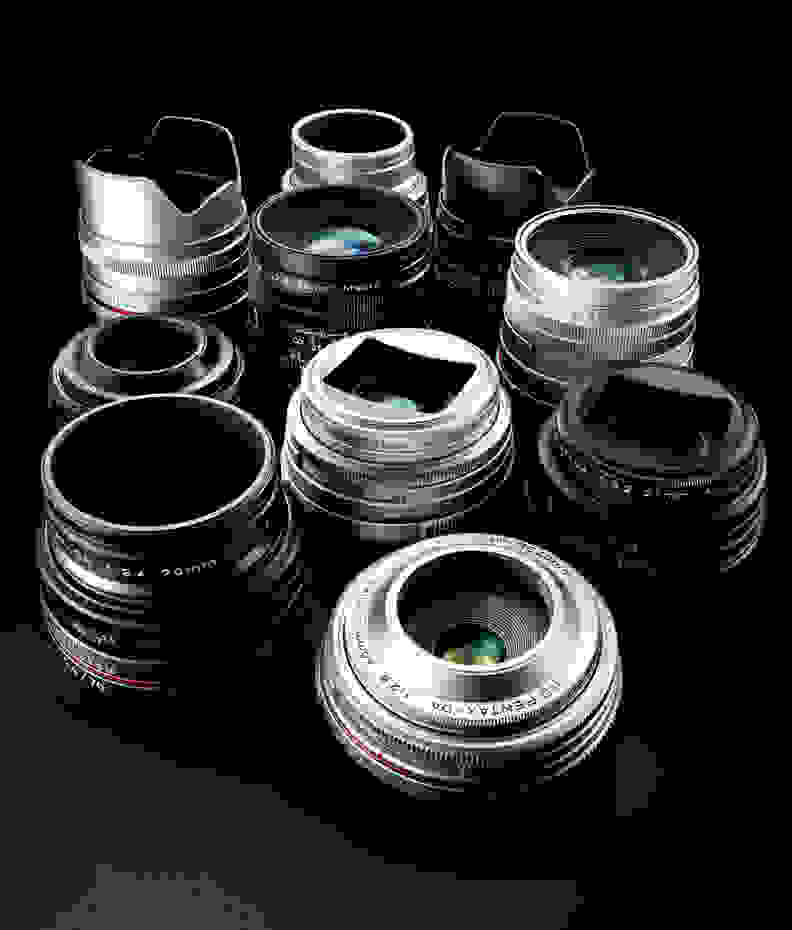 The new HD Pentax DA Limiteds take advantage of the company's newly developed HD coating. First spotted on the exotic 560mm f/5.6 prime, the HD finish replaces the SMC coating previously used on all high-end Pentax glass. Ricoh claims it "assures higher light transmittance and lower reflectance than traditional multi-layer coatings," reducing ghosting and flare.
All five of the DA Limited lenses get the upgrade, meaning you can buy the 15mm f/4 (MSRP $699.95), 21mm f/3.2 ($699.95), 35mm f/2.8 Macro ($749.95), 40mm f/2.8 ($549.95), and 70mm f/2.4 ($749.95) with the new chemical goodness. In addition to the new coating, the lenses will also feature stylish red accent rings and rounded aperture blades for circular bokeh at wide apertures. The new lenses will be available in both black and silver, and Ricoh says they should be in stores in September.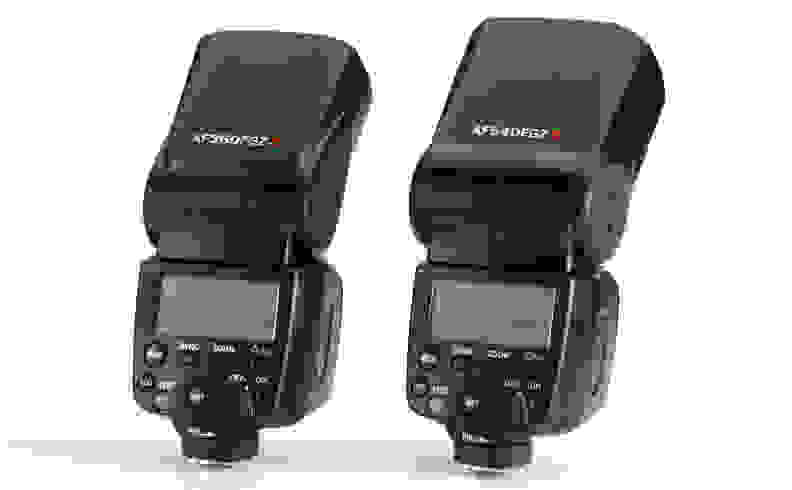 But that's not the only update Pentax is pushing out the door today. Also making their debut are a pair of weather-sealed flash guns, the AF540FGZ II and AF360FGZ II. While weatherproofing is the headline feature, the new flashes also improve on the first-generation units by adding high-intensity LEDs for video recording and a swivel head for the cheaper AF360FGZ II.
The flashes should also be available in September for suggested retail prices of $429.95 and $629.95, respectively. For all the details on the various Pentax product announcements released today, head on over to the Ricoh Imaging press page.