Cameras
New York Times Sweeps 2014 Pulitzer Prizes for Photography
The Times is lauded for its coverage of a victim of the Boston Marathon bombing and a terrorist attack in Nairobi, Kenya.
Credit:
Columbia University announced the winners of the 2014 Pulitzer Prizes this afternoon, with both photography awards going to The New York Times. The recipients are Tyler Hicks (breaking news) and Josh Haner (feature photography).
Josh Haner took home the award based on his work photographing the recovery of Jeff Bauman, a survivor of the Boston Marathon bombing who lost both of his legs in the blast last spring. Haner's work was featured in the Times, and his photos accompanied the reporting of Tim Rohan for the feature "Beyond the Finish Line" (found here).
Tyler Hicks' winning work comes from his coverage of the terrorist attack on an upscale mall in Nairobi, Kenya. Hicks made a career of photographing war zones and dangerous conflicts, including being abducted and beaten along with three other journalists while covering the conflict in Libya in 2011. Now living in Kenya, he entered the mall along with security forces as they fought back against the attackers last September.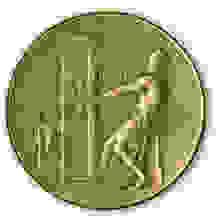 For more on the stories behind both photographers' work, you can head on over to the New York Times' Lens Blog (co-founded by Josh Haner), which has a more complete breakdown and interviews with both photographers.
Though they didn't win, the finalists for the Pulitzer in feature photography also included Lacy Atkins of the San Francisco Chronicle, and Michael Williamson of The Washington Post. For the breaking news awards, finalists also included John Tlumacki, and David L. Ryan of The Boston Globe for their breaking news photography of the Boston Marathon bombings. For his coverage of the Syrian civil war from the rebel's front line, Goran Tomasevic of Reuters was also a finalist for the breaking news category.
Congratulations to all of the finalists and the two winners, all of whom produced superb work. To check out all of the winners of the 2014 Pulitzer Prize, including in the other journalistic categories, you can head to the Pulitzer website right here.
(Main images: Josh Haner & Tyler Hicks/New York Times)