Cameras
Nikon Announces New 1-Series Camera, the V3
Nikon shows off its latest top-end mirrorless camera.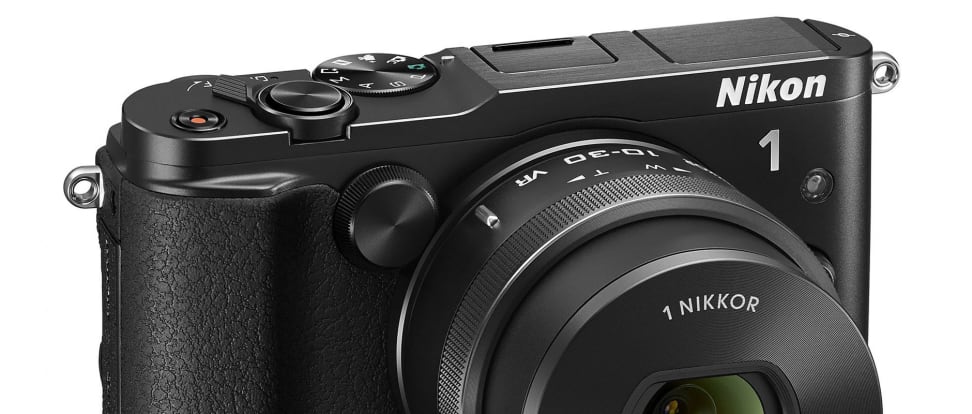 Credit:
The recently announced D4S isn't the only Nikon camera in the news this year. Today, Nikon revealed some new additions to the 1 series family: the 1 V3 mirrorless camera, and two 1-mount lenses.
Sporting a compact mirrorless design, the 1 V3 is built around an 18.4-megapixel CX CMOS sensor with on-chip phase detection autofocus. An Expeed 4A processor handles all the information captured by the camera, and images are stored on a microSD card provided by the user.
As with the D4S, Nikon seems to be focusing on improving continuous shooting with autofocus engaged. As such, Nikon claims the V3 will be able to shoot full-res images with continuous autofocus at 20 frames per second. If you're a speed-freak, the V3 also offers a 120fps video capture option—like other 1-series cameras—but at 720p HD.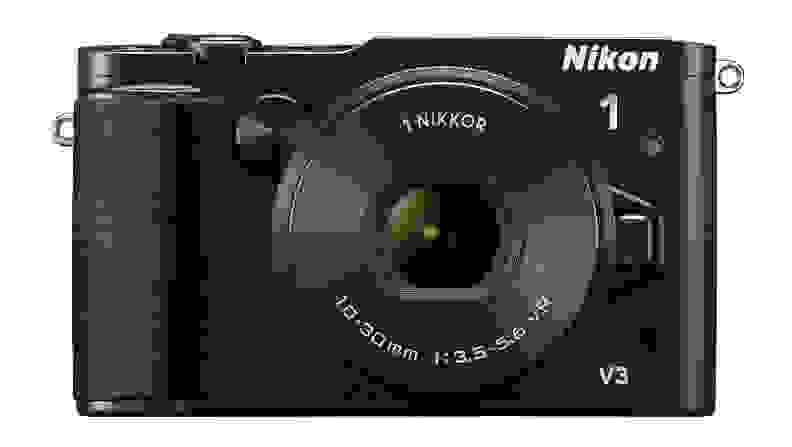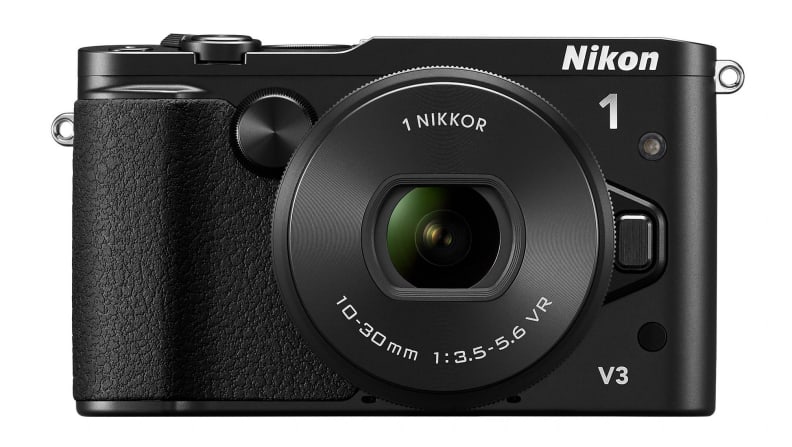 This camera will have a host of features geared towards somewhat more serious shooters, including full RAW shooting, an aperture dial on front, image stacking, and an optional grip attachment. The back of the camera is home to a 1.037m-dot capacitive touchscreen LCD, which can tilt 180 degrees to face a selfie-snapping user. Speaking of social photos, the V3 also has on-board WiFi, capable of relatively quick sharing of photos to your smartphone or tablet.
The V3 will ship with a removable 2.359m-dot EVF attachment.
Should you be a fan of more traditional camera styles, Nikon has you covered. The V3 will ship with a removable 2.359m-dot EVF attachment, along with a multi-accessory grip (GR-N1010) that augments the camera's body with a control dial and chunkier grip. While the original Nikon 1 V1 was a little chunky with or without the grip attached, this new version is svelte and allows you to customize the feel and functionality with the included accessories.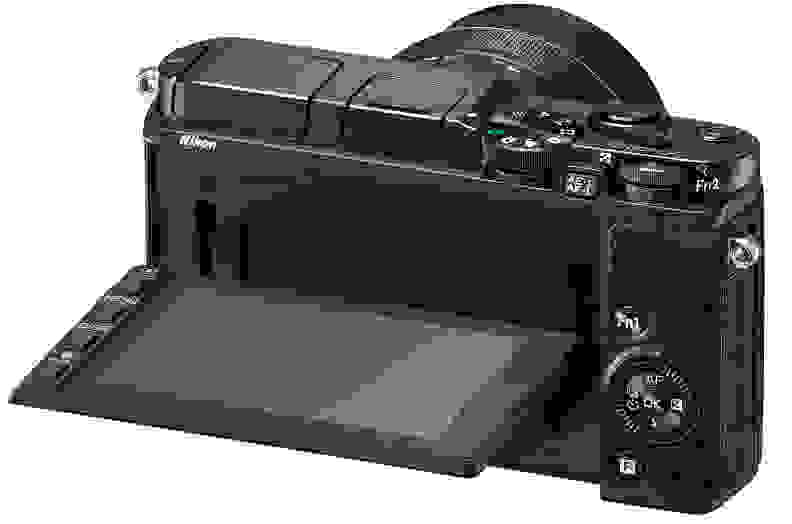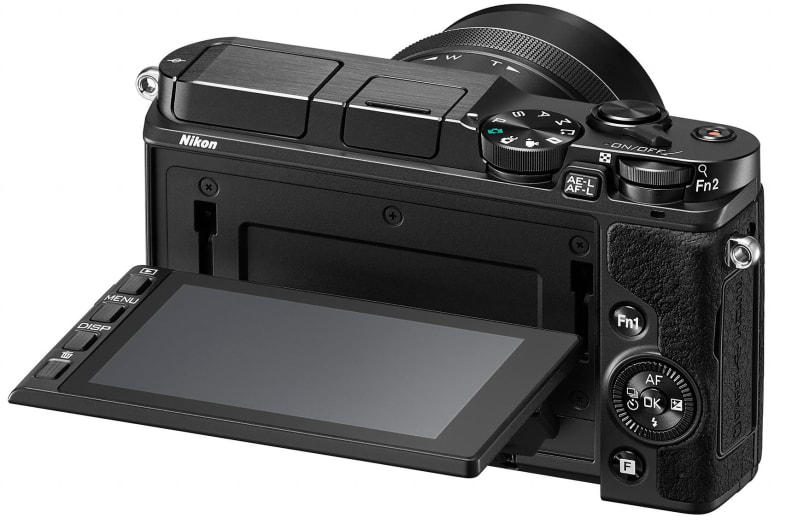 To add to the growing list of 1-mount glass, Nikon also took the wraps off a 1 Nikkor VR 10-30mm (27-81mm equivalent) f/3.5-5.6 PD-Zoom lens, and a 1 Nikkor VR 70-300mm (189-810mm equivalent) f/4.5-5.6 telephoto lens. Though the former comes as a kit option with the 1 V3, the telephoto lens does not. However, it is tricked out with features like vibration reduction, and Super ED glass to reduce ghosting and flaring.
The Nikon 1 V3 will be available in April 2014, with one $1,199.95 kit that includes the Nikon 1 V3 camera body, removable EVF module, 1 Nikkor VR 10-30mm f/3.5-5.6 PD-Zoom lens, and a GR-N1010 multi-accessory grip. If you're more interested in the lenses alone, the 10-30mm will set you back $299.95, while the 70-300mm costs a whopping $999.95.