Nikon has just announced the D3100, their first digital SLR to capture 1080p video. The new $699.99 SLR is also the first to offer full-time auto focus, where the camera is constantly focusing while recording video and in live view mode.
*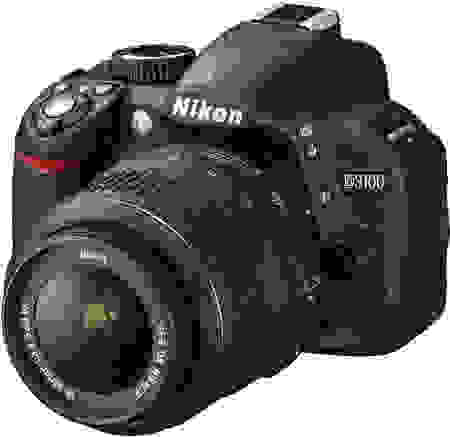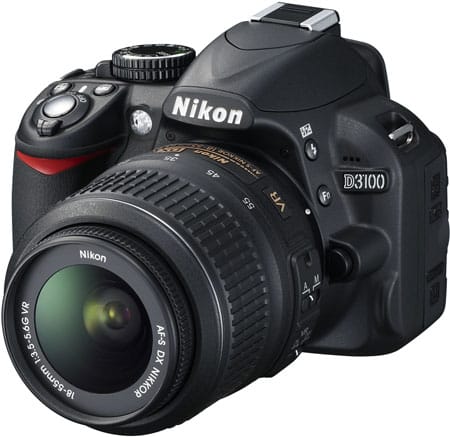 *
The Nikon D3100 and 18-55mm zoom kit lens
The new D3100 is built around a new 14.2-megapixel CMOS sensor and EXPEED 2 image processors that can capture Full HD video at a 1920 by 1080p resolution, albeit only at a speed of 24fps. The D3100 can shoot 30fps video, but only at a 720p resolution. The new sensor also allows the camera to do a neat trick of continually focusing while shooting and in live view mode. Most SLRs focus using a separate set of focus sensors near the viewfinder, but the D3100 can also focus using the same contrast detection system that point and shoot cameras use, which can be done from the sensor itself while it is capturing images. So, this SLR can refocus the lens while shooting, which most other SLRs cannot do. The video that the camera records is stored in AVCHD format, so it can be edited by most video editing applications.
When shooting still images through the viewfinder, the D3100 offers an 11 point auto focus system, and a new quiet mode, which lessens the noise of the mirror for more covert shooting. It also offers a maximum rated ISO level of 3200, although there are two Hi ISO modes that can push this up to 12,800. Nikon claims that the improved sensors and image processors keep the noise low, even at high ISOs.
The D3100 includes a 3-inch LCD screen, and a styling similar to their existing SLR cameras. It will replace the D3000 in their lineup, which we reviewed here. Nikon has also enhanced and expanded the guide mode that the camera offers, which guides users through the shooting process. An auto scene mode is also offered, in which the camera chooses the appropriate scene mode. Six preset scene modes are also offered. The D3100 will be available for $699.99 in September as a kit with an 18/55mm f/3.5/5.6 zoom lens with image stabilization.
Nikon also announced a number of new SLR lenses, all of which will be available in September.
*55-300mm f/4.5-5.6G ED VR *-  This long zoom lens covers an impressive focal length range, and offers a tripod detection mode, where the vibration reduction (VR) system is tuned to compensate for the small movements of the camera when shooting long zoom shots on a tripod. It will be priced at $399.95
28-300mm f/3.5-5.6 ED VR -  This lens offers everything from a wide angle to a close up, but Nikon claims that it is significantly smaller and lighter than similar lenses from other manufacturers. You will pay handsomely for the privelige, though: It will be priced at $1299.99.
*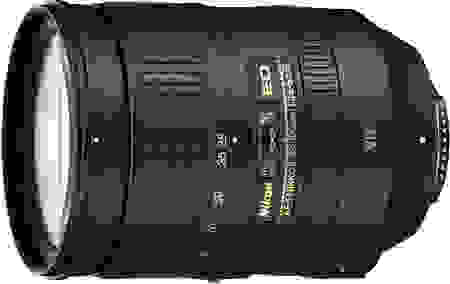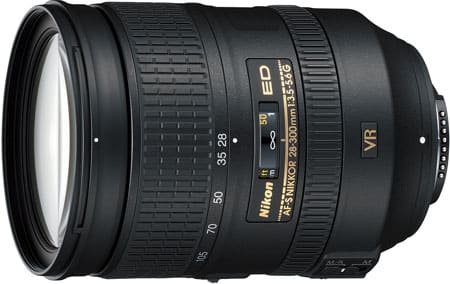 *
The Nikon 28-300mm f/3.5-5.6 ED VR zoom lens
24-120mm f/4 - This zoom offers a very wide aperture for a zoom of this lenght, making it more suitable for low light and portrait shooting. It will be priced at $1049.95
*85mm f/1.4G *- Priced at $1699.99, this lens is designed for portrait and wedding  photographers who want to shoot in low light situations: the f/1.4 aperture allows it to gather much more light than other lenses and offers a very short depth of field. It is compatible with both FX and DX format Nikon camera bodies.