Cameras
Nikon Debuts Bevy of Coolpix Cameras for CP+
Ahead of CP+, Nikon pulls back the curtain on nine new cameras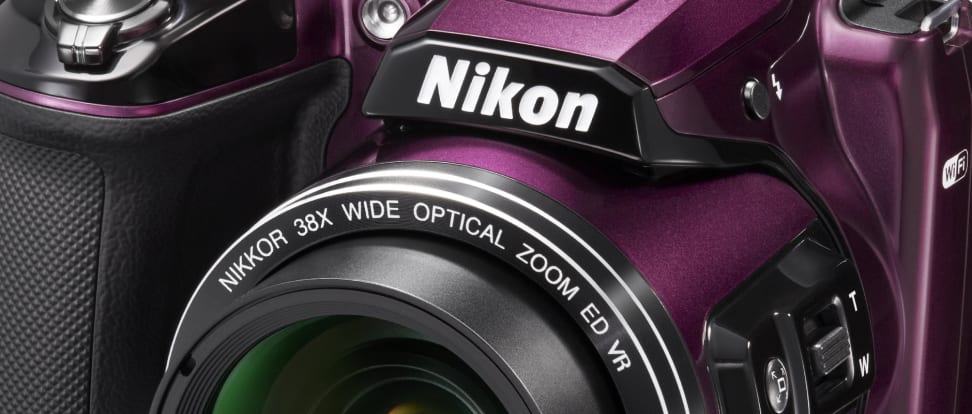 Credit:
If you thought DSLRs were the only news out of Nikon for CP+, you'd be wrong. Bringing a slew of new point and shoots to the table, Nikon is debuting the rugged Coolpix AW130 and S33; the Coolpix P610, L840, S9900, S7000 and S6900 travel-zooms; and the budget Coolpix S3700 and L32.
Nikon's line of rugged cameras have impressed in our lab, and among these is the successor to the AW120, the Coolpix AW130 (MSRP $349.95). Not rocking the boat with this one, Nikon's still using a 16-megapixel sensor paired with a 5x zoom and many of the same connectivity features of its predecessor—WiFi, NFC, GPS to name a few. Like the AW120, this camera is also waterproof to 100ft, freezeproof, and resistant to spills of up to 7ft.
Less exciting but only slightly less durable is the Coolpix S33 (MSRP $149.95), which has all the pieces in place to be a good option for a young snapper. A simple camera with easy-to-learn controls is backed up by a 13.2-megapixel CMOS sensor and a 3x zoom. If you're worried about young or shaky hands, no need to fret—this point and shoot is shockproof from 5 feet, coldproof to 14 degrees, and waterproof to a depth of 33 feet.
If wildlife is more your game, Nikon also released an update to the P600 superzoom, the Coolpix P610 (MSRP $499.95). Boasting a monster 60x optical zoom like its predecessor, this camera can pick out shots from quite the distance. Among features like GPS, WiFi, and a 920k-dot vari-angle LCD, the P610 has Dual Detect Optical VR image stabilization—reportedly able to help mitigate (by about 5 stops) the incredible motion blur introduced by such a huge focal length.
That's not the only travel-zoom coming to stores, though. Nikon has four more options if you're willing to trade zoom ratio or other features for a lower price. For example, the Coolpix L840 (MSRP $299.95) has many of the features of the P610 (including 16-megapixel sensor, WiFi, and GPS), but with "only" a 38x zoom ratio. It also operates on AA batteries, which are great for those excursions away from power outlets.
The final three travel-zooms are all in a more compact, pocketable form factor. The most decked-out of the three—the S9900 (MSRP $349.95)—offers a 30x zoom ratio, automatic and manual shooting modes, WiFi, NFC, and a 16-megapixel CMOS sensor. The Coolpix S7000 (MSRP $$279.95) is more reserved, with a 20x zoom, 16-megapixel sensor, and loses the manual features. And the Coolpix 6900 (MSRP $229.95) sports a 12x optical zoom, but has a 3-inch vari-angle LCD along with onboard WiFi and NFC connectivity.
If budget is your main concern, Nikon rounds out this list with two budget-friendly cameras, the Coolpix S3700 and L32. If you're looking for WiFi and NFC, only the 20.1-megapixel, 8x zoom S3700 carries these features.
But the L32 isn't exactly chopped liver, either; though the ultra-budget, 20.1-megapixel L32 is relatively Spartan in its features, it uses AA batteries for power. It might not sound like the most exciting feature, but it allows you to snag power wherever you can find a drugstore.
Availability for all these cameras has been set, and they're not far around the corner. The Coolpix P610, L840, S9900, S7000, S6900, AW130, and S33 will all be available March 2015—while the Coolpix S3700 and L32 are slated for release February 2015.