Cameras
Nikon Partners with Fashion Designer Zac Posen
Nikon Partners with Fashion Designer Zac Posen, Exclusive Limited Edition Zac Posen Coolpix Camera Accessory, New York Fashion Week
October 13, 2006 – Nikon Inc. announced today its partnership with New York-based fashion designer Zac Posen. The camera-couture match-up will be rung in with the launch of a free Exclusive Limited Edition Zac Posen Coolpix Camera Accessory for Coolpix owners.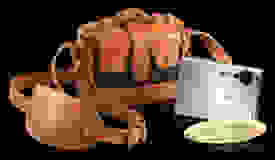 Inspired by Zac Posen's Fall 2006 fashion line, the Zac Posen Coolpix Camera Accessory is an Italian leather carrying case with three collar studs on the lid, reminiscent of vintage camera bags. The Nikon-Posen camera case was specially designed for the new Coolpix S7c and S9 cameras announced in August and unveiled at Photokina. The Zac Posen camera accessory, free for Coolpix owners with a one-year warranty, can be found on Nikon's website which requires the camera serial number.
The partnership with Posen follows a series of moves by Nikon, along with other manufacturers, to make its digital camera brand synonymous with high fashion. Six months ago, Nikon enlisted supermodel Kate Moss to model the Coolpix S6, sans clothes, in an April launch.
"As a style-focused brand, we are constantly looking for new ways to accommodate the image-savvy consumer," said Nikon senior communications manager Lisa Baxt in the Nikon press release today. "This partnership is based on our admiration of [Zac Posen's] creative talent, his love for Nikon and how his fashion line plays well with the stylish design of the Coolpix Style Series cameras," she said.
Zac Posen fashion line was exhibited last month at New York Fashion Week 2006; the show was sponsored by Olympus.
Other camera manufacturers have tapped into the designer trends. This week, Canon paired up with Coach in another launch for a specially-designed PowerShot camera case, the PowerShot SD900 Digital ELPH Coach Edition Gift Set, or as Canon called it in an October 10th press release, "Canon couture." Digital cameras are no longer simply recording high fashion, but are embodying it.
The Exclusive Limited Edition Zac Posen Coolpix Camera Accessory is available at http://stunningnikon.com.