Cameras
Nikon Shoots For the Stars With D810A and D750 Film Kit
Nikon's D810A and D750 filmmaker's kit captures all the stars.
Credit:
With the news of Nikon's biggest rival—Canon—announcing the two brand-new 50-megapixel EOS 5DS and EOS 5DS R at CP+, we might have expected Nikon to have a counter announcement of similar magnitude. Instead, Nikon set its sights on users shooting stars here on earth with the D750 Filmmakers Kit, and in space with the new D810A.
The D810A is a modified D810 that's re-tooled specifically for astrophotography. Nikon equipped the D810 in a way that gives photographers the ability to capture the nebulae in the night sky creating clearer celestial images.
The new D810A is a modified D810 that's specifically for astrophotography.
The D810A has the same 36.3 MP resolution and EXPEED 4 image processing engine as the standard D810, but also includes other new features designed for capturing space-dwelling subjects. One such feature is the infrared cut filter that has been adjusted resulting in greater sensitivity of the 656nm wavelength—making for better-looking red nebulae and coronae.
The camera also has a new "Long Exposure Manual Mode" that gives users the ability to set shutter speeds from 4 seconds to 15 minutes. Additionally, Nikon gave the D810a a boosted ISO range–boasting sensitivity as high as ISO 51,200. The final feature added to the D810A is its new electronic front curtain shutter, which minimizes vibrations to attain maximum sharpness when shooting subjects at very slow shutter speeds–specifically, stars.
Nikon does not recommended the D810A for general photography.
Because these features aren't ideal for general photography, Nikon does not recommended the D810A for day-to-day use. Masahiro Horie, Director of Marketing and Planning for Nikon said, "The Nikon D810A is engineered exclusively to meet the unique demands of professional and hobbyist astrophotographers."
Stargazers will be able to get their hands on the D810A in late May 2015, and pricing will be announced at a later date.
Next up is a kit designed for stars of the YouTube and independent film variety: The D750 Filmmaker's Kit. Designed to offer a starting point for filmmakers that are looking to get more serious gear, the kit contains a Nikon D750 DSLR and three Nikkor lenses that cover three of the most popular focal lengths. It includes copies of an AF-S Nikkor 35mm f/1.8G ED lens, an AF-S Nikkor 85mm f/1.8G lens, and an AF-S Nikkor 50mm f/1.8G lens. Theses lenses are already popular among video users due to their quiet focusing capabilities.If The D750 has become a rapidly used camera for filmmakers, it's thanks to its video-friendly tilt screen.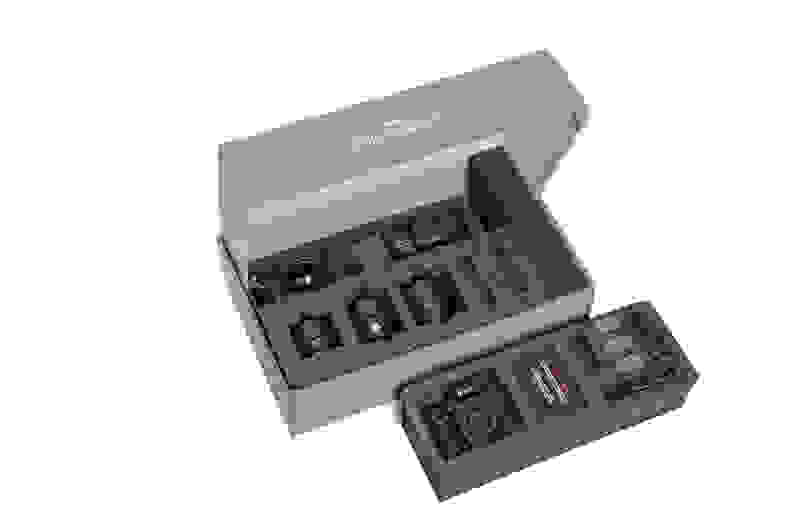 The kit also contains two additional EN-EL15 batteries, an ME-1 Stereo Microphone, one Atomos Ninja-2 External Recorder, and Tiffen 67mm and 58mm Variable Neutral Density Filters.
If you're a little nervous about porting all that delicate equipment around, the kit includes custom foam inserts, making transport much safer. This is something many amateur filmmakers take for granted—until something breaks, anyway.
Another important offering of the kit is its custom foam inserts, making transport much safer.
The kit is looking like a great deal for anyone switching to Nikon or to move into more serious video system. The Nikon D750 Filmmaker's Kit will be available in late February for $3,999.95.
Check back as we will be bringing more camera news from CP+ 2015 in Yokohama, Japan.
Related Video