Cameras
Nokia's Answer to Photos, the Dark, and Everything is 41 Megapixels
The Nokia 1020's 41-megapixel BSI image sensor sets a new bar for mobile photography.
Credit:
Announced today, the Lumia 1020 is Nokia's latest Windows phone, sporting a 4.5-inch screen, Snapdragon processor, and the real draw: a 41-megapixel backside-illuminated image sensor designed to deliver image quality trumping every other smartphone on the market.
While 41 megapixels seems like overkill for a smartphone, the individual pixels themselves aren't much smaller than you'd find in most of the competition. Instead Nokia simply opted for a much larger surface area, utilizing 1.1 micron pixels across a 1/1.5-inch sensor. The 1020 also features a unified Zeiss optical assembly with six lenses—one glass, five plastic—optical image stabilization, and a maximum aperture of f/2.2.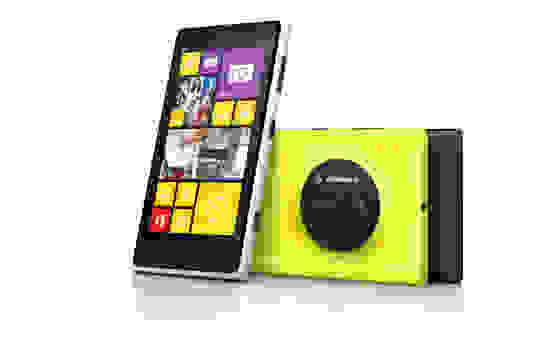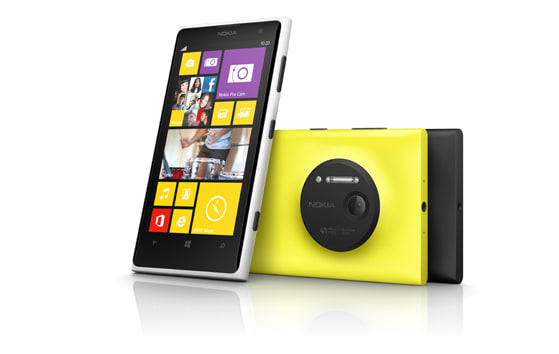 The use of so many small pixels on a moderately-sized image sensor is unique to Nokia. Most camera manufacturers utilize larger sensors to provide larger pixels, which generally improves low light performance while keeping dynamic range high. Nokia's gone in the other direction, relying on the benefits of incredibly high resolution to offset the downsides of using such small individual photosites. It's an interesting, technically sound strategy, one that also provides the 1020 with the ability to crop heavily while still keeping resolution relatively high—the basic principle behind all the "revolutionary" functionality Nokia discussed today.
This is Nokia's second-generation 41-megapixel sensor—a similar imager first debuted in its 808 Pureview phone—while also adopting the optical image stabilization seen in the Lumia 920, 925, and 928 models. The new 41-megapixel sensor features backside-illuminated construction, which opens up more surface area for light collection, likely improving low light image quality.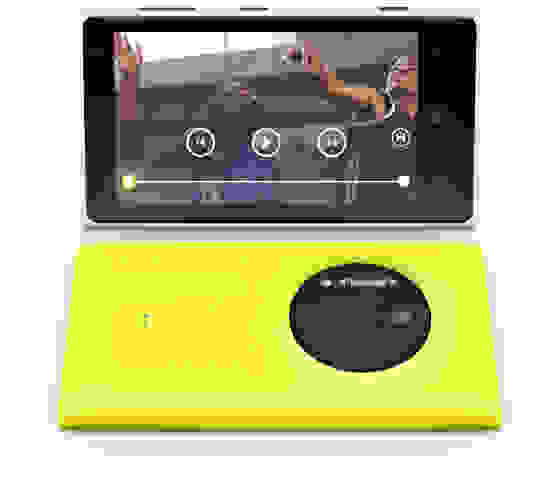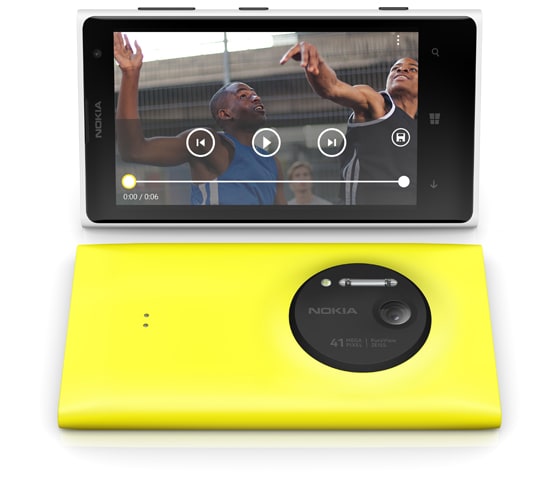 The Nokia event—called "Zoom Reinvented"—was heavily camera-focused, with the company touting the advantages of having five times more resolution than most of the competition. While it's unlikely you'd ever actually need all 41 megapixels of resolution for printing purposes, the massive amount of data collected by the sensor allows you to do things like crop, reduce noise, or make edits without sacrificing image quality.
This advantage is best seen in the device's "dual capture" mode, which records a full-resolution shot, but also downsamples it to a 5-megapixel image. The 1020 saves both versions, but the 5MP shot can be easily shared, stored online, or even used for printing within reason. By downsampling, the 1020 combines up to seven pixels from the original image to form one "super pixel" in the final shot. This is a basic form of noise reduction, as it averages out much of the noise from the full resolution shot without losing much detail.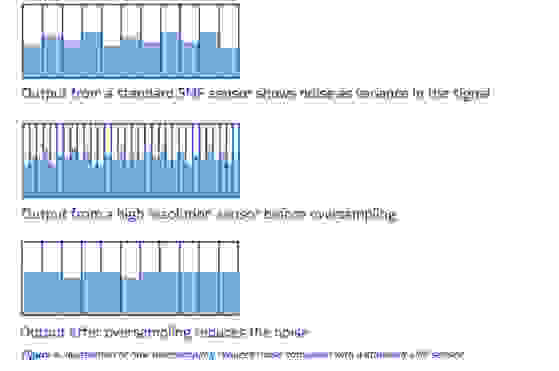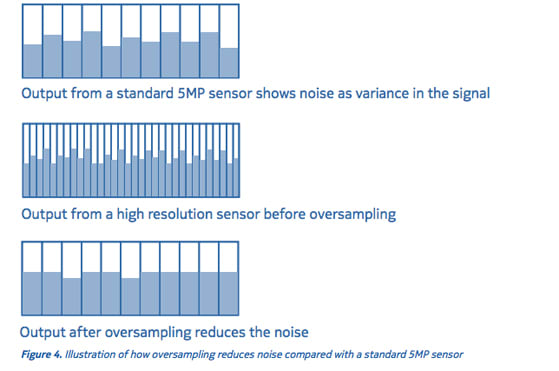 Nokia also showed off their new "Nokia Pro Camera" app, which has an interface that allows fine-grain controls over the camera in a way that most camera apps don't. The interface lets you adjust shutter speed, aperture, white balance, and exposure compensation quickly and easily, while the device itself has a two-stage camera button (like all Windows phones) for locking in focus and shooting.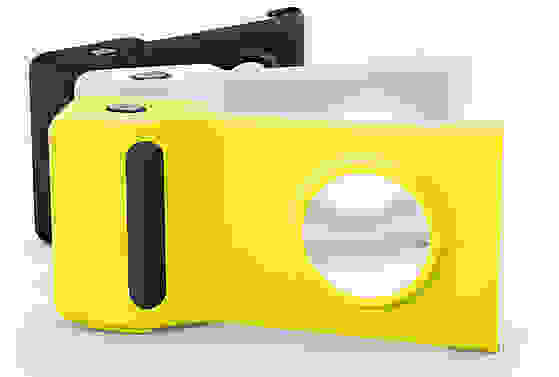 The Lumia 1020 is compatible with a variety of accessories to complement the new image sensor, including a $79.99 camera grip shell that adds on a moderate grip for improved handling. The camera grip shell also has a tripod mount and preserves the two-stage camera button control, turning the 1020 into a fully functional 41-megapixel point-and-shoot. Best of all, it has an integrated secondary battery, giving the 1020 a little extra juice on top of the camera functionality.
The Nokia Lumia 1020 is slated to land exclusively on AT&T in the U.S. on July 26th for $299.99 with a two-year contract. At launch it will be available in yellow, black, and white. To read more about the technical side of the 1020's new camera technology, check out Nokia's white paper on the subject.