Cameras
Nokia Lumia 920 Windows Phone Debuts with New PureView Camera
It isn't the same 41-megapixel monster that was found in the 808 PureView, so what gives?
Nokia just announced the Lumia 920, the company's new flagship handset designed to run on the Windows 8 mobile OS. It's probably a great phone destined for mediocre sales, but we only care about the camera tech. So: Yes, the Lumia 920 has a PureView camera built in, and no, it is not the same 41-megapixel marvel found in the 808 PureView handset. What gives?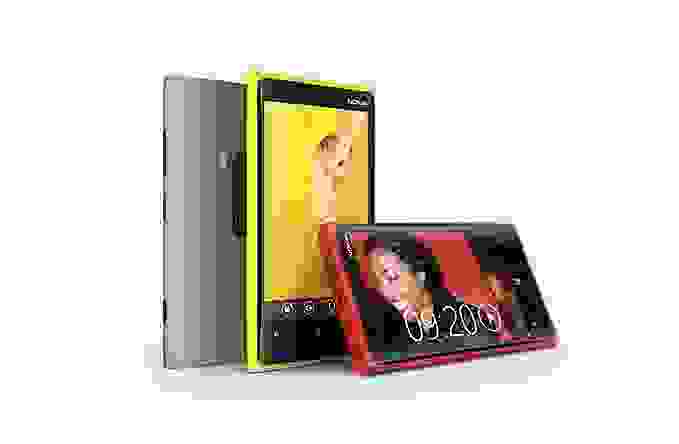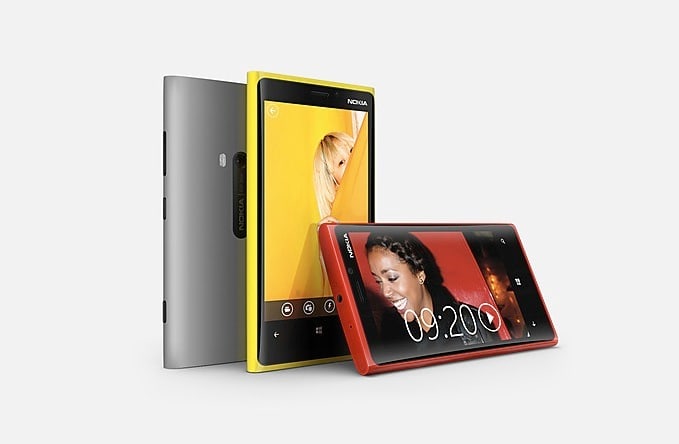 Why the 808 PureView Was Exciting
The absurd pixel count was the most sensational part of the story of the 808 PureView, but it was an impressive piece of tech on several levels. Its 1/1.2-inch CMOS sensor was massive by point-and-shoot standards, nearly matching the 1-inch chip in the phenomenal Sony RX100. Image quality was excellent.
But from a truly dorky perspective, the pixel-oversampling technique was perhaps the most promising feature. Rather than trying to cram a bulky optical zoom lens into a handset that's supposed to be super-thin, or succumbing to the cop-out of crappy digital zoom, the 808 leveraged its plentiful pixels for useful "PureView" framing techniques, with better results than simple cropping could accomplish.
What Does the Lumia 920 Do Differently?
Though its camera is a "PureView" model, it appears to be decidedly more, uh, mundane than its counterpart in the 808. With 8.7 megapixels on an as-yet-unspecified sensor size (we're guessing it's a CMOS), it'll probably be more like the camera on the iPhone 4S—in other words, a perfectly solid cell-phone camera.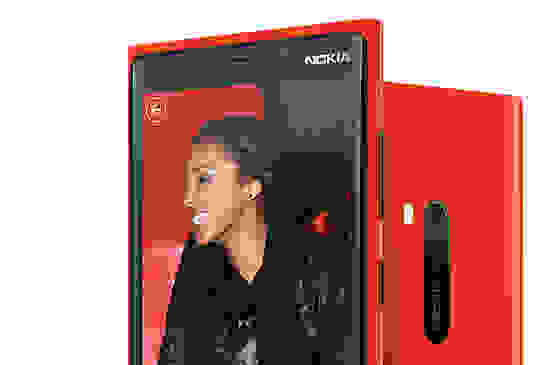 Nokia played up a new "floating lens" design in its announcement this morning, which is a fancy way of saying "optical image stabilization." Combined with the f/2 lens, it could keep indoor and low-light photos steady and crisp. It should also keep videos looking steadier than they would otherwise, and could maybe reduce the rolling shutter (jello) effect in some cases. But it isn't likely to smooth out footage if the operator is walking faster than a casual lope.
The company's designers also presented a fresh batch of interface and feature updates, including a handful of native photo apps (they seem to be called "lenses). The idea is that they'll cooperate better than a batch of disparate third-party apps could—all photos will go into a central camera roll, for instance.
So Why Did Nokia Wuss Out on the Camera?
Nokia desperately needs a hit (they don't make hardware for Android or iOS, the two dominant mobile operating systems), and a 41-megapixel camera isn't quite a mass-market feature (it probably cuts into the margins, too). If the 8-megapixel camera in the iPhone 4S is good enough to shoot the Olympics, the camera in the Lumia 920 could do just fine. Some very basic first impressions taken by Gizmodo suggest as much.