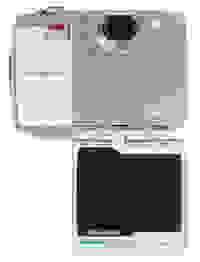 October 13, 2004 — Today, Olympus announced a hybrid digital music player and camera, the Olympus m:robe MR-500i, and the Olympus Total Imaging Solution, which includes three parts: a digital camera, 40 GB of hard drive and a printer. The three Total Imaging Solution parts are marketed together but will be sold separately for a grand total of $998.98. The Olympus Total Imaging Solution acts like a digital Polaroid. The device combines a 4-megapixel digital camera, home printer and hard drive disk. Olympus plans to add a DVD burner to the list in the future. The camera, the Olympus IR-500, has a 2.8x optical zoom and 19 pre-set scene modes, including a movie mode with image stabilization. It also has a 2.5-inch LCD monitor that rotates 360 degrees. The Olympus IR-500 digital camera has a suggested retail price of $499. The camera connects directly to the printer, similar to Kodak's EasyShare series. The P-S100 printer can create a borderless 5.8 x 3.9-inch print in about 85 seconds. The P-S100 printer will sell for $199.99, which is about the same price as comparable Kodak printers. The S-HD-100 hard drive can store 40 GB. The hard drive reads directly from the memory card and can transfer files to a computer via a USB cable. The Olympus S-HD-100 hard drive has a price tag of $299.99, which is fairly economic given the amount of memory it provides, but it doesn't have an LCD monitor for viewing photos like many other data storage units. **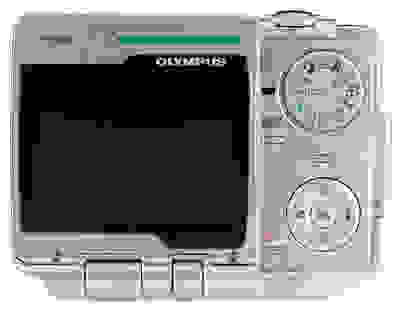 ** The Olympus m:robe MR-500i merges 20 gigabytes of music with a 1.22-megapixel camera in a 7.4-ounce frame. The device has a 3.7-inch color LCD screen with 640 x 480 resolution that is used to display the pictures and song information. The device is completely controlled by a touch screen other then its power button. When powered up, the m:robe displays three options: Photo, Music and Remix.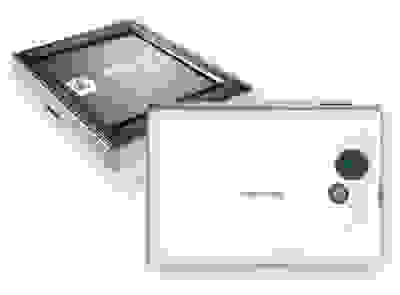 With the Photo selection, the user can tap anywhere on the touch-screen to snap shots. The Olympus m:robe MR-500i is PictBridge compatible, allowing pictures to be printed immediately. In the Music option, users can create mixes and listen to their 5,000 songs. Music can be uploaded in WMA or MP3 format and CD cover art can also be uploaded to enhance the display. The Remix selection creates slideshows from uploaded music and photo collections with different templates such as Flashback, Tiles or Birthday. Photos can be imported for use in the slideshow option. With the 4.3 x 2.89 x 0.83-inch m:robe, Olympus hopes to claim a spot in the growing digital hybrid industry.
"The MR-500i reinvents the photo album, altering it from something you leave on a coffee table to something you can take with you and share with others," said Keith Swiderski, Business Development Manager for Olympus Imaging America, Inc. The m:robe will hit coffee tables all over America for a price of $499.99 beginning in January 2005.