Cameras
Olympus Refreshes the OM-D E-M10: Meet the Mark II
This OM-D's got a brand new bag of tricks.
Credit: Olympus
When Olympus released the OM-D E-M5 Mark II earlier this year, the company introduced a slew of innovative features and tiny tweaks to an iconic camera. Now, Olympus has brought many of the E-M5 II's most innovative features to its lates entry-level OM-series camera, the OM-D E-M10 Mark II.
On paper, this camera bears a strong resemblance to its predecessor. It boasts a similar 16-megapixel CMOS sensor and a retro-themed body, but this time it's powered by the new TruePic VII processor. Additionally, Olympus has imbued the new E-M10 with an improved 5-axis image stabilization, claiming it's good for a full four stops of correction.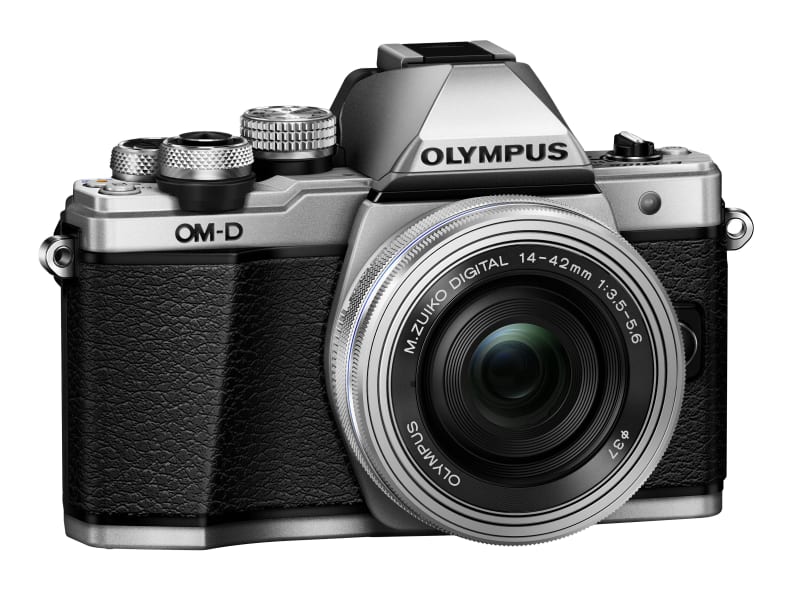 On the outside, not much is different beyond a few slightly raised knobs. However, there are a few features you can't see designed to make shooting with the 2.36m-dot electronic viewfinder (0.62x magnification) easier. For example, the new "simulated optical viewfinder" feature expands the dynamic range of the display to assist composition of shots, provide better detail, and make sure you nail focus every time.
To make autofocus even easier, you can use your finger on the rear touchscreen to move the autofocus point while you use the viewfinder. Alternatively, you can always use the live view and touch-to-autofocus features when the viewfinder isn't ideal. Once you start shooting the E-M10 II fires off bursts of up to 8.5 frames per second.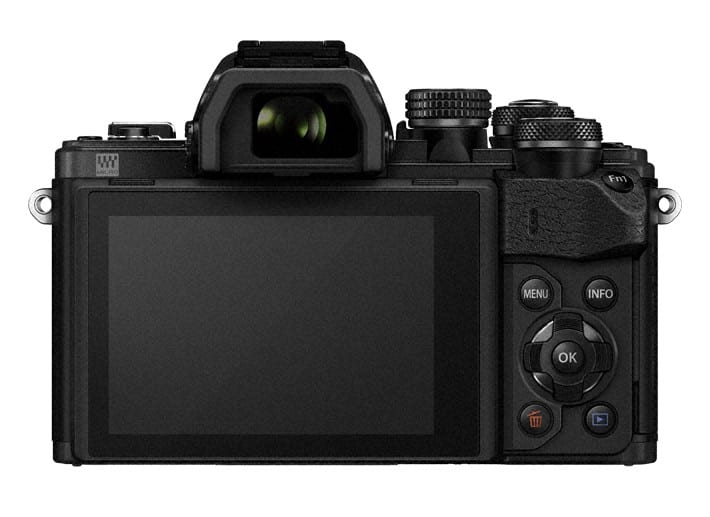 Unlike the previous iteration of the E-M10, this version comes with several advanced processing features. For example, it has built-in focus stacking for macro photographers, and even offers exposure stacking via the "live composite" mode. On top of all that, you can also create timelapse video clips at 4K resolution, even though the camera does not support 4K video natively.
If you want to pick up an E-M10 for yourself, this camera will hit shelves in North America next month for $649.99 body only, or $799.99 with a 14-42mm kit lens.
Related Video