Cameras
Olympus Refreshes Travel-Zoom Lineup with Three New Models
The SH-50MR, SZ-16, and SZ-15 are the latest travel zooms in Olympus's extensive compact camera portfolio. Each offers a 24x optical zoom, but beyond that the details differ.
In addition to its updated series of tough cameras, Olympus has unveiled three compact travel-zoom models at CES 2013. These cameras thoroughly cover the mid-range of the consumer compact price spectrum, starting at $299 and going down to $199. Each features a 24x optical zoom, but beyond that unifying specification they differ considerably.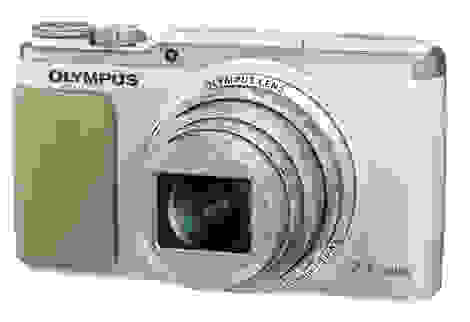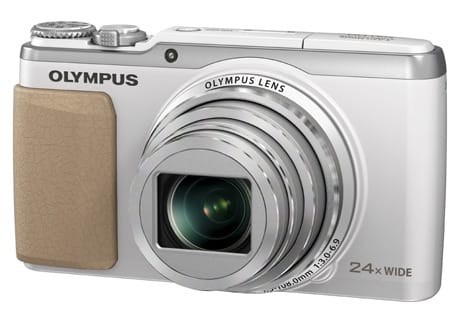 First up is the SH-50MR (specs), a beast of an entry-level camera offering a 16-megapixel backside-illuminated CMOS sensor, the aforementioned 24x optical zoom, and full HD 1080p video recording. What else is in that grab bag of features? A touchscreen interface, the latest TruePic VI image processor, and the company's Hybrid Multi Motion Movie Image Stabilization—a big jumble of industry jargon that essentially means your HD videos should look less shaky.
Also announced today were the SZ-16 (specs) and SZ-15 (specs) travel zoom models. Despite having "only" a 14-megapixel CMOS sensor, the SZ-16 is the better-equipped camera, benefitting from the TruePic VI image processor for full-HD 1080p video. The 24x zoom covers an extremely useful range equivalent to 25-600mm in 35mm film terms, and movie enthusiasts will benefit from the movie image stabilization feature, too. Other highlights include a handheld starlight shooting mode, HDR backlight adjustment, and quick sequential shooting speeds.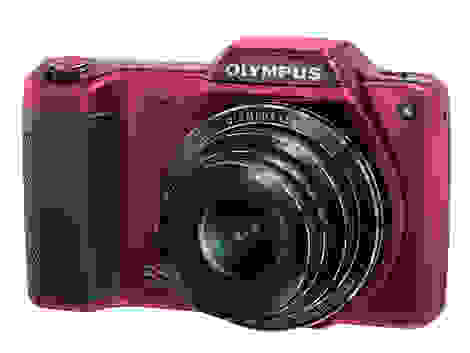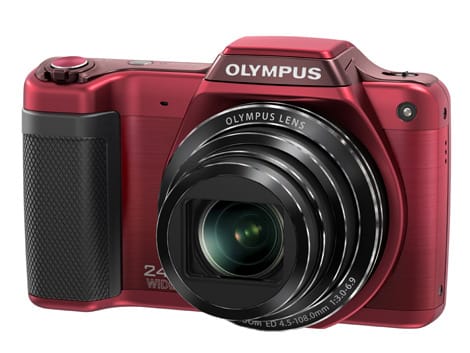 The SZ-15 has a slightly higher-resolution 16-megapixel CMOS sensor and the same lens, but otherwise it's a slight step down from the SZ-16. What do you give up for the lower price? Well, you don't get 1080p video, video image stabilization, or the latest TruePic processor (the SZ-15 is left with the older TruePic III+). Still, there's plenty here for a rookie photographer to love, including fun art filters and a "beauty mode" for the overly self-conscious.
Availability is as-yet unknown for these models, but pricing is as follows: $299.99 for the SH-50MR, $229.99 for the SZ-16, and $199.99 for the bottom-rung SZ-15. The first two are available in either black or white, while the SZ-15 can also be had in red.