Cameras
Olympus TG-1 toughcam takes waterproof cameras to new depths
The Olympus TG-1 takes the waterproof, shockproof, freezeproof model of past toughcams and slaps an f/2.0 lens and OLED screen on top of that. Read on for the full breakdown on Olympus' latest durable compact camera.
The Olympus Tough brand of waterproof, shockproof, freezeproof compact cameras hasn't exactly been rich with innovation in the past two years. The new TG-1 iHS toughcam seeks to change that, tacking a bright f/2.0 lens, lens accessory system, and full 30fps continuous shooting onto the -proof-heavy spec sheet.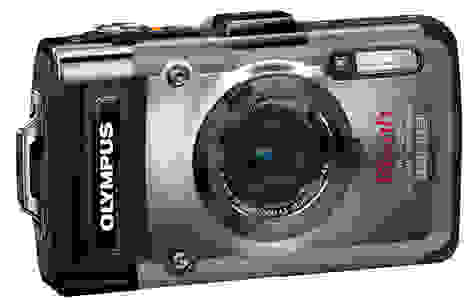 Outwardly, there isn't much that separates the TG-1 iHS from other cameras in Olympus' tough lineup. It's got an angular rubber grip, two-tone metallic body, and host of metallic keys on the top and back of the camera. The f/2.0 lens may appeal to more advanced photographers, but its design doesn't seem to be courting anyone besides those who would've already been looking for a camera like the TG-1.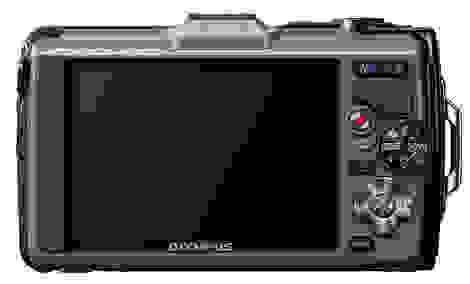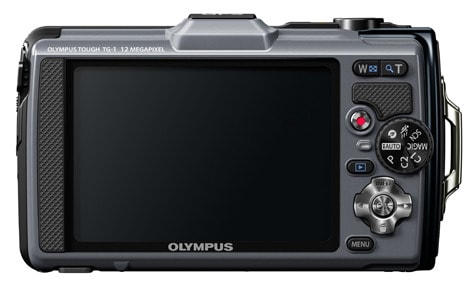 In addition to the lens, the TG-1 also features a set of abilities that go beyond the spelunking crowd, with a 4x optical zoom, 12-megapixel CMOS sensor, 3-inch 610k-dot OLED screen, reportedly quick AF, full HD video capability, and the aforementioned 30fps continuous shooting speed.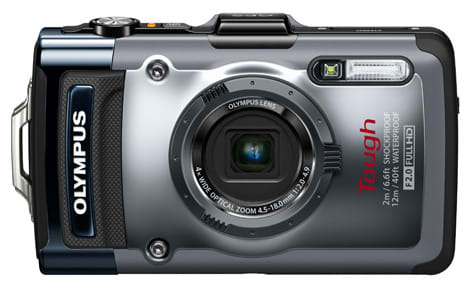 That doesn't mean the TG-1 iHS is ignoring its roots, however, with the the ability to take a bit of a pounding, according to Olympus' own specs. The TG-1 is rated to survive a 2 meter drop, temperatures down to 14 degrees Fahrenheit, 220 pounds of crushing pressure, and dives of up to 40 feet. In addition, it packs an electronic compass along with its built-in GPS.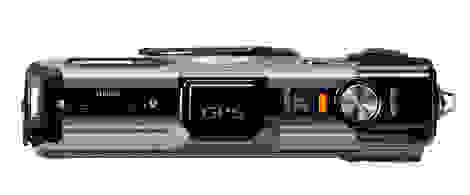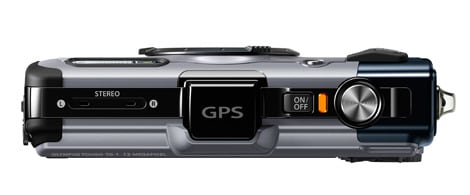 Again, most of this isn't new territory for tough cameras, though the increase in diving ability is more scuba than snorkel. With a lens as bright as f/2.0, though, the lack of light at that depth shouldn't be as big of a problem.
One really nice touch, though, is the TG-1's ability to utilize standard threaded accessories, such as Olympus-brand waterproof wide-angle and teleconverters. It's not a totally open system, but a threaded mount should allow people to get creative if they desire.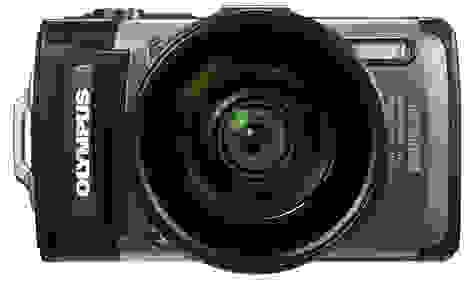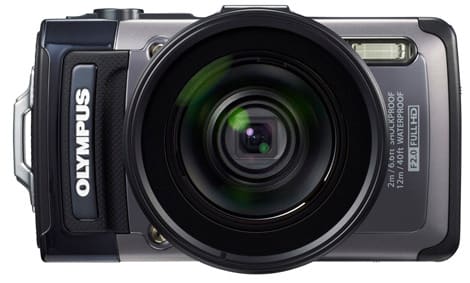 The Olympus TG-1 is slated to ship this June, for an estimated retail price of $399.99. For more on the Olympus TG-1 iHS, you can visit Olympus' press website, by going here.