Cameras
Olympus Unveils Three New Toughcams
Olympus has unveiled three new toughcams on the day before CES, including a successor to the best waterproof camera of 2012.
Olympus has introduced three new ruggedized cameras as part of the company's pre-CES 2013 announcements, including a successor to the popular TG-1—our pick for Best Waterproof Camera in 2012.
The TG-2 (specs) replaces the TG-1 as Olympus' top toughcam, and will be sold in two variations of a red and black color scheme. The new model will be a little bit more durable than the TG-1: waterproof depth has been extended down to 50 feet (from 40), and the camera will remain shockproof from a 6.6 foot drop, as well as coldproof to -10°C.
The TG-2's CMOS sensor will pack 12 megapixels, and the F2.0 lens is capable of 25mm wide angle shooting. Other key additions to the TG-2 include an extended lineup of lens adapters and accessories (highlighted by a macro LED adapter), as well as a new in-camera super macro zoom, which (according to Olympus's PR folks) is capable of achieving near-microscopic levels of detail. Both in-camera GPS and electronic compass are included. Suggested retail price will be $379.99.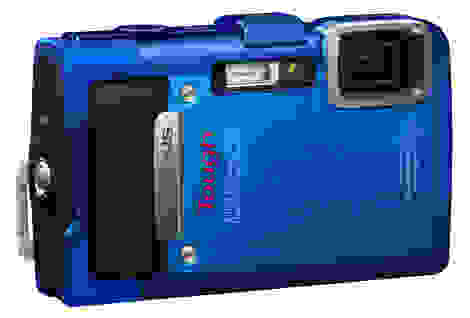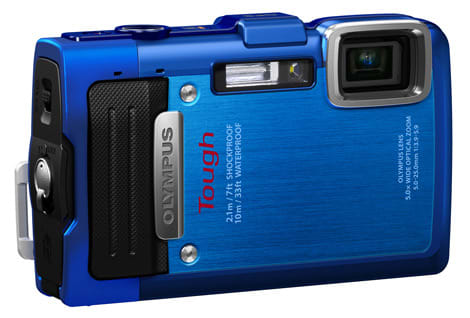 Olympus will also replace their TG-820 with the TG-830 (specs). This 16-megapixel CMOS–equipped camera features a 5x optical zoom and is waterproof down to a still-impressive 33 feet. Like the TG-2, the TG-830 will also be freezeproof, crushproof, dustproof, and shockproof from a 6.6 foot drop. In-camera GPS and an electronic compass have been added this year, along with the ability to record stills while shooting video. New software features have also been added to assist with low-light shooting scenarios. The TG-830 will retail for $279.99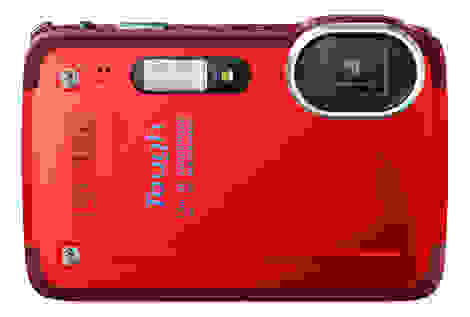 The final Olympus toughcam announced today is the TG-630 ("specs" (specs). This will be a "lifeproof" model intended to resist the beatings of everyday use, but still equipped with strong durability features like waterproofing down to 33 feet, shockproofing from a 6.6 foot drop, plus freeze- and dustproofing. Hardware upgrades this year include a metallic front panel and a new autofocus illuminator lamp. This entry-level toughcam is aggressively priced at $199.99, but retains a 12-megapixel CMOS sensor and 5x zoom lens.