update to the GH1 which was launched in 2009. The new camera uses a 0.68 by 0.51 inch (17.3mm by 13mm) MOS sensor with around 18 megapixels. About 16.2 megapixels of these are used for imaging, resulting in 4608x3456 maximum resolution images. The sensor also includes a supersonic wave system that removes dust from the sensor when the camera is turned on.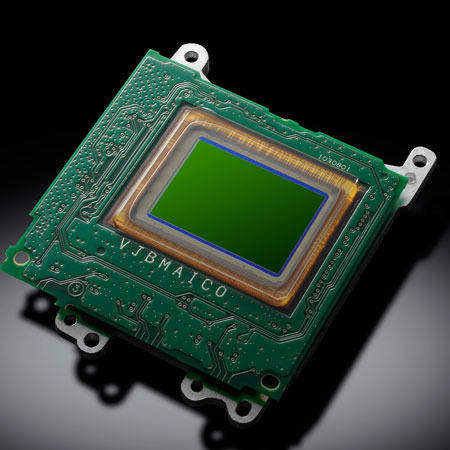 On the back of the camera is a 3-inch LCD screen that has a 460k pixel resolution. That's somewhat less than many similar cameras (the Sony SLT-A55 offers a 921k pixel resolution screen of the same size), but should be enough to get a decent view of the images.This screen flips out to the left of the camera body and rotates around, so it can be used for shooting self portraits or for shooting from above and below. An electronic viewfinder is also offered, which shows the same image as the screen. Because the GH2 has no mirror, there is no optical viewfinder.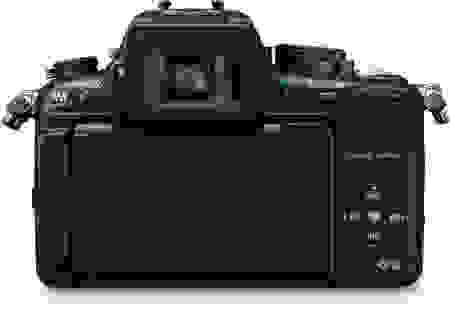 It uses a 23-point auto focus system, with 23 focus points arranged around the center of the frame. We found that some previous Micro Four Thirds cameras had slightly slow auto focus, but Panasonic claims that this camera will focus quicker than these models.
The GH2 also captures Full HD video at a resolution of 1920 by 1440 pixels, increased from the 720p of the GH1. Although the sensor itself captures 60 full progressive frames a second, the camera can only save video at 60 interlaced frames a second (60i), or at the 24 progressive fps speed (24p) favored by movie makers. The maximum bitrate is 24mbps at 24p, and 17mpbs at the 60i video speeds. This video is saved as AVCHD files, which can be displayed and edited in a number of programs, such as iMovie. The length of recorded videos is limited only by the capacity of the memory card.
The G2 can store images and video on SD, SDHC or the latest generation of SDXC memory cards, which can hold up to 2TB of data. The largest SDXC cards currently available are 32GB. The camera body weight around 13.8 oz/392 g without a lens, and about 21.48 oz/ 609g with the 14-42mm kit lens. It measures about 4.88 inches wide by 3.53 tall and 2.98 inches deep.
The DSC-GH2 will be available in December for $899.95 for the body alone. It will also be available as a kit, with a 14-32mm zoom for $999.95 or $149.95 for a kit with a 14-140mm zoom.