Cameras
Panasonic debuts ZS20 and ZS15 travel zooms, TS4 and TS20 tough cams
A handful of new Lumix compacts to round out the 2012 lineup, including a some travel zooms with some good-looking sensors, and a budget-friendly tough cam with broad appeal.
Panasonic unveiled a handful of new Lumix point-and-shoots today, rounding out their 2012 lineup with a few travel zooms and a few tough cams.
The headliner here is the ZS20, a premium travel zoom. It offers up a hefty 20x zoom range (24-480mm equivalent) with a new nano-coating to reduce flare and ghosting in images, as well as a redesigned 14.1-megapixel MOS sensor. For those keeping track, this is not the same sensor that was used in last year's ZS10, and Panasonic claims that this updated chip produces half the noise of its predecessor.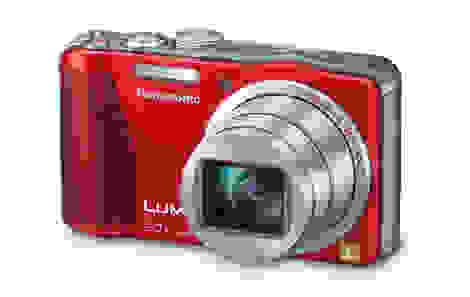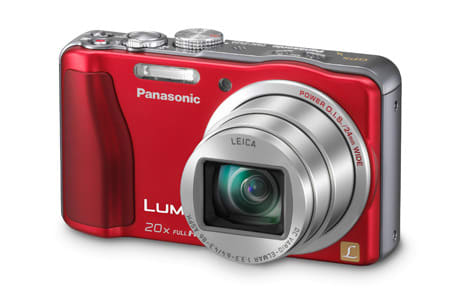 Other high-end features include on-board GPS, 1080/60p video, and 10fps burst shooting. It will be available in March for $349.99 in black, red, white, and silver. We got an early look at the ZS20 a few weeks ago at CES 2012 and put together a First Impressions review for your reading pleasure.
Also announced was the ZS15 travel zoom. It's similar to last year's ZS8 model, sporting a 16x zoom lens and a body nearly identical to its predecessor. The big update here is the 12.1-megapixel MOS sensor—the very same one used in the FZ150 superzoom, according to Panasonic. That camera performed exceptionally well in our image quality tests last year, so we expect very good things from the ZS15. It will be available in March for $279.99
Moving on to hardier fare, the TS4 replaces last year's TS3 tough cam. It's largely the same as its predecessor, with the same toughness ratings (waterproof to 40 feet, shockproof to 6.6 feet, dustproof and freezeproof to 14 degrees), as well as a similar—possibly the same—lens and sensor combo. The main upgrade here is a more developed GPS system, including a compass, altimeter, and barometer for the adventurous types.
The TS3 did pretty well in our tests last year, at least by tough-cam standards. Hopefully Panasonic was able to tweak a few details without messing with it too much. The TS4 will be available in mid-March for $399.99 in orange, blue, black, and silver.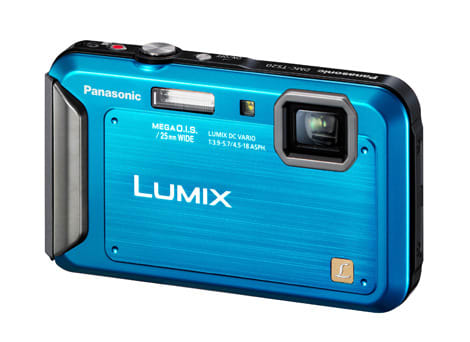 And finally, there's the TS20. The toughness ratings aren't as impressive—waterproof to 16 feet and shockproof to 5 feet, while still dustproof and freezeproof to 14 degree—but it's also just $179.99. It's one of the most affordable cameras on the market with durability ratings like that, and it's still small enough to fit into a pants pocket. Check out our First Impressions review here.
The TS20 will be available in late February in orange, blue, black, and red models.
{:{PhotoGallery article.attachments}:}