Cameras
Panasonic Goes Big With 60x Optical DMC-FZ70 Superzoom
Panasonic's latest camera combines fast AF, a new 16MP sensor, and RAW shooting with unprecedented zoom.

Credit:
Panasonic announced its latest superzoom today, the 60x optical zoom DMC-FZ70. The FZ70, which has an astonishing 35mm equivalent zoom range of 200-1200, will replace the DMC-FZ60, joining the DMC-FZ200 atop Panasonic's lineup.
The FZ70, like other superzooms in the line, takes on a very DSLR-esque shape, with a large pronounced grip, optical image stabilization, full 1080/60i video recording in both AVCHD and MP4 formats, and a new 1/2.3-inch 16.1-megapixel CMOS image sensor.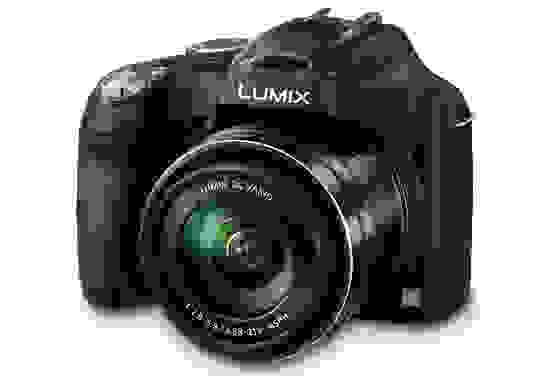 The 60x zoom lens has a maximum aperture range of f/2.8-5.9, with 14 elements in 12 groups, including 6 aspherical lenses and 3 extra-low dispersion lenses. The reach of the lens will certainly be the headline feature, but don't forget the 20mm equivalent wide angle, which will give users great versatility for landscape shots.
Panasonic is positioning the FZ70 for both beginners and advanced shooters, with full manual modes, intelligent Auto modes, and 15 different creative effects included. The camera can also capture RAW images, for those who want to really take full control over image quality.
We had a chance to spend some hands-on time with a pre-production FZ70 and came away impressed with the camera's capabilities. The combination of extreme telephoto and an expansive wide angle is fun and dynamic, as is the camera's ability to capture full resolution shots at nine frames per second (with quick autofocus when light is plentiful).
In real world usage, we were able to easily zoom in on people about a block and a half away, with enough resolution to read the text on their shirt. By layering on digital zoom (at the expense of image quality) we were even able to resolve the tiny pixel array on a large television screen from about 10 feet away.
While these tests are hardly scientific, we'll be sure to put the DMC-FZ70 through the full ringer of lab tests when we get a production model in for a full review.
The DMC-FZ70 is slated to debut in early September, with a competitive MSRP of $399.99. For more on Panasonic's latest superzoom, you can head on over to Panasonic's press room.
If you already have your heart set on picking up one of these 60x zoom monsters, you can actually pre-order it now over at B&H.