Cameras
Panasonic Unveils New High-End Cameras Including G5 Mirrorless, LX7 Compact, FZ200 Superzoom
Three enthusiast-favorite models get upgrades, plus a WiFi-equipped P&S and two cheap superzooms.
Panasonic unveiled six new Lumix digital cameras today, including updates to a handful of their high-end, enthusiast-friendly models.
The biggest announcement of the bunch is the G5 mirrorless compact system camera. It's an interchangeable-lens camera with an eye-level viewfinder and plenty of hands-on control, but is considerably smaller and lighter than a traditional DSLR.
Replacing last year's G3, most of the G5's upgrades seem pretty conservative, but there's always something to be said for refining a winning formula. Read our hands-on preview of the G5 here.
Manufacturers keep pushing high-end compacts into more impressive territory, and the Panasonic LX7 is right there in the thick of it. The body is small enough for a pants pocket, the level of control rivals any interchangeable-lens model, and the f/1.4-2.3 lens is as bright as it gets.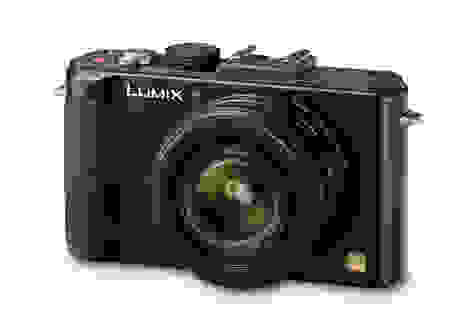 The announcement is tempered a bit by the presence of the new Sony RX100, which crams a notably larger image sensor (for notably better image quality) into an equally compact body (give or take a few millimeters). But the LX7's spec sheet is nothing to scoff at. Read our hands-on preview of the LX7 here.
Zoom ranges keep extending in the superzoom category, which is why the FZ200 feels like a bit of a curveball. Most of the vital specs are borrowed from last year's excellent FZ150, including the 24x zoom, which seems modest by today's standards. But the lens remains at a constant f/2.8 aperture.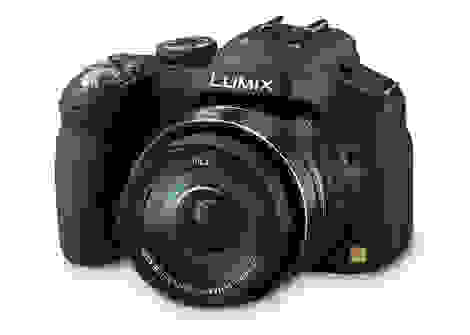 In a nutshell, it should be much easier to take zoomed-in shots indoors with the FZ200 than with just about any other superzoom. Read our hands-on preview of the FZ200 here..
Two other lower-end superzooms were also announced. The FZ60 is a stripped-down version of the FZ200; the zoom is still an impressive 24x, though the aperture tapers off throughout the zoom range. The sensor is different (though still MOS-type), the LCD is fixed rather than articulating, and there's no hot shoe, among other small differences.
Holding up the budget end of the zoom range, the LZ20 features a 21x zoom and a CCD sensor. It sounds decidedly like a last-generation product, so we expect it to be pretty cheap.
Finally, Panasonic is jumping on the wireless bandwagon with the SZ5. Quite simply, it's the SZ1 compact with a WiFi antenna built in. The hope is that by packaging the convenience of wireless with camera-exclusive features like long zooms or waterproof bodies, consumers will find a reason to keep buying point-and-shoots. But because Panasonic put WiFi into such a boring camera, they've pretty much guaranteed that nobody will care.
And on the lens front, a new 45-150mm, f/4-5.6 zoom lens for the Micro Four Thirds mount was also announced.
As usual with Panasonic, pricing and availability are forthcoming, but their second-half models usually hit shelves in late summer or early fall.
Head to Panasonic.com for press releases, spec sheets, and more info on all of these products.
{:{PhotoGallery article.attachments}:}