Cameras
Panasonic's Ultimate Camera Phone Heads to the U.S.
The Lumix CM1's 1-inch sensor will wow Americans in 2015.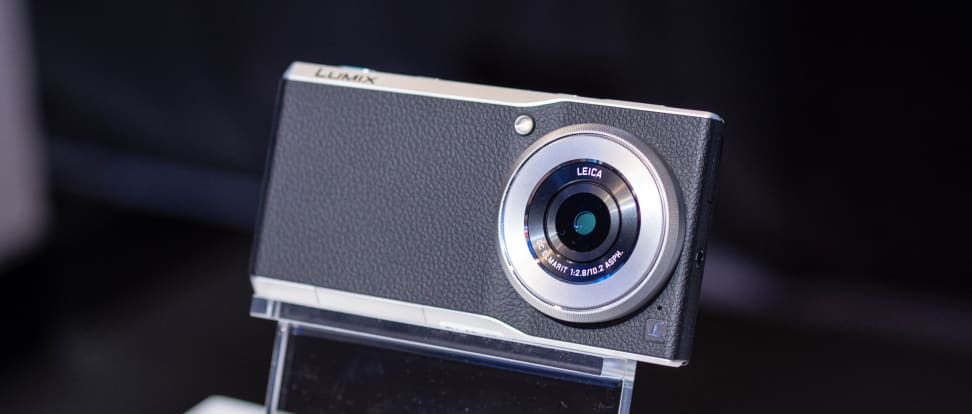 Credit: Reviewed.com / Kyle Looney
At Photokina 2014 last September, Panasonic threw the camera and mobile world a curveball by unveiling the Lumix CM1, an Android smartphone with a 1-inch sensor.
Now, at CES 2015, we've just gotten word that the CM1 will be making its U.S. debut later this year. Though details on price and availability remain scarce, it sounds like it'll be available directly from Panasonic rather than through any specific wireless carriers.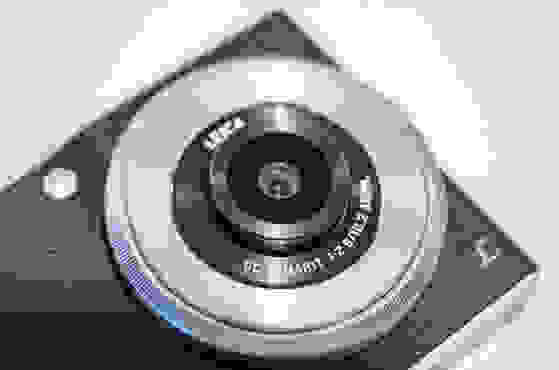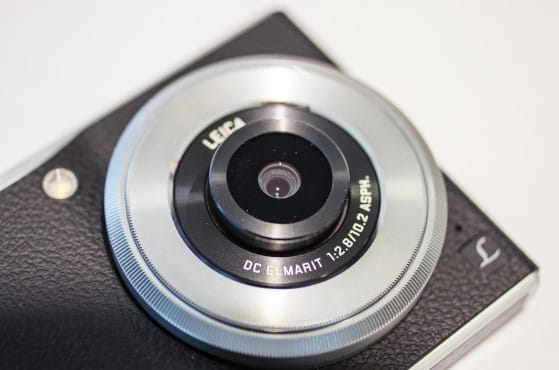 We went hands-on with the Lumix CM1 when it made its European debut, and found it to be a spectacular little camera that could work as a fine crossover device for photographers on the go.
Sporting a 20-megapixel, 1-inch sensor and a Leica-branded 28mm f/2.8 lens, the CM1 has a massive leg up on other photo-focused smartphones. Though the protruding lens does add some girth to the phone, it's significantly slimmer than similar devices like Samsung's Galaxy K Zoom.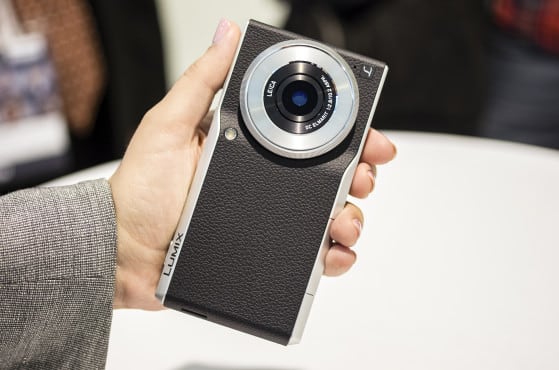 On the outside, the CM1 has a two-tone aesthetic, with a metal frame wrapped in black leatherette. It's complemented by a 4.7-inch touchscreen, making for a phone that's easily pocketable and comfortable to use one-handed.
Inside, the CM1 also features a Qualcomm processor, Android 4.4 KitKat, LTE connectivity, 2GB of RAM, and 16GB of built-in storage (thankfully, expandable via microSDXC cards). It's unclear if there will be any hardware updates between now and when the CM1's stateside release.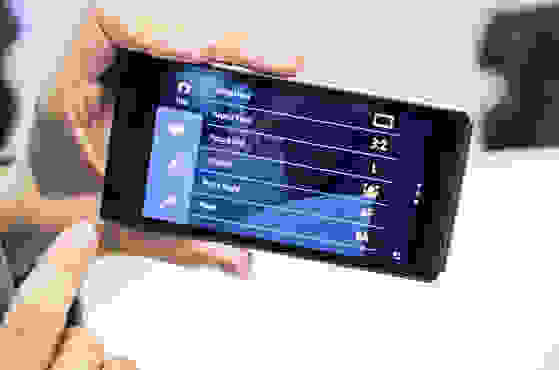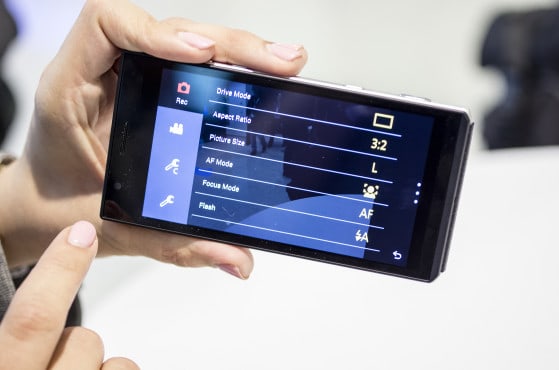 Those specs don't quite put it on par with the top smartphones on the market, but in our experience it's more than enough to power the CM1 through day-to-day tasks while running the native camera application.
U.S. pricing is still unknown, but with the CM1 costing upwards of €900 in Europe, it probably won't be cheap. We'll update this as we learn more about the CM1's pending US debut, but in the meantime you can read our full first impressions review.