Cameras
Pentax K-30 brings weather sealing to midrange DSLRs
The weather-sealed Pentax K-30 finally made its debut yesterday. With weather sealing at a sub-$1000 price point, it begs the question: why aren't all DSLRs built like that?

The Pentax K-30, announced yesterday after the usual batch of press leaks around the Internet, has one feature that sets it apart from just about every camera in its class: full weather sealing.
Now, we're sure you're familiar with the cascade of "toughcam" point-and-shoots that feature fixed lenses, small sensors, and the ability to be dropped, kicked, frozen, submerged, and abused just about anywhere within reason. On the high end, however, professional cameras have also always been built to survive tough conditions: deserts, war zones, tundras; you name it and a professional will probably have to take pictures there.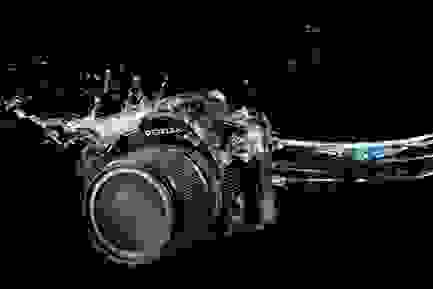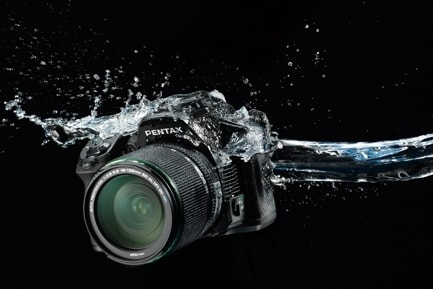 This is what makes the K-30 so interesting, as the idea of a fully weather-sealed mid-range DSLR has seemed to have escaped the market to this point. Only the Pentax K-5, which has 77 weather seals to the K-30's 81, has come close, but it's out of the reach of many entry-level shoppers at $1249 with a kit lens.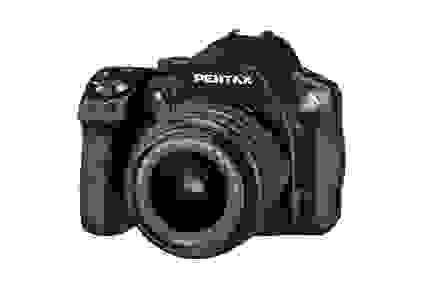 The $899 K-30 is fully water-resistant, able to be used in snowy, wet, conditions while also keeping out moisture, dust, and surviving cold temperatures down to 14 degrees Fahrenheit. You can't submerge the camera, but you can come pretty close and still come out shooting on the other side.
If you've ever taken your camera to the beach only to return with a brick that will only flash "lens error" at you, the K-30 is designed for you. The truth is, all DSLRs should be weather sealed, keeping out the destructive forces of dust and moisture. You wouldn't tolerate your car leaking water, you really shouldn't have to worry about your high-priced DSLR.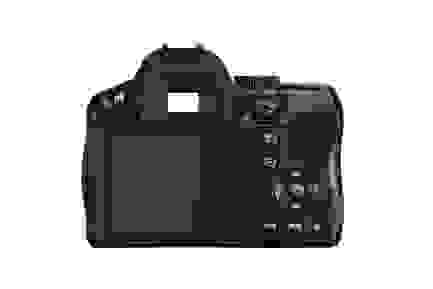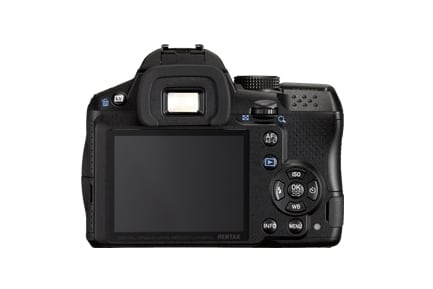 The K-30 borrows more than just a weather-resistant design from the K-5, though, as they reportedly share the same image sensor and both have an 11-point (9 cross-type) AF system. We tested the K-5 last spring, and have loved shooting with it. If the K-30 matches or exceeds that level of performance, then we wouldn't be surprised to see the camera alongside bodies like the Nikon D5100.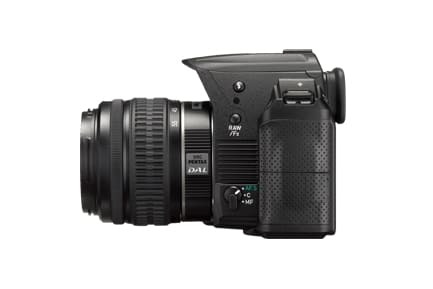 The K-30 is aggressively styled, with a large plush grip that should be easy to grip even when wet. Of note though is the use of a reinforced polycarbonate body (as opposed to more durable magnesium alloy) over a stainless steel chassis. That should put it a bit behind the K-5 in terms of the physical abuse it can take, but Pentax's official specs put it at just 22.9 ounces with card and battery.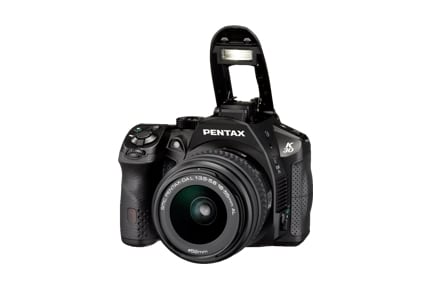 In addition, the K-30 comes fully loaded with a 3-inch LCD (921k-dot resolution), a 100% coverage pentaprism viewfinder, in-body image stabilization, a 100-25600 ISO range, and 6fps continuous shooting at full resolution.
Those specs put the K-30 in some serious company, with the ability to keep shooting in conditions where Nikon and Canon users will have to head for dry ground.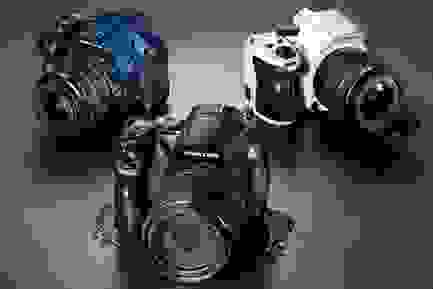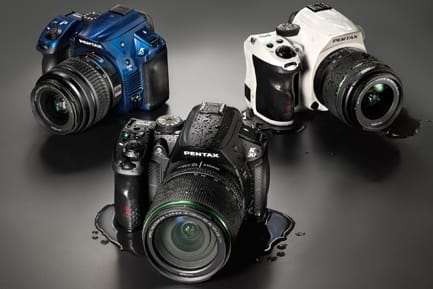 The Pentax K-30 is expected to ship in June in white, blue, and black styles for $899 with the 18-55mm f/3.5-5.6 kit lens, or $849 body-only. For more on the K-30, please visit Pentax's product website by going here.