Cameras
Pentax Unveils K-S1 With Funky New Control Scheme
Ricoh's latest DSLR hopes to light up Pentaxian hearts with a radical new control scheme.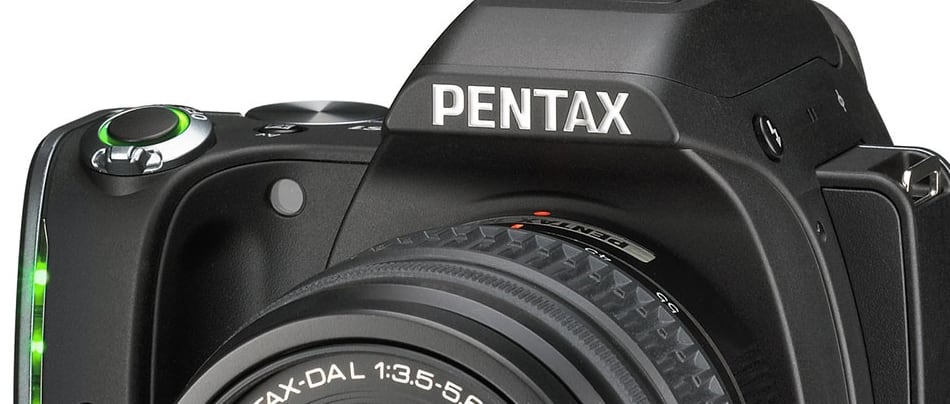 Credit:
Pentax announced a brand-new DSLR today, unveiling the mid-range K-S1 ahead of Photokina 2014. The attention-grabbing new design includes a light-up grip as well as a flat, backlit rear control panel that's a marked departure from the physical control schemes of past Pentax DSLRs.
First, the basics: the K-S1 has a new 20-megapixel APS-C sensor, good for a max ISO sensitivity of 51,200. The K-S1 also includes a 100% coverage pentaprism viewfinder, in-body shake reduction (with AA filter simulation), continuous shooting speeds of up to 5.4 frames per second, and a maximum shutter speed of 1/6000th of a second.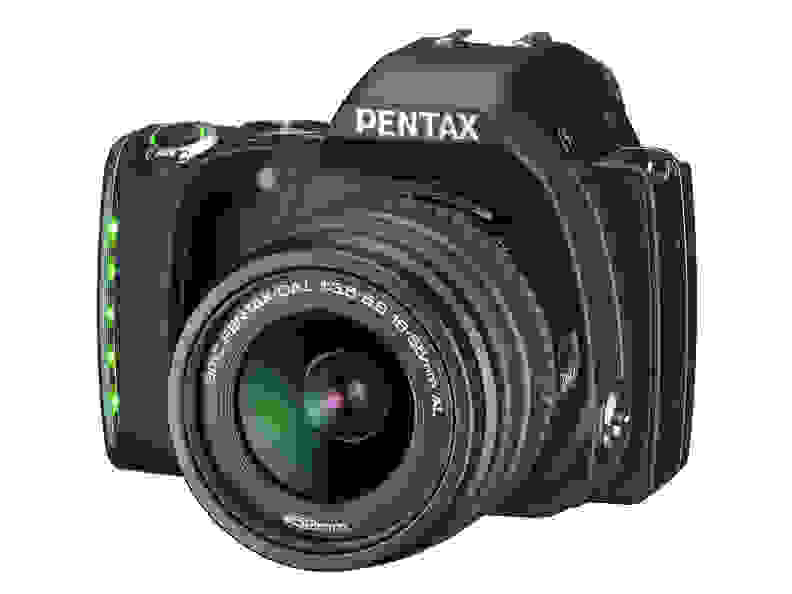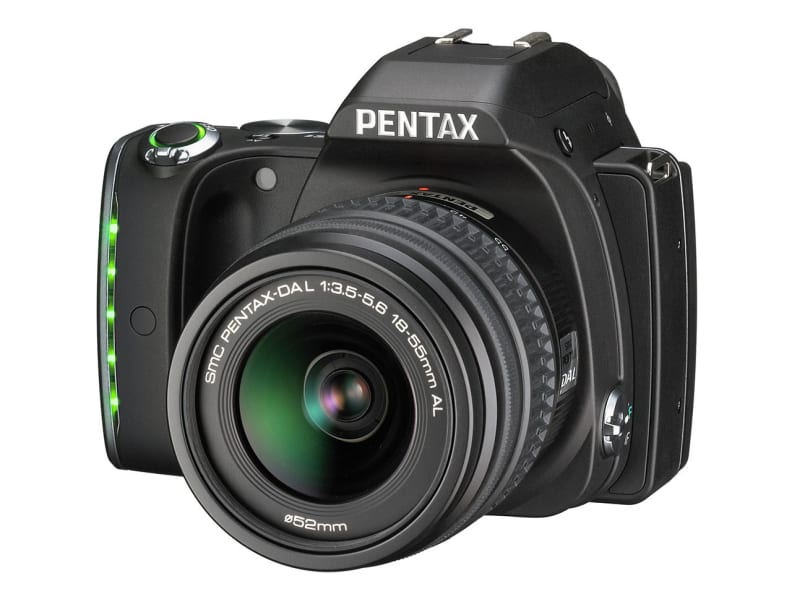 Around back you'll find a 3-inch, 920k-dot LCD, as well as the new backlit LED selection panel. This panel replaces the rear control dial found on many cameras, offering direct touch control of key shooting features. The center of the panel has a glowing "Okay" button, surrounded by controls for ISO, drive, flash, and white balance.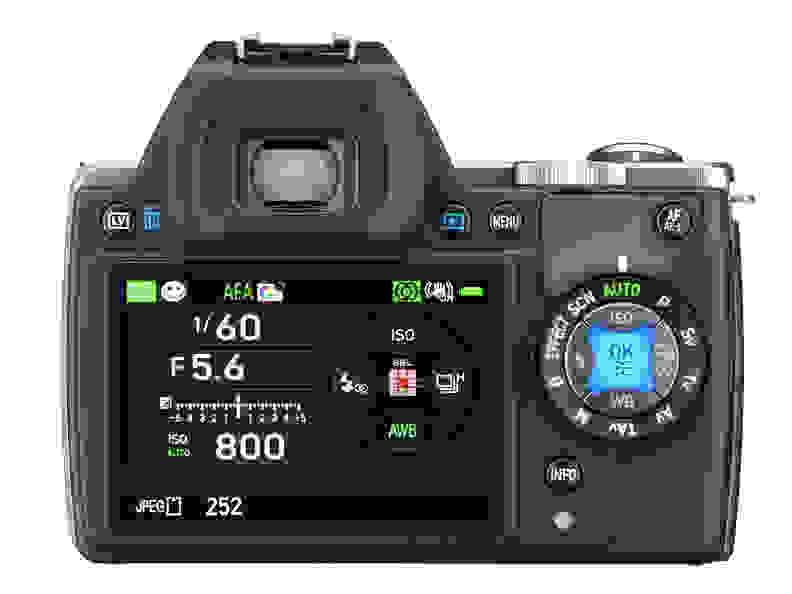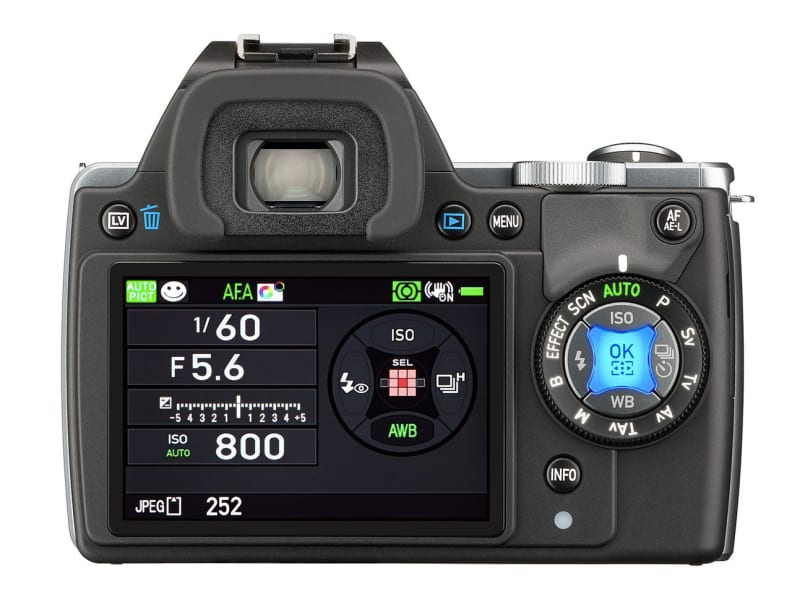 Encircling that is the mode dial, which has a lever that rotates around to let you choose from the usual modes. These include full auto, scene modes, an effects mode, full manual exposure and priority modes, as well as Pentax exclusives like sensitivity-priority and a dedicated bulb mode.
The rest of the K-S1's body looks like any other Pentax DSLR. It's made of what appears to be primarily plastic, with rigid lines all around. There's a pop-up flash, a large grip, a control dial embedded into the top plate of the camera, as well as buttons for exposure compensation, video recording, menu, info, playback, and live view.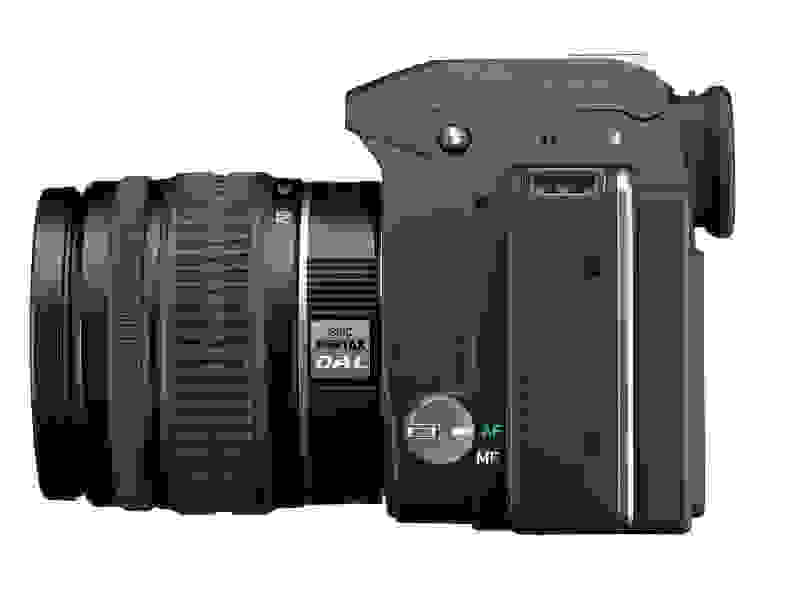 The grip on the K-S1 has sharper angles than we're used to seeing on Pentax DSLRs, with what appears to be about half the depth of grips on cameras like the K-3 and K-50. The grip also has a strip of green LED lights that don't appear to have much function, but apparently can visually "count down" when using a self-timer.
The K-S1 will ship in September of this year kitted with the standard 18-55mm lens for $799.95, or body-only for $749.95. It will be available in three standard colors (blue, black, and white) as well as several special editions, the Fabric Collection and Night Sky Collection, though these appear to just be other color variations.