Cameras
Pentax Unveils New Lenses, Including First DA Limited Zoom
Pentax's dual lens announcement includes a few firsts for the company.

Credit:
Pentax has unveiled two new products today, the K-mount DA Limited 20-40mm f/2.8-4 ED DC WR and Q-mount 3.8-5.9mm f/3.7-4 ED lenses. The 20-40mm is the first zoom lens in the company's well-regarded "Limited" lens lineup, as well as the first weather-sealed Limited lens.
The 20-40mm f/2.8-4.0 features the usual all-metal Limited lens styling, as well as the aforementioned weather sealing and extra-low dispersion glass elements to combat flare and ghosting.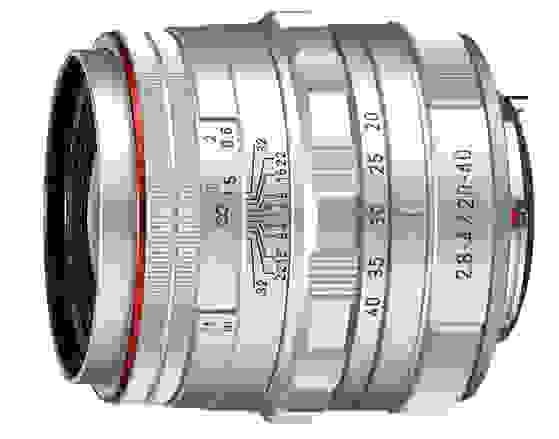 The new Limited lens is comprised of 9 optical elements in 8 groups, with a minimum focusing distance of just 0.9 feet. It has a filter diameter of 55mm, and 9 rounded aperture blades. It also features a direct current (DC) focusing motor built into the lens, which should provide quicker, quieter autofocus than traditional screwdriven Pentax lenses.
The 20-40mm is optimized for APS-C image sensors (given Pentax's current lack of a full-frame DSLR), where it will have a 35mm equivalent of 30.5-61.5mm. That zoom range will cover most everyday focal lengths, with the option to handle some emergency portrait work in a pinch.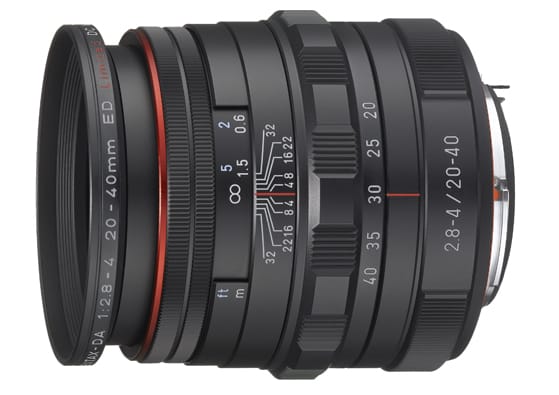 The second lens on the docket today is the new 08 Wide Zoom, designed for Pentax's lilliputian Q cameras. This lens has a 3.8-5.9mm focal range and a maximum aperture range of f/3.7-4.
When mounted on either the Pentax Q or Q10 (which are equipped with smaller 1/2.3-inch sensors) the new lens has a 35mm equivalent of 21-32.5mm, though that widens to an impressive 17.5-27.5mm on the newer Pentax Q7, with its 1/1.7-inch sensor.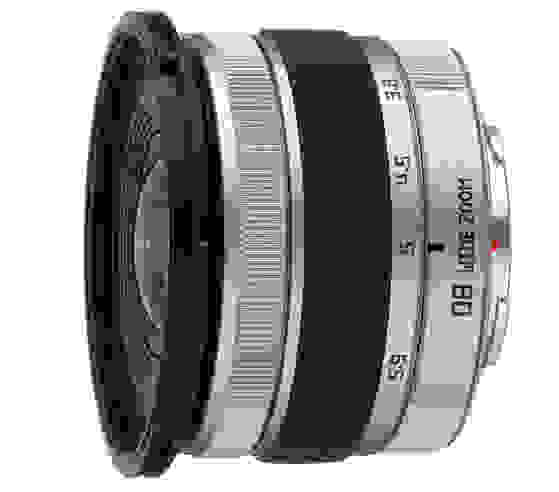 The 08 Wide Zoom features 10 optical elements in 8 groups, has a filter diameter of 49mm, and is quite compact at just 1.5 inches long. With its very wide field of view, the 08 could be useful for street photography and everyday snapshots in addition to landscapes and architectural work.
The new DA Limited 20-40mm f/2.8-4 lens is expected to hit retail in silver and black variants starting in December, for a suggested price of $999.95. The new Q-mount 08 Wide Zoom should also be available beginning in December, with a suggested price of $499.95.