Cameras
Photo App of the Week: 360 Panorama for iOS and Android
Occipital's panorama maker is fun and intuitive, with some room to grow.
Press-and-sweep panoramas have been available in digital cameras for a few years now, thanks to the modern marvels of burst shooting and powerful processing. Dedicated panorama software and manual stitching are going the way of the brontosaurus.
Thanks to apps like 360 Panorama (Android and iOS), we can add sweep panoramas to the growing list of photography features that smartphones can do as well as (if not better than) compact cameras.
[


What It Gets Right
Shooting a broad panorama with 360 Panorama is much more intuitive than any system we've seen in a dedicated digicam. The user just tilts and pans his or her phone as the app "paints" a grid with the scene. It makes so much sense that we can't imagine doing it any other way now that we've used this app.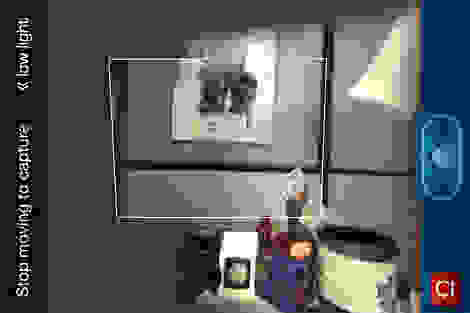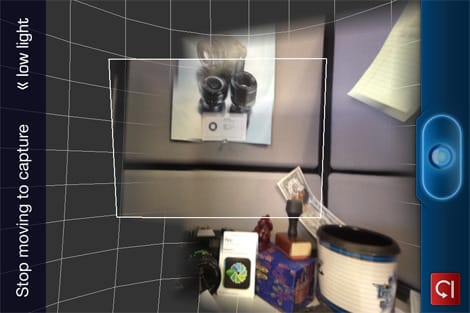 Sharing the panoramas is stress-free, too. They're interactive images, so developer Occipital hosts them on their site (in their 360 Verse, a collection of geotagged panorama images from anywhere and everywhere). An account is required, but Facebook and Twitter logins are both supported. Flat panorama images can be shared as well.
What It Could Do Better
Each panorama is actually a bunch of stitched-together photos—and the more shots there are, the more errors there can be. Every panorama we captured had overlapping, ghosting, and repeating objects. It's just tough to get the images to come together cleanly, as even slight differences in perspective or placement can throw it off.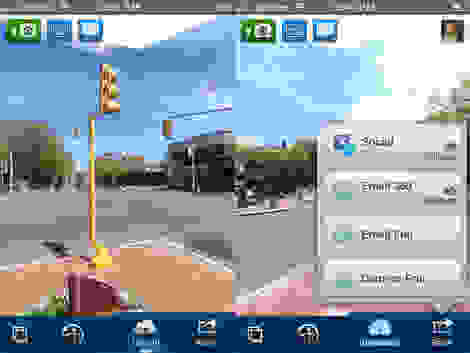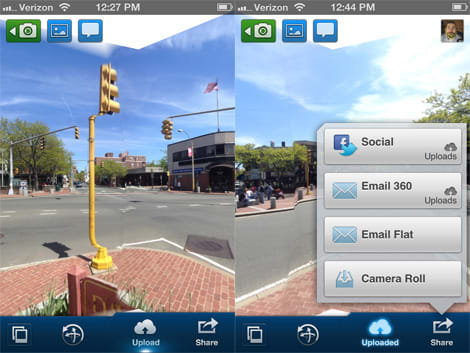 The panoramas look fine on a small screen, but the inconsistencies become much more obvious on larger displays. Occipital claims that exporting the panoramas improves the quality, but we couldn't see any difference.
Worth a Download?
Image quality is too inconsistent for 360 Panorama to work as much more than a novelty, but it's the best panorama-making novelty we've seen. Not exactly a ringing endorsement, but hey, it's only a buck. If you really want to crank out some big, interactive panoramas, it's worth a shot.](http://360.io/vcKAuX)