Cameras
Photo App of the Week: Color Splash Studio for iPhone
Selective-color photos made easy, now on your iPhone.
If the Wizard of Oz taught us one thing, it's to ride our bikes around tornadoes. If it taught us two things, it's that colorful objects pop off of black-and-white backgrounds.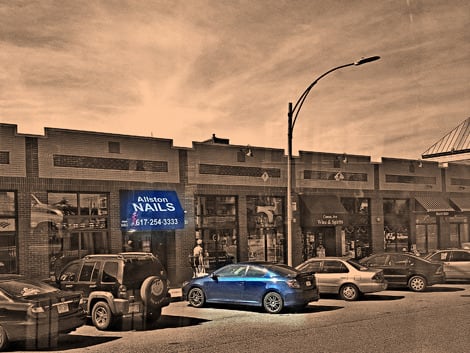 Color Splash Studio by MacPhun makes it easy to create selective-color photos, like the one above. The desktop version earned great reviews on the Mac App Store, and now it's available for the iPhone, too.
What It Gets Right
Color Splash Studio is great because it whittles the selective-color process down into a few easy, intuitive steps: Take a photo in the app, or import one from Facebook or your camera roll. The app strips out the color, then users can restore the original color just by painting with a finger. Dead-simple.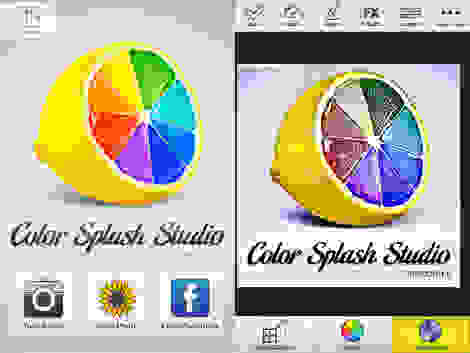 A handful of extra tools add power without overwhelming the user-friendly experience. Colors can be stripped down to grayscale, sepia or bluetone, with some high-constrast "dramatic" effects available too. Users can adjust brush size, opacity, and softness, as well as saturation and hue.
Sharing is straightforward, with direct uploads to the usual suspects: Facebook, Twitter, Flickr, and Instagram, as well as email, a "postcard" service, and MacPhun's own FX Photo Studio app.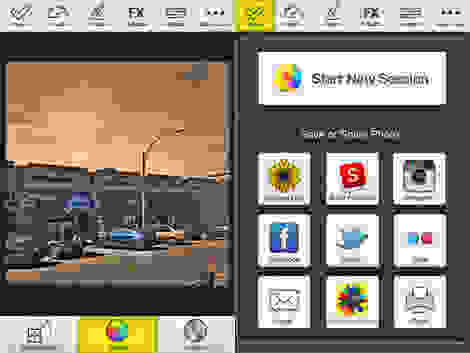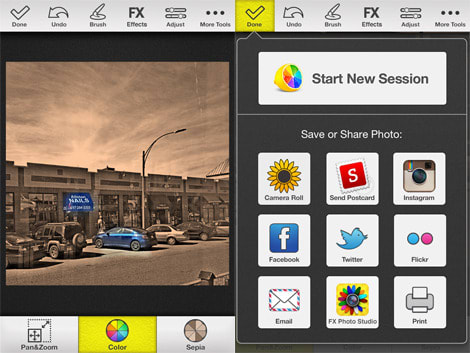 What It Could Do Better
It's tough to paint fine details, even at full magnification. But that has more to do with the iPhone's small screen than the app itself. Given Color Splash Studio's roots on the desktop, a high-res iPad edition seems like a no-brainer—touch-based photo-editing apps are always better on a tablet—but MacPhun hasn't released one yet.
The lack of a social service seems like a missed opportunity, too. The most engaging photo apps— Instagram, GifBoom, and Flixel, to name a few—all have their own in-app social networks where users can share their images (or gifs or cinemagraphs) and check out works within the community for creative examples of how to use the medium. Not every app needs its own network, but selective-color photos would work well in that context.
Worth A Download?
Color Splash Studio does simple selective-color photography as well as we've seen—that's counting in-camera effects, more "serious" editing software, and any mobile apps. The iPhone version isn't as useful as the desktop edition—there just isn't as much fine control—and a one-trick pony like this can't possibly appeal to everyone. But if you're willing to pay a buck for a fun, effective extra feature for your photos, it's a no-brainer.
{:{PhotoGallery article.attachments}:}