Cameras
Photo App of the Week: Diptic for iOS and Android
Photo frame apps aren't usually exciting, but Diptic is pretty cool.

Like a wise man once said about his favorite rug, a nice photo frame can really tie a room together. Diptic for [iOS](http://itunes.apple.com/app/diptic/id377989827?mt=8) and [Android](https://play.google.com/store/apps/details?id=com.peaksystems.diptic&hl=en) builds those frames for your digital den—more accurately, it creates fancy multi-photo frames for creating diptychs, triptychs, and whatever lies beyond. Diptic is available on the [App Store](http://itunes.apple.com/app/diptic/id377989827?mt=8) for free through July 19, and then will return to $0.99. (It's fixed at $0.99 on [Google Play](https://play.google.com/store/apps/details?id=com.peaksystems.diptic&hl=en).) We used the iPad version for this review, though most of our notes apply to the iPhone and Android versions as well. #### What Diptic Gets Right Diptic does one thing—photo frames—and does it well. It offers more frame orientations than we've seen in any other app—19 in total, in combinations from pure two-photo diptychs up to six-way, sliced-and-diced setups. The interface is intuitive, mostly just tapping and dragging and some pinching to zoom.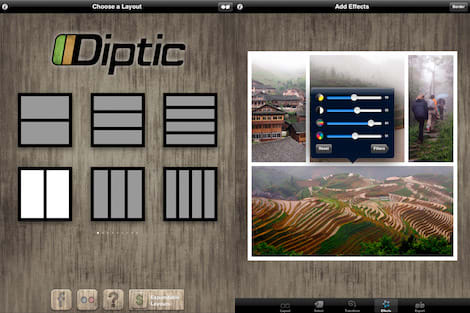 The edits are simple but effective, including brightness, saturation, and contrast adjustments. The dozen or so effects are classy, with a selection of popular looks, like cross process, sepia, pinhole, and the like (see: Instagram).
And like all decent photo apps should (but often don't), Diptic can share shots to a slew of outlets, including community pages on Facebook and Flickr, as well as more obscure services like Posterous.
What Diptic Could Do Better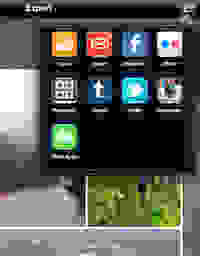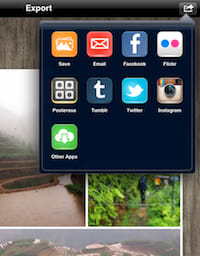 As well-rounded and well-integrated as Diptic's sharing options are, the best social apps have their own networks, a la Instagram. Yeah, everyone just shares to Facebook anyway, but there's something to be said for checking into a dedicated, in-app source to find inspiration in the ways that others folks are using the diptych format.
Like other strictly editing apps, Diptic's interface is much easier to use on a large screen—the iPhone's 3.5-inch display feels cramped, even though most of the commands are just tap-and-drag. That isn't a fault of the app itself, and it's great that there's a proper iPad version.
Worth A Download?
While it's free, Diptic is absolutely worth a download, particularly for tablet owners. The concept seemed a bit narrow to us at first—how much mileage can we get out of a frame app?—but the best part about working within limitations is that is forces you to be creative in ways that you probably wouldn't consider otherwise. But grab it for free while you can.