Flixel puts a spin on the animated GIF craze. It creates cinemagraphs, where some regions of an image move while others remain stationary. Like this.
When it's done correctly, the effect can be striking, funny, or occasionally creepy. Flixel isn't the first or only cinemagraph app—Cinemagram and Kinoptic are two other options. These three are duking it out for dominance in this space.
What It Gets Right
The interface for animating regions of the images is easy and intuitive. Users just "draw" over the portion of the image that should move, and it generates a real-time preview. Simple. The starting and ending frames can be hand-selected (out of 20), and looping effects can be adjusted.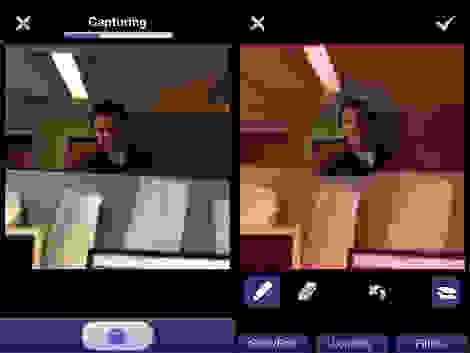 Like just about every current photo-sharing service, Flixel has its own social network. Users can create profiles, add friends, highlight their favorite flixels, leave comments, and browse the best of what the network has to offer. Direct sharing to Facebook, Twitter, and Tumblr is supported as well.
What It Could Do Better
This isn't a problem with the app itself, but you really need to hold the camera steady to produce a decent cinemagraph. Stabilization can smooth out some slight movement, but if you're shooting freehand, the final product will have some perspective problems.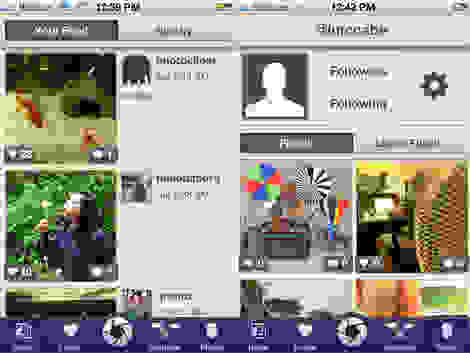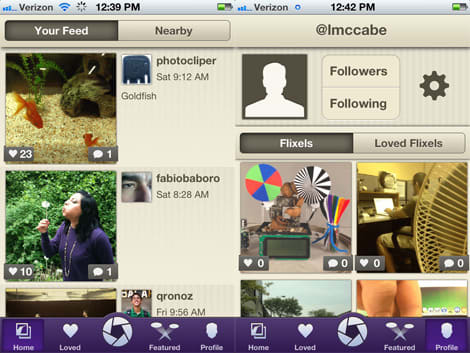 As intuitive as parts of the interface can be, the total package should be fleshed out a little better. Some aspects of editing are laggy and unresponsive, like selecting the first and last frames of a cinemagraph. Users should be able to import their own pre-shot videos, but it's limited to in-app capture only. We ran into a few bugs, including a crash during image processing. There's room for improvement in the social aspect as well; a wider variety of Flixels, for example, and some sponsored contests, like GifBoom has.
Worth a Download?
Flixel is fun and free, but so are its competitors. We haven't checked out Kinoptic yet, but in the few minutes we spent with Cinemagram, we could tell that it's a slicker, more user-friendly version of the same thing. Animating the images is the only aspect that's clunkier, since there's no live preview—but that could be a deal breaker. Flixel needs some tweaks and refinements before it's a top-tier app, but it's off to a decent start.