Cameras
Photo App of the Week: Silent Film Director for iOS
Silent Film Director may not be your grandfather's iPhone app, but it can at least replicate the kinds of videos he used to take. We check out the iOS app to see if it's worth your hard-earned $1.99.
Silent Film Director is a $1.99 IOS app from MacPhun LLC that lets you take videos with a variety of effects, including old timey music, variable speeds, and visual effects that make your shots look like they were taken from the earliest eras of film.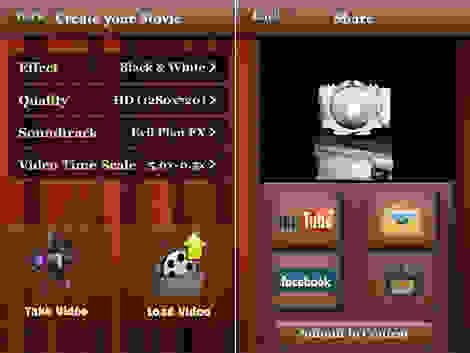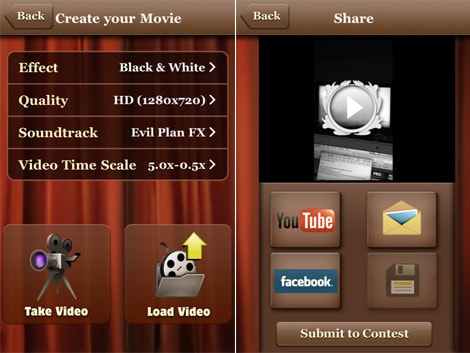 The app comes with a couple of neat touches, including the ability to attach your own music or select from several included ditties such as "evil plan FX," "amazing plan," "olde timey," or our favorite: "mister exposition." Selecting sounds, we ran into our first snag with the app, as despite showing play and stop buttons, we were unable to listen to any audio from inside the application with a Verizon iPhone 4. The videos had all the proper audio and visual effects when viewed through the standard camera application.
We put the app through its paces, though, recording several videos at the camera's various speeds with the different effects. The visual effects in Silent Film Director let you choose effects replicating a black and white film, a grainy video from the '20s, a '60s or '70s home video effect, and the always popular sepia tone.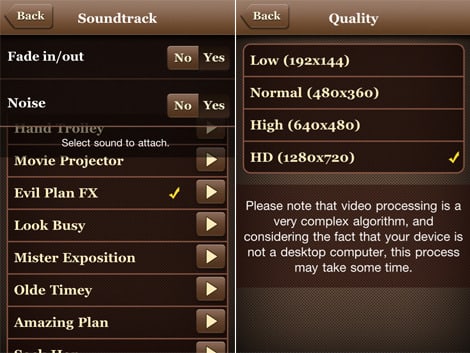 The visual and variable speed effects are the best part of the app, though the processing power required to apply the effects requires recording your video normally first. Once you've shot your video, the app takes over and renders your effects. This usually takes 10-20 seconds on average, with the app providing some fun facts that help quickly pass the time (I didn't know Elvis had a twin brother, thanks Silent Film Director!).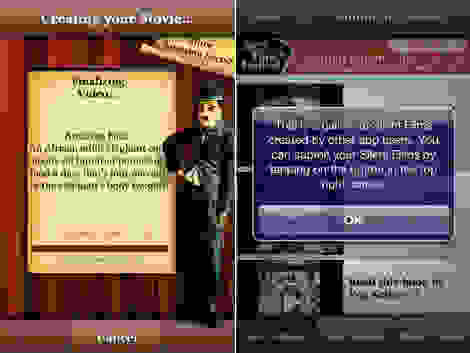 While the in-app recording certainly works in a pinch, we found the best workflow (especially given the sound issues we saw) is actually importing video you've already taken into the app and then applying the effects from there. This allows you to use all the different combinations of effects and experiment at will—the real beauty of the app—with a little more ease.
Altogether we found Silent Film Director is a solid value, providing dozens of combinations of interesting effects that are enjoyable, if a little specific in their usage. With a slick interface, plenty of unique options, and a few neat extras, Silent Film Director is worth all 199 pennies required.
{:{PhotoGallery article.attachments}:}