Cameras
Photo Scanning Service ScanDigital Launched
Read about a new photo scanning service called ScanDigital.com that digitizes slides, negatives, prints, and albums to be uploaded to an online photo sharing site.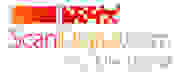 June 8, 2007 – Think about every family photo you own and how easily they could be lost in a fire or flood. Your precious memories, gone forever. A new service called ScanDigital.com provides an all-in-one scanning and online gallery solution for prints, albums, 35mm negatives and slides.
ScanDigital.com was created to preserve and protect consumers' old photos.
"We realized people were having the same issue. As people were using digital cameras, they could create online galleries. In the meantime, people's old photos had become out-of-date," said ScanDigital.com President Anderson Schoenrock in an interview with DigitalCameraInfo.com. "There would be a box of photos getting dusty, not being used, and at risk for damage from fire or flood. We set out to convert old photos to digital," he added.
ScanDigital offers its customers free shipping to and from the facility. The company promises a 7-day turnaround from the day the photos arrive at its facilities in Los Angeles, Calif. Pick-up service is available to those who live in the Los Angeles area.
ScanDigital uses Epson and Nikon scanners and its own proprietary software, according to the company president. Included with scanning are auto correction, cropping, and red-eye removal.  In addition to its scanning service, ScanDigital offers users online galleries to view and order prints of their images. Scan Digital uses Qoop, a printing service that also powers other services such as Flickr, Facebook, and Photobucket. In addition, users can also add photos to their galleries that were not scanned by ScanDigital.
"You'll have [the online gallery] for life. We don't ever take it down," said Schoenrock. "The gallery becomes a place where you could have all your digital photos stored – that will continue to exist."
Customers receive a CD/DVD of their photos. Pricing for ScanDigital.com varies, depending on desired resolution; 300 dpi or 600 dpi for prints (up to 8.5 x 11 inches) and albums or 2000 dpi and 4000 dpi for negatives and slides. Pricing starts at $0.48 for a print, $2.00 for an album page, $0.58 for a 35mm negative, and $0.68 for a slide.
"It's the only full service out there, from start-to-finish," said Schoenrock.