The apparent trends observed at Photokina this fall indicate that style and dimensions are still precedent, as nearly all models aim for design character foremost, with portability and compact frame a close second. The targeted features on these cameras seem to continue with increased movie performance (as models now are assumed to shoot at full-motion; 30 frames per second). As far as performance goes, camera engineers are deducing new means for increasing resolution while maintaining a reasonably sized sensor to retain the miniscule frame proportions. Additionally, higher-quality lens elements, faster shooting and processing speeds and increased resilience are emphasized.
Below is a brief list of the point and shoot models introduced or featured at Photokina 2004 and their distinguishing traits.
[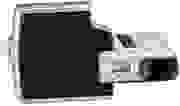 Contax U4R*](../specs/Contax/U4R.htm)*— The Contax U4R is a small point and shoot camera with a strong swivel design and curved, contoured frame. The flexible design carries with it 4.0 megapixels of resolution, a Carl Zeiss Vario Tessar 38mm-115mm (equivalent) 3x optical zoom lens as well as continuous shooting speeds of up to 3.3 frames per second. Adding rapid start-up and shot to shot time, the Contax U4R could surprise those previously unfamiliar with the camera. The Contax U4R blends style, portability and performance features equally, exceeding the overall capabilities of many similarly priced cameras on the market.
The Contax U4R is only .55 inches thick and contains a 2 inch., 130,000 pixel LCD screen. Full motion video can also be recorded at 30 frames per second. A 9 point automatic focus system is implemented for increased precision and comfortable automatic reliance. The camera should be available later this month for roughly US $595.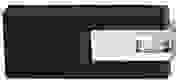 Contax I4R— Included on the Contax I4R is a fixed, 4-element 39mm (equivalent) Carl Zeiss lens. This is an interesting focal length for a fixed stock lens, using a natural wide angle field of view. Additionally, the lens is coated to reduce flare and unwanted glare. The camera is backed by a 1/2.5" 4.0 megapixel CCD There is a 6x digital zoom included if the user is willing to sacrifice quality for close up perspective. The i4R contains the same 30 frames per second movie mode as is present on the U4R model as well as the 9-point AF system. The camera's key feature is its form; miniscule and stylish, the 94mm long and 24mm wide body is designed to close around itself. The small package is also quite fast, shooting continuously at 3 frames per second until the card is full.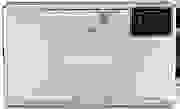 Olympus AZ-2— Entering the market at $349.99, the 4.34-ounce Olympus AZ-2 targets consumers who are more fashion savvy than technologically inclined. The 4.23-megapixel AZ-2 offers standard automatic functionality and basic manual controls. There is a somewhat limited selection of ISO speeds (albeit typical) ranging from ISO 50-400. A selection of white balance settings is given to the user, but again restricts their decision down to four selections, including daylight, overcast, fluorescent and tungsten. The AZ-2 measures 4 x 2.5 x 0.8 inches, making it a potentially popular choice for consumers who prefer convenience over image quality. A movie mode with 320 x 240 resolution is available, but only shoots at 15 frames per second. Still shots and movie clips can be saved to the removable xD Picture card (a 16MB card is included). Perhaps the best feature on the Olympus AZ-2 is the 2.5-inch LCD that provides clear pictures with 210,000 pixels of resolution.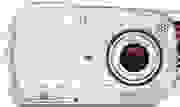 The Olympus D-590 Zoom- Structurally slightly more substantial than the AZ-2 at 5.6 ounces and 3.9 x 2.28 x 1.39 inches. With 4 effective megapixels, the D-590 Zoom uses a1/2.5 CCD to record images to the xD Picture card. This camera has similar features to the newly released AZ-2, in standard ISO range of 64-500, slightly larger range of shutter speeds with ½ - 1/1,000, and the same 320 x 240-pixel movie capabilities. Like most digital cameras, the Olympus D-590 Zoom can print with a cable and push of a button. Included is a 134,000-pixel 1.8-inch LCD screen as well as a 3x optical zoom lens. The 5.8 — 17.4mm lens (35 — 105mm equivalent in 35mm photography) carries on the tradition of quality zoom lenses from Olympus.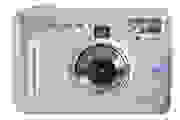 The Epson PhotoPC L-410— Striving to challenge Kodak's general ease of use and simplified printing abilities, the Epson PhotoPC L-410 simplifies most functions to a single button. Epson's camera has a print button, similar to Kodak models. But the 4-megapixel Epson gets even fancier; the user can insert frames around the photos even before they're printed. For a price tag of US $199.99, users can take their pictures using the optical viewfinder and select their photos from the 1.5-inch LCD screen. The 5.4-ounce Epson PhotoPC L-410 has decent manual controls, but is made more for the automatic user. It has a fully automatic mode and a variety of custom presets. For those instances where a still photo won't do justice, the included movie mode captures 30 frames a second at 640 x 480 resolution. The Epson PhotoPC L-410 has 16MB of internal memory and a slot for an SD card in its 3.6 x 2.4 x 1.2-inch frame.