Cameras
Ricoh Confirms Development of Full-Frame Pentax DSLR
Could this be the news Pentaxians have been waiting for?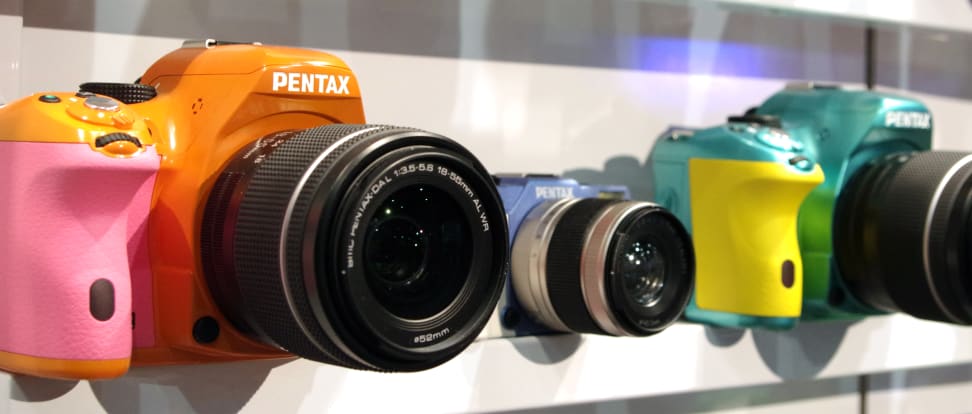 Credit:
Here at Photokina, camera companies love to surprise the press and fans with new lenses and upcoming developments. But, there's one announcement that's caught the internet off-guard.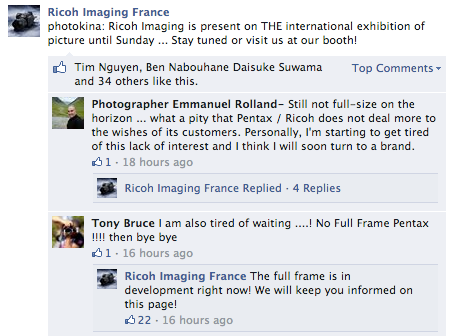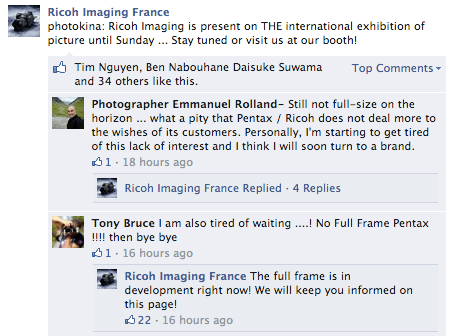 After years of leaving us wondering, Ricoh France has posted on its Facebook page that there is a huge development coming for the company's Pentax DSLR lineup. According to the post, Ricoh is pushing forward with a full-frame Pentax DSLR. Pentax is known for its thorough lens compatibility, including old K-mount glass that works with the company's modern DSLRs. Lenses built all the way back in the '70's are compatible with the 35mm sensor size, which is why a full-frame Pentax DSLR should be a no-brainer.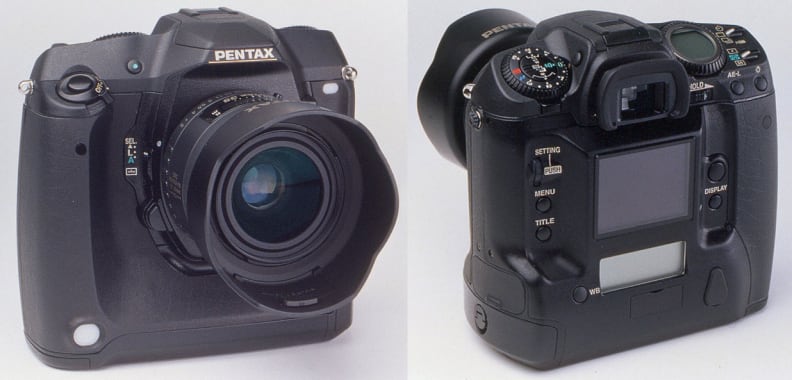 That said, the company has never made a full-frame DSLR. A concept camera was shown off at PMA in 2001 that took the top-of-the-line film SLR, the MZ-S, and added a 6-megapixel 135mm-sized digital sensor inside. Dubbed MZ-D, this camera never went into production.
Since its 2001 full-frame concept never made it into production, Pentax has stuck with the APS-C sensor size.
Since then, Pentax has stuck with the APS-C sensor size, touting its smaller size as an advantage for camera bodies and lenses. While Pentax's modern DSLRs are better than ever, there's no denying the fact that the smaller sensor and its 1.5x crop factor changes the focal length of classic full-frame lenses.
UPDATED: We just spoke with Jim Malcolm, Executive Vice President for Ricoh Imaging Americas. While he wouldn't confirm anything outright, he did state that "There were some core areas of our business that we had to address… now that we have the 645Z on the market, we can use those resources… [full frame] is a logical next step."
Source: Facebook via Photo Rumors