Cameras
Samsung Announces Galaxy Camera, World's First with 4G Wireless Capability
Samsung's finally brings 3G/4G connectivity to a camera, along with Android 4.1, a massive 4.8-inch screen, and a full 21x optical zoom.
Samsung today announced the Galaxy Camera, the first camera with built-in 3G or 4G wireless capabilities.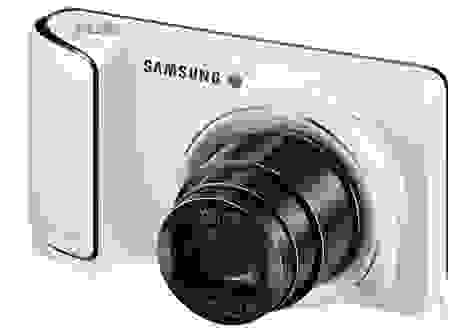 What sets the Samsung apart from the Nikon S800c—announced earlier this month and set to run Android 2.3 "Gingerbread"—is the built-in connectivity.
While the Nikon S800c (among other cameras) will feature WiFi, the Galaxy Camera looks to be the first dedicated camera to offer 3G or 4G data connections (plus WiFi), according to Samsung. This is big news, because it's the first real challenge to the convenience and portability of smartphones. Both the 3G and 4G variants are expected to also include built-in GPS as well as Bluetooth 4.0.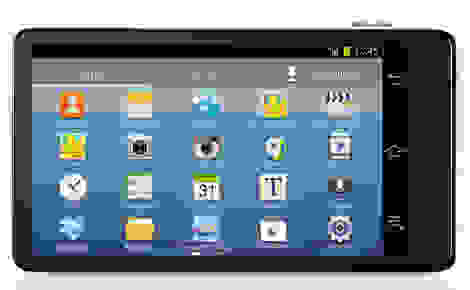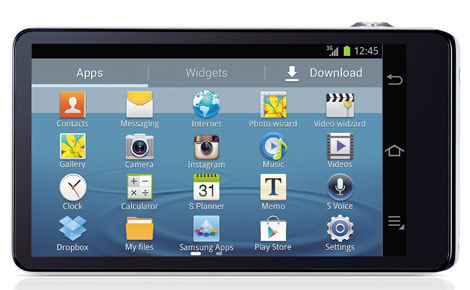 Vital camera specs include a 21x optical zoom, 1/2.3-inch BSI CMOS image sensor, 4.77-inch LCD, and Android 4.1 Jelly Bean operating system in a point-and-shoot camera body.
Also available will be complete access to the Google Play store, letting users install all manner of apps, from popular photography apps like Instagram to games. Powering the Galaxy Camera will be a 1.4GHz quad-core processor, though there's no word on exactly which processor it will be.

The camera will be touchscreen-controlled, though it does feature a physical shutter button, power button, and zoom toggle on the top plate of the camera. On the back are the standard three conductive keys for an Android device: back, home, and menu. The rear display is listed as 4.77'' with a 308ppi pixel density. That PPI and size puts it right in line with Samsung's Galaxy Nexus phone, which has a 4.7-inch screen for a PPI of 316. [To see a quick breakdown of PPI comparing the Galaxy Nexus to the new MacBook Pro and the iPad 3, check out our helpful video over on TabletReaderInfo.com.]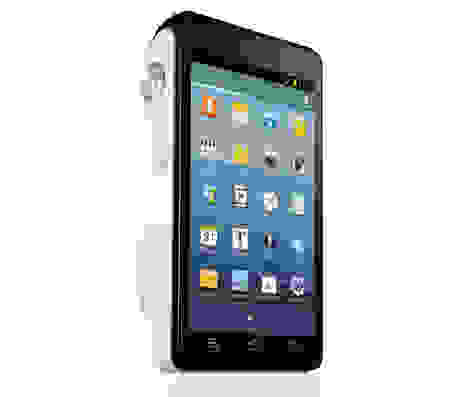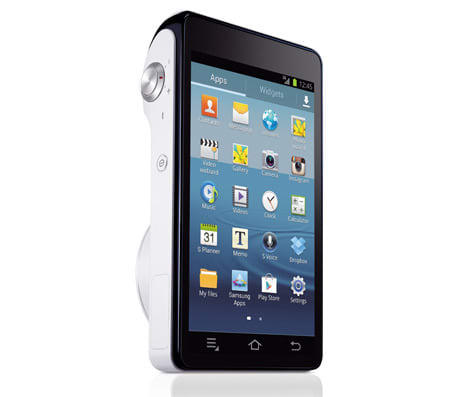 As you'd expect, the Galaxy Camera will be larger than normal to accommodate such a large screen, coming in at 5.07 inches wide, 2.79 inches tall, and 0.75 inches thick, by Samsung's numbers. That is slightly larger than Panasonic's new LX7, though it might be slightly thinner (depth numbers are notoriously faulty and may not include protrusions like the lens and grip).
The Samsung Galaxy Camera will house a built-in flash, HDMI output, as well as 8GB of built-in memory. The memory can be expanded via micro-SD/SDHC/SDXC cards. The lens has an aperture of f/2.8, with optical stabilization built into the camera. The 16-megapixel CMOS image sensor is backside-illuminated, allowing for an ISO range of 100-3200. There's no word on if the camera will have a removable battery, but it has a listed capacity of 1650 mAh—much higher than typical compact camera batteries.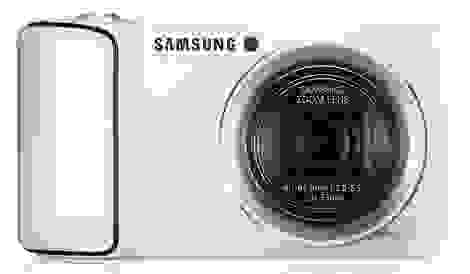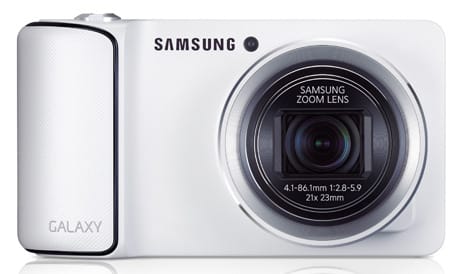 Samsung does not yet have word on pricing or U.S. availability for the Galaxy Camera. We'll have more on this when an official U.S. announcement is made. For the full press release including video, press shots, and specifications on the Samsung Galaxy Camera, visit Samsung's IFA 2012 microsite: samsungifa2012.com.
With full access to the Google Play store, Google services like maps and navigation, and 3G or 4G connectivity, the Samsung Galaxy Camera certainly alters the landscape of Android on cameras going forward. Sound off in the comments and let us know what you think.