Cameras
Samsung Announces SL720 and SL502, 12.2-Megapixel Point-and-Shoots
Samsung Announces SL720 and SL502, 12.2-Megapixel Point-and-Shoots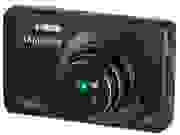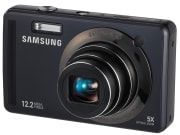 July 14, 2009 – Samsung today introduced two mid-range compact cameras, the SL720 (shown here) priced at $229.99 and the SL502, at $149.99. The cameras share a 12.2-megapixel resolution, Samsung's Smart Auto mode employing scene recognition to select automatic settings, and the Smart Album feature for browsing photos based on criteria such as overall color tone and whether or not the photo is a portrait.
These are the first Samsung cameras to include a face recognition system that stores up to 20 faces in memory and gives them preferential treatment when shooting in face detect mode (not unlike a similar system found on Panasonic cameras).
The higher-end SL720 offers a 3-inch LCD while the SL502 has a 2.7-inch screen, though both are limited to 230,000-dot resolution. Both have a 5x zoom lenses, but the SL720 starts at a wider 28mm setting while the SL502 (shown here) starts at 35mm. For image stabilization, the SL502 relies on optical stabilization alone while the SL720 combines optical and digital systems. Another key difference: the SL720 offers 720p high-def video, with H.264 compression, while the SL502 has only 640 x 480 motion JPEG video. It is possible to get HDMI output from the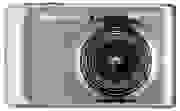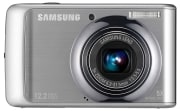 SL720, but it requires purchase of an optional cradle.
The two cameras are within a few millimeters of each other when it comes to shape and size: 96.3 x 59.5 x 23.9mm (3.79 x 2.34 x 0.94 inches) for the SL720, 97 x 59mm x 24.5mm (3.81 x 2.32 x 0.96 inches). They are slated to ship in August 2009.