Cameras
Samsung announces ST200F WiFi point-and-zoom, two others
Samsung rounded out their CES 2012 digicam announcements with a few point-and-shoots, including WiFi-enabled, 10x-zooming ST200F.
Samsung rounded out their digicam announcements at CES with three budget-level ST-series point-and-shoots.
The ST200F is the top dog, packing a 16 megapixel CCD sensor and a 10x optical zoom in its tiny frame. Those specs are fine places to start, but the most noteworthy feature is in-camera SMART WiFi.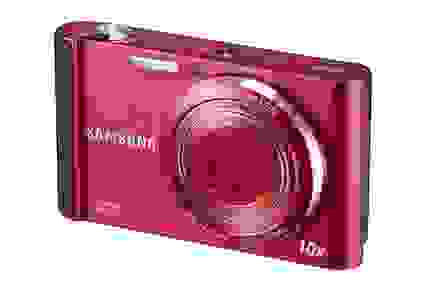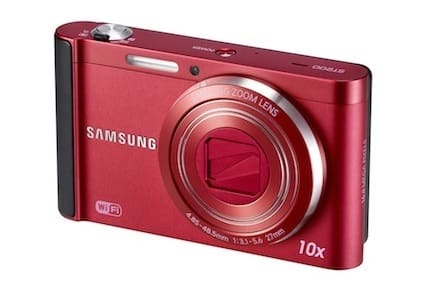 Samsung experimented with connected cameras last year, but they claim that the new SMART WiFi is better implemented this time around. It ships with a proprietary sign-in browser so that users can sign in at public or password-protected hotspots. Remote viewfinder with Android phones will be supported (with an iOS version on the way, we're told). Users can enable Microsoft Sky Drive cloud storage and PC Auto Backup, and all the typical sharing features—Facebook, YouTube, Picasa, and email—are included.
The ST200F will cost just $199 when it arrives in February, in black, silver, red, and purple.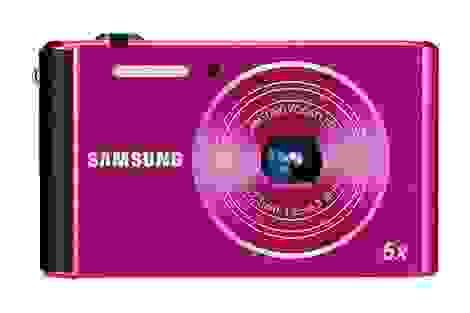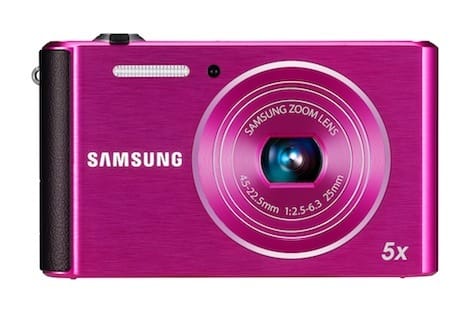 For good measure, Samsung also introduced two nearly indistinguishable, hardly noteworthy bottom-end pocket cameras. The ST76 and ST66 are built with f/2.5-6.3, 5x zoom (25-125mm) lenses and 16 megapixel CCD sensors. From the very limited spec sheet we received, we seriously can't tell how these cameras are any different. The ST76 will be available in black, silver, purple, and blue for $129 in March; the ST66 will be available in black for $119 in March.
For more information, head to "http://www.samsung.com/us/photography/digital-cameras">http://www.samsung.com/us/photography/digital-cameras